Halloween ideas
October 27
The excitement for Halloween celebrations in our house is palpable. With two young boys eagerly counting down the days, our home is buzzing with anticipation. They've already picked out their costumes, an astronaut and batman, meaning there's no black sack costumes like I grew up with! I like to think Irish Halloween celebrations have a little more authenticity than the celebrations we saw during our years living in Los Angeles. Our roots in this celebration run deep and I definitely appreciate bobbing for apples and barmbrack over candy corn and OTT house decorations! That being said, this week's recipes lean a little more towards my American brethren and go all out to help your crew celebrate this year.
Halloween Brownies
Halloween Brownies are of course just regular brownies with plenty of scope to transform them into something spooky. Ideal for inviting little cooks in the house to unleash their imagination and have a blast with decorating. If you're on the hunt for Halloween-themed moulds, most kitchen shops should have an array of options. Fear not though, if you can't find them; a regular square tin works just as well.
Get the recipe here.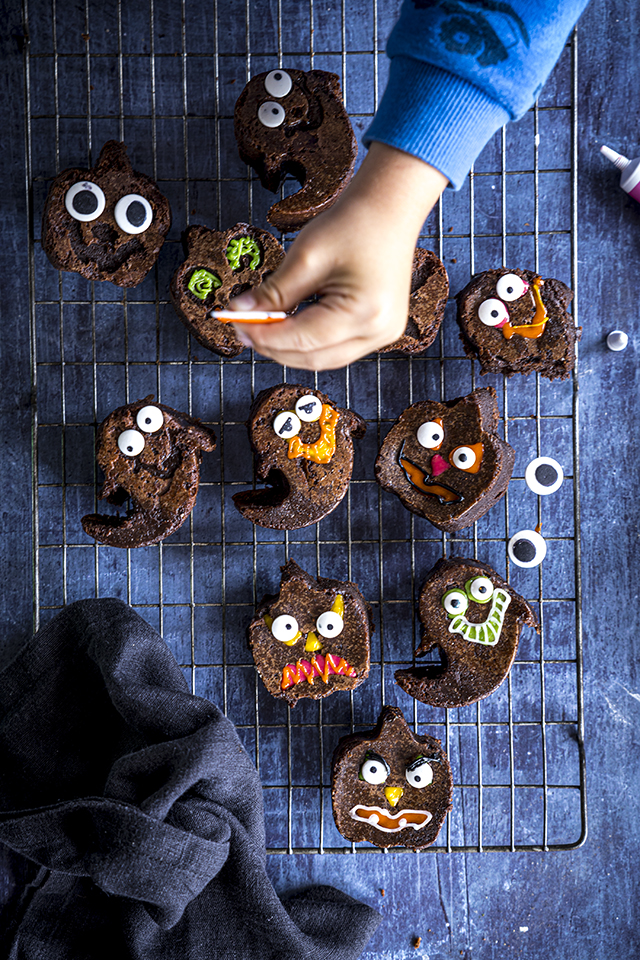 Bloody Meatloaf Burgers
As the spooky season descends, having something to serve up to little witches and goblins that will actually fill their bellies is imperative before any trick or treat goodies hit their system! Cue these Bloody Meatloaf Burgers nestled within the darkness of charcoal buns, making them an ideal centrepiece for any Halloween party. But beyond the spooky fun, the essence of these burgers lies in their recipe – a solid meatloaf mixture that, when shaped into patties, results in a remarkably moist and flavorful burger. If you can't track down the black buns, you can make your own with a little food colouring like I have below or swap them out for regular sesame seed buns.
Get the recipe here.
Spiced Waffles with caramalised Apple and cream
For something sweet as a weekend treat, try these spiced waffles with caramelised apples and cream. The beauty of this recipe lies in its versatility; even without a waffle maker, the batter transforms into golden, fluffy spiced pancakes that are delicious.
Get the recipe here.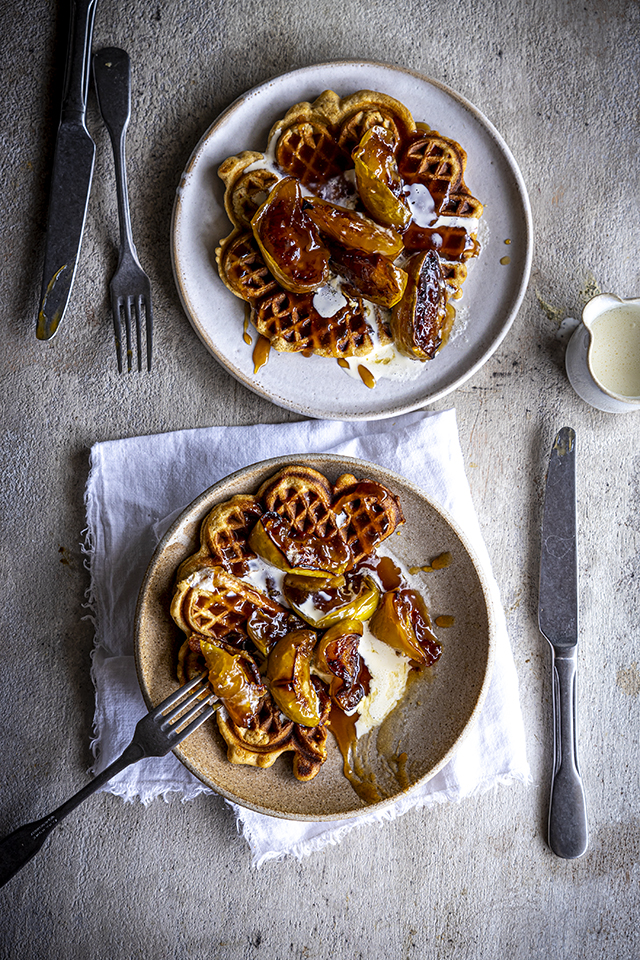 Whatever way you choose to celebrate the spooky season, hopefully armed with these recipes your celebration will go down a storm!
Share