Tonight's The Night – Home Cook on TV!
November 01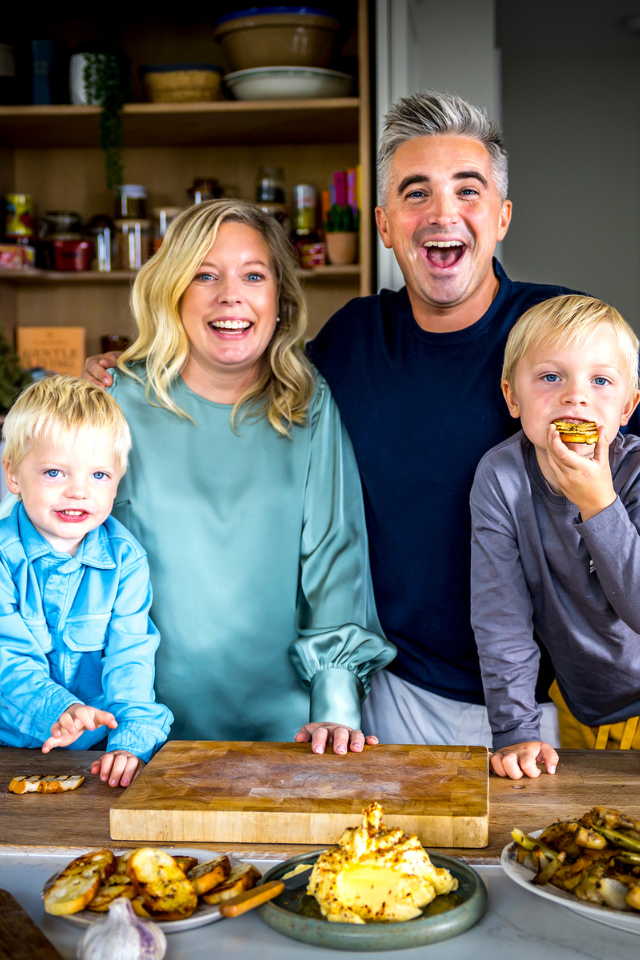 Despite all the recipes I've written over the years, cooking on a weeknight is undeniably a Herculean task, a true test of one's fortitude and culinary prowess. Since having children it feels like engaging in an epic battle against the hands of the clock, a struggle to maintain one's sanity amidst the chaos of everyday life. Yet, within this madness the act of preparing a meal becomes a beacon of hope and a sanctuary of solace.
Maybe I'm going to deep but putting a hot, nourishing meal on the table after a long day of work for the fam is more than just a mere accomplishment; it is a victory that cannot be overstated. It represents our ability to persevere, to adapt, and to create something beautiful even in the face of exhaustion, time constraints and whinging childerbeast.
The first episode of my new television series which airs tonight on RTE One at 8.30pm is a testament to the recipes that see us through the weekday rush. The recipes come from the chapter in my new book Home Kitchen where winners like Vodka Penne Sausage Ragu, Gnocchi al Limone and Pot Sticker Bowls are the quick fix heroes that solve our dinner dilemmas.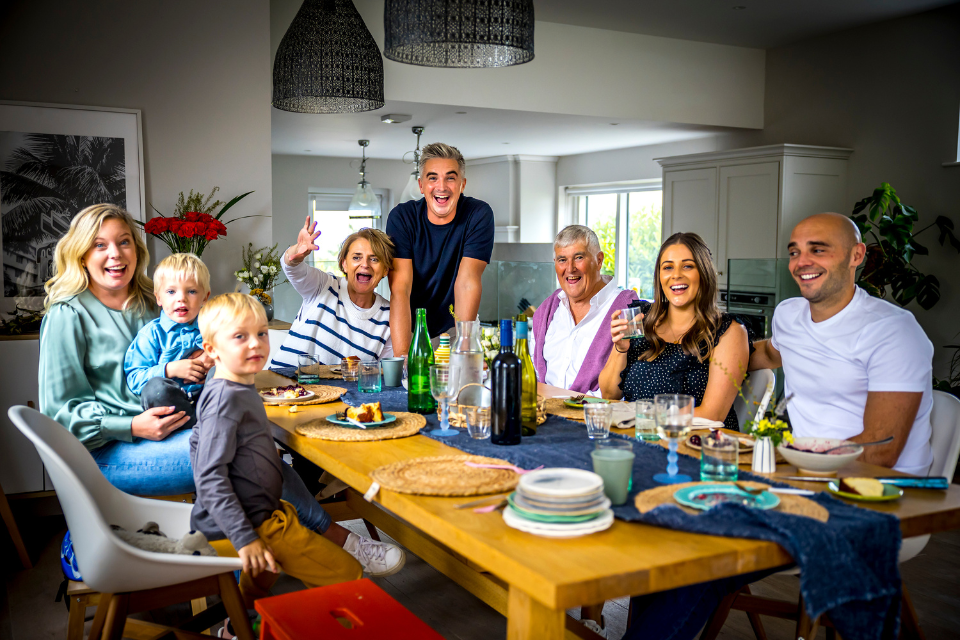 In the end, with a good collection of staple recipes, cooking on a weeknight becomes more than just a chore; it transforms into an art form, a labor of love that brings joy to the dinner table. A reminder that even in the midst of life's whirlwind, we can find solace in the act of creation, and joy in the simple pleasures of a well-cooked meal. So, let us embrace the Weekday Rush with open hearts and adventurous palates, for when it comes to cooking on a weeknight, the only way out is through. With the right recipes you will not just survive, but thrive in the kitchen.
Coming up tonight, Gnocchi Cacio E Pepe – a quick-fix dish that is only as delicious as the quality of the ingredients you make it with. Meaty mushroomy morsels and tender gnocchi, combined with a glossy sauce laden with Pecorino and freshly cracked black pepper, this is truly all you need for a comfort food weeknight dinner that really does only take minutes to make.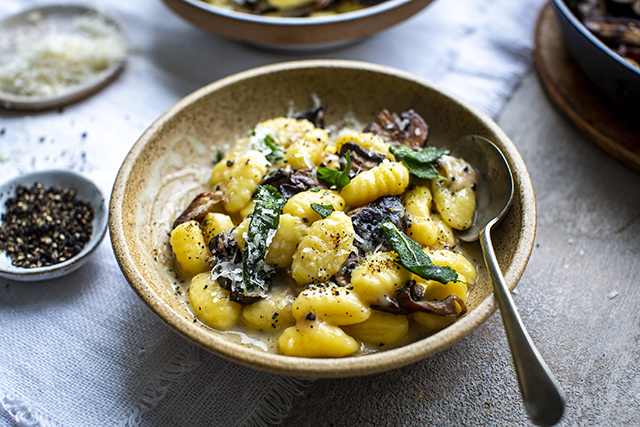 Also coming your way in tonights episode, we've got Prawn Pil Pil Pasta, Peanut Butter Chicken Satay, Instant Ramen Upgrade.
Share