Pancake Tuesday!
February 17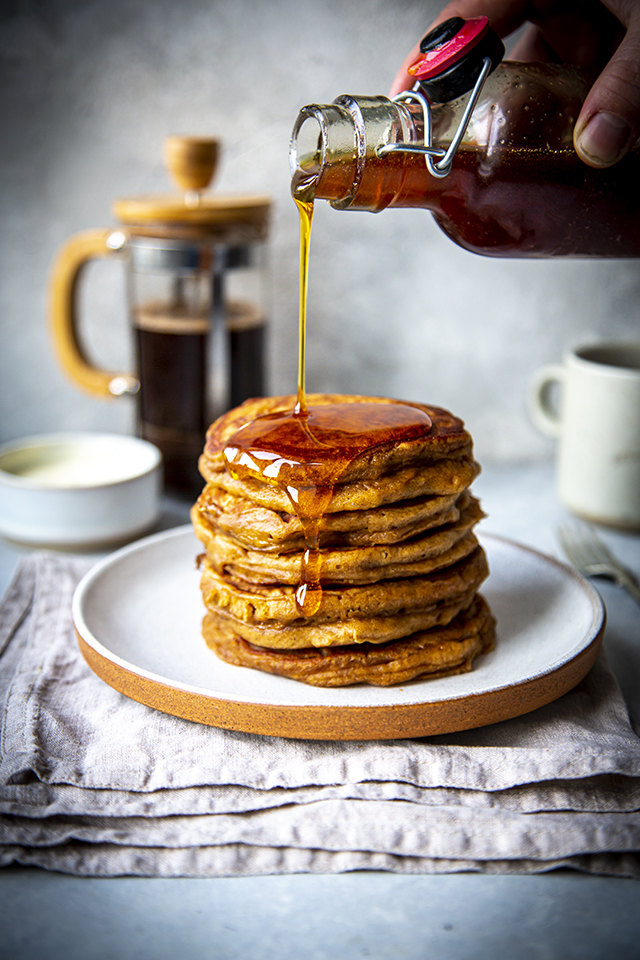 Pancake Tuesday is without a doubt the easiest morning of the year to get the boys to finish their breakfast! The excitement of making their own batter and choosing all their own toppings is definitely part of the fun and the cheers from them watching us flip the pancakes up in the air makes this slightly chaotic morning all worth it. I've added some of our favourite pancake recipes here, from the basic crepe recipe, a gluten free version to some more exciting flavours. Enjoy!
Click on the recipe title or image to get the full recipe.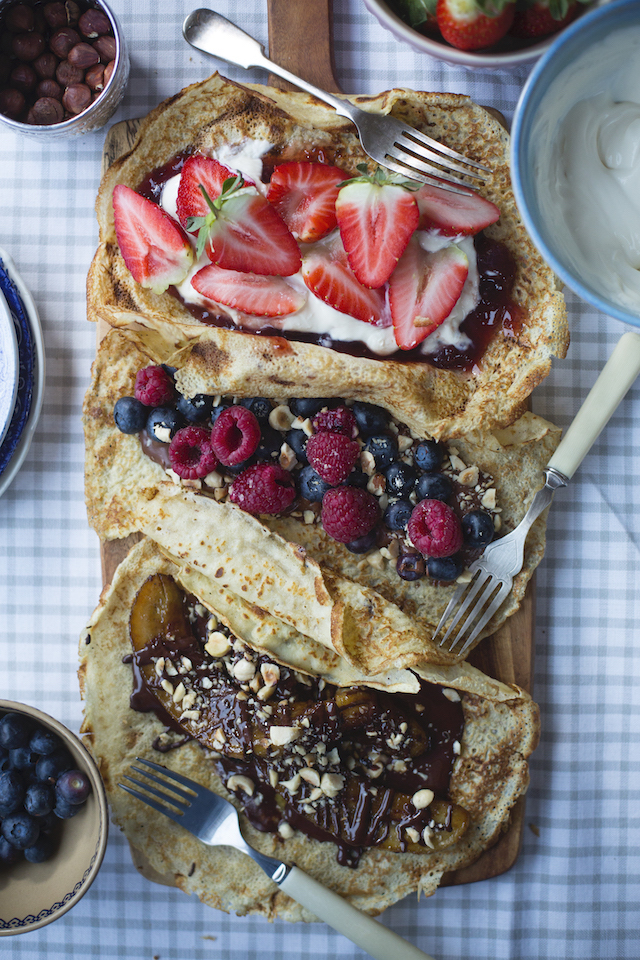 This is my go to basic pancake recipe for those thin crepe style pancakes. You can easily make this batter the night before to save time in the morning. Have a little melted butter in a bowl and some kitchen paper handy so you can wipe the pan before adding a ladle of the batter.
Gingerbread Pancakes with Warm Berry Compote
These pancakes are rich with warming spice and sweetened with dark brown sugar and treacle.
Gluten-free Pancakes with Blueberries, Banana & Honey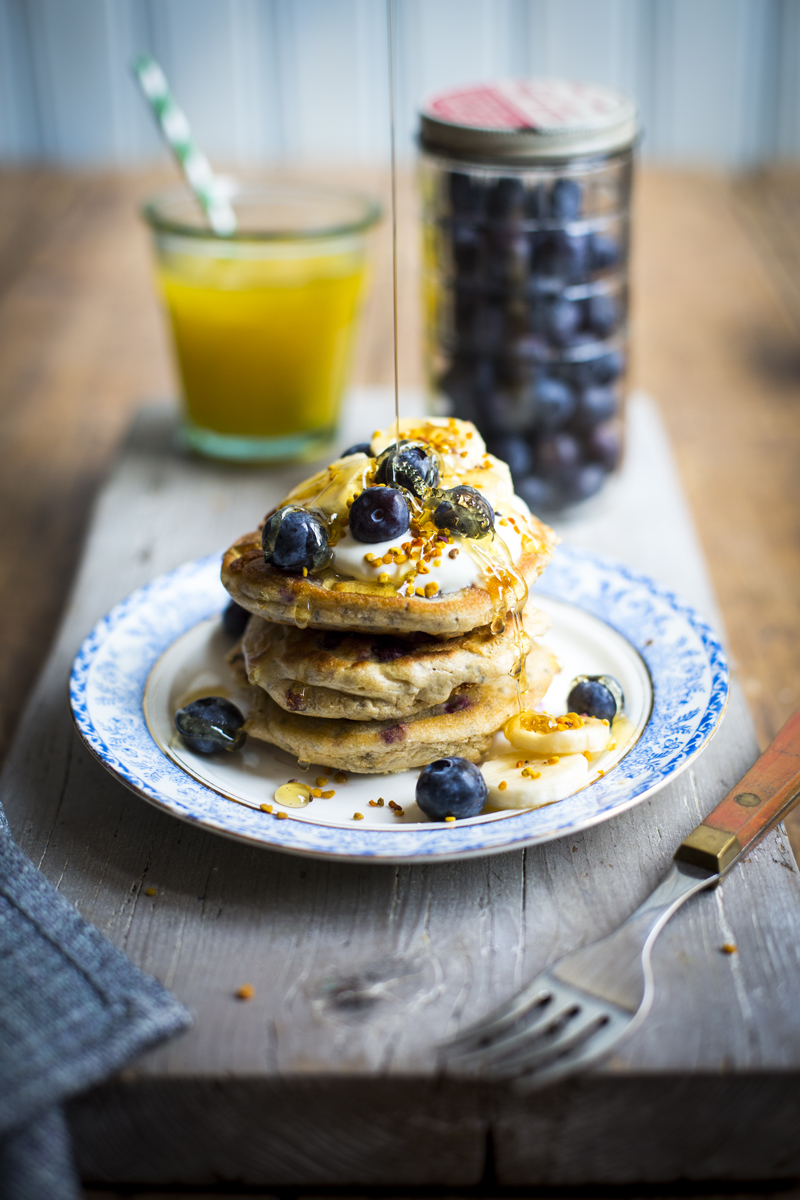 I've been making variations of these pancakes for years and the basic batter can be adapted with addition of all sorts of ingredients such as nuts, seeds, chocolate and berries. Store-bought oat flour can be used here, but I normally make my own by blitzing up oats in a food processor until fine.
Oat, Blueberry & Chia Seed Pancakes
The addition of the blueberries to the pan once the pancakes have cooked creates a delicious juicy sauce which coats the pancakes, I like to add some honey here to sweeten it a little and helps to thicken any juices which come out of the berries. Make sure and fold the egg whites into the rest of the ingredients gently in order to keep as much air in the mixture as possible which will give light pancakes.
Ricotta Pancakes with Lemon Curd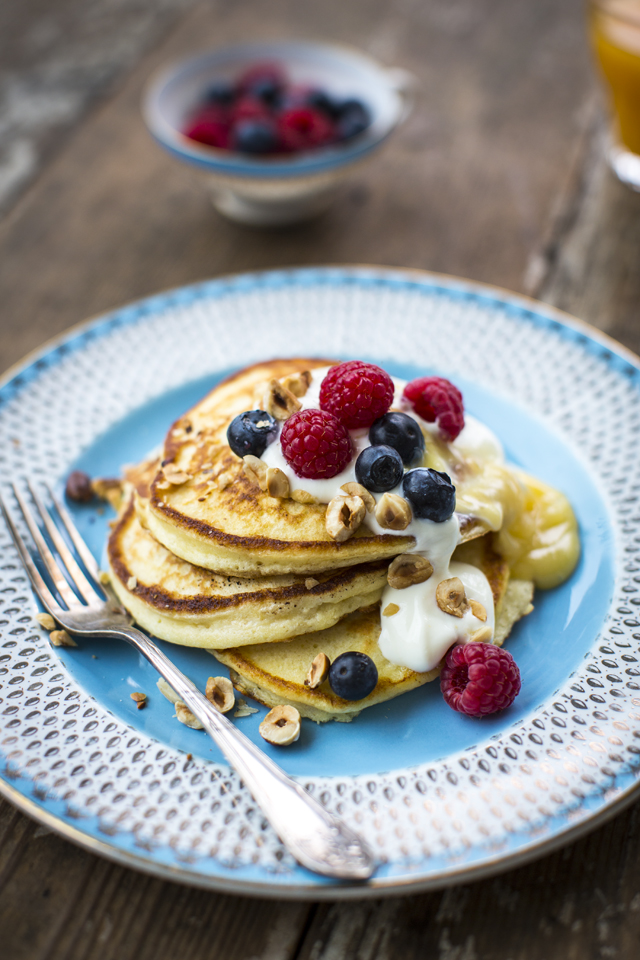 An excellent moist pancake batter with attitude which can be paired with topping of your choice. You won't go far wrong with a dollop of yoghurt, lemon curd and some fresh berries.
I love making American-style pancakes for breakfast and this version is particularly delicious!
Skillet Chive Pancake with Gravadlax and Eggs

An altogether different way to approach pancake Tuesday this year and a really wonderful savoury pancake that can be served straight to table and dished out. If you can't find sliced gravadlax, use smoked salmon. For a real treat track down the Goatsbridge Irish trout caviar. The trick to this pancake is patience. Once you pop the mixture in the pan put the lid on and don't touch it until the timer rings.
Okonomiyaki Japanese Cabbage Pancakes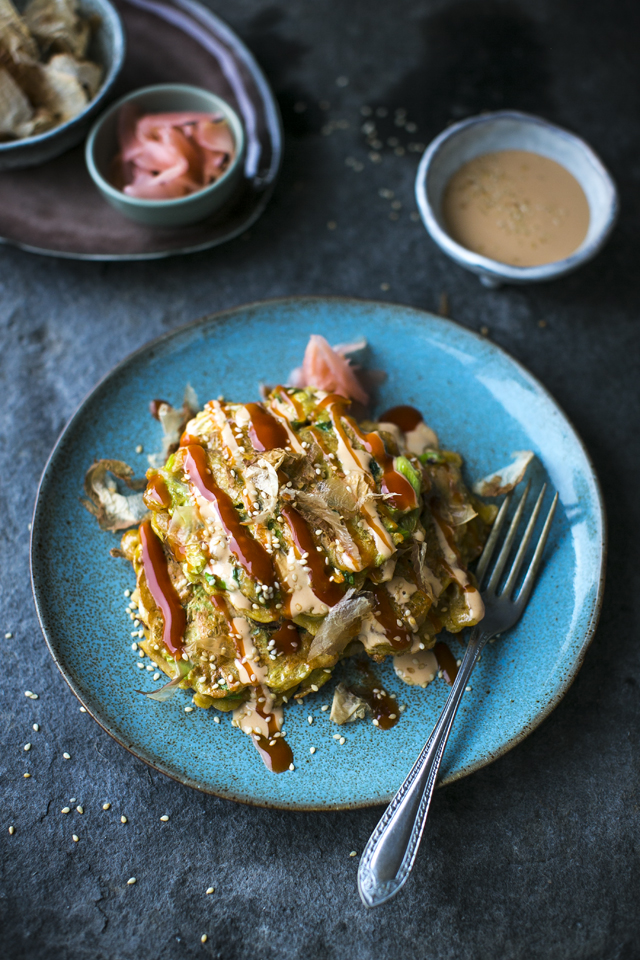 Serve these Japanese pancakes as a savoury starter for an Asian inspired meal or as an alternative brunch dish- they are quite different but really worth trying at home. The dried shrimps, pickled ginger are traditional and add to the experience here but can be left out if they are hard to source.
Share