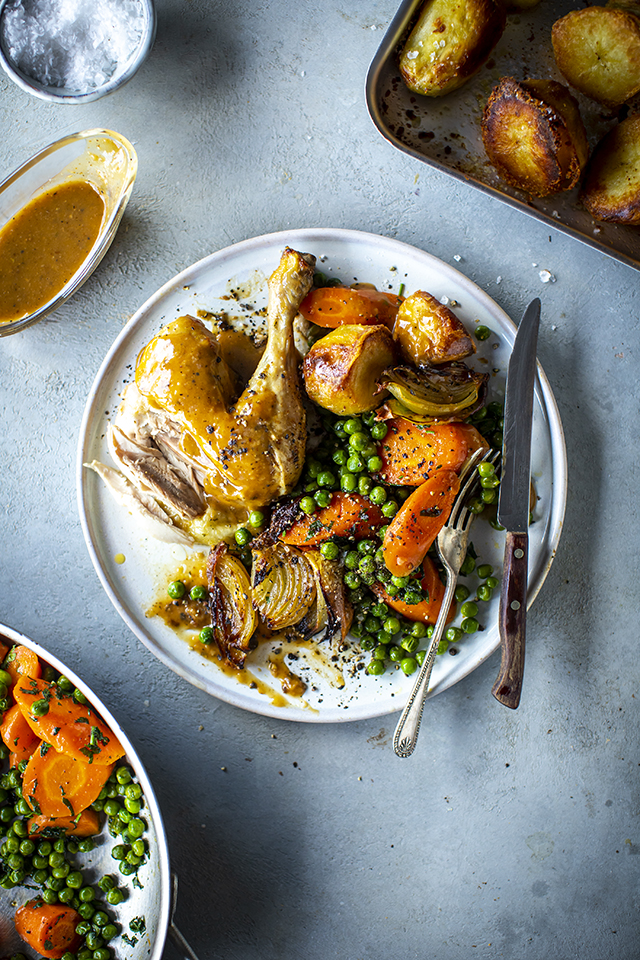 Donal's Family Food in Minutes, sponsored by Spar is a series all about family classics & fun dishes that are easy to make with minimal ingredients. Most importantly, they are dishes that are going to get your whole family to the table. The recipes take inspiration from all over the world, my travels in Asia, my time spent living in LA and even from here, at home in Ireland, with family recipes that have been passed down through generations. Ultimately, this series is a celebration of recipes that simply make family life easier. The second episode, airing on RTE One on the 28th of October, is all about the Big Roast! In this ep, I'm cooking a my Mum's Roast Chicken & Spuds, Pork Belly Wraps, Roast Veggie Curry & Sticky Toffee Pudding.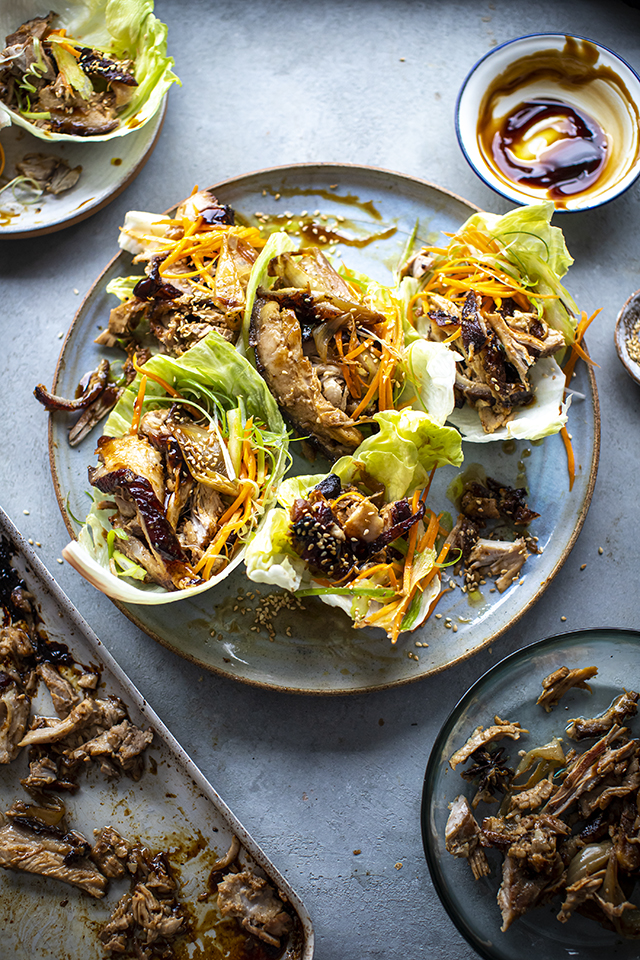 These  Pork Belly 'Yuk Sung' Lettuce Wraps  are an alternative to the traditional roast and this dish means a lot to me having featured on my wedding menu!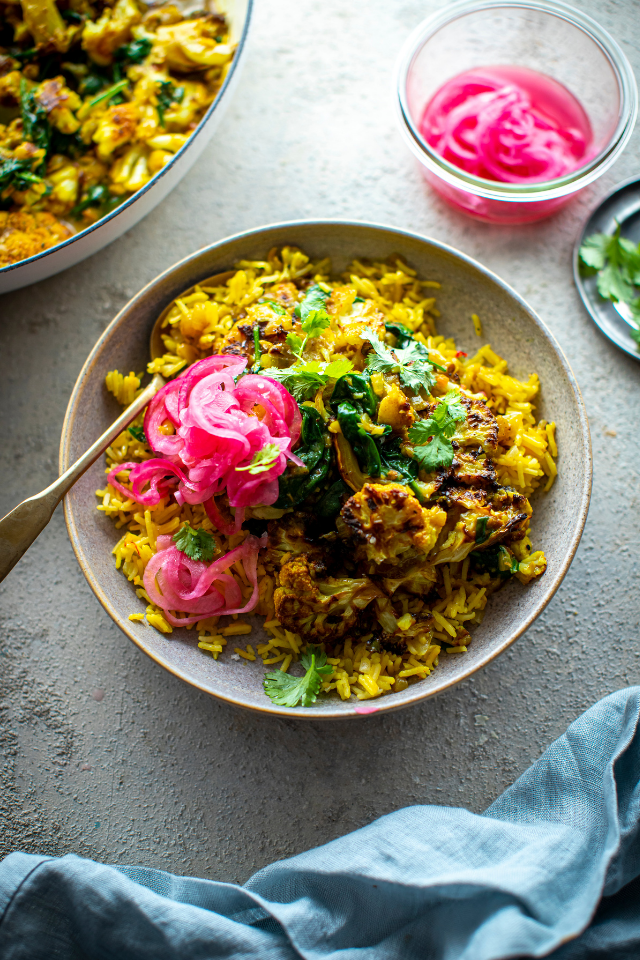 This  Roast Veggie Curry  is so big and flavourful, it would immediately convert any meat-eater!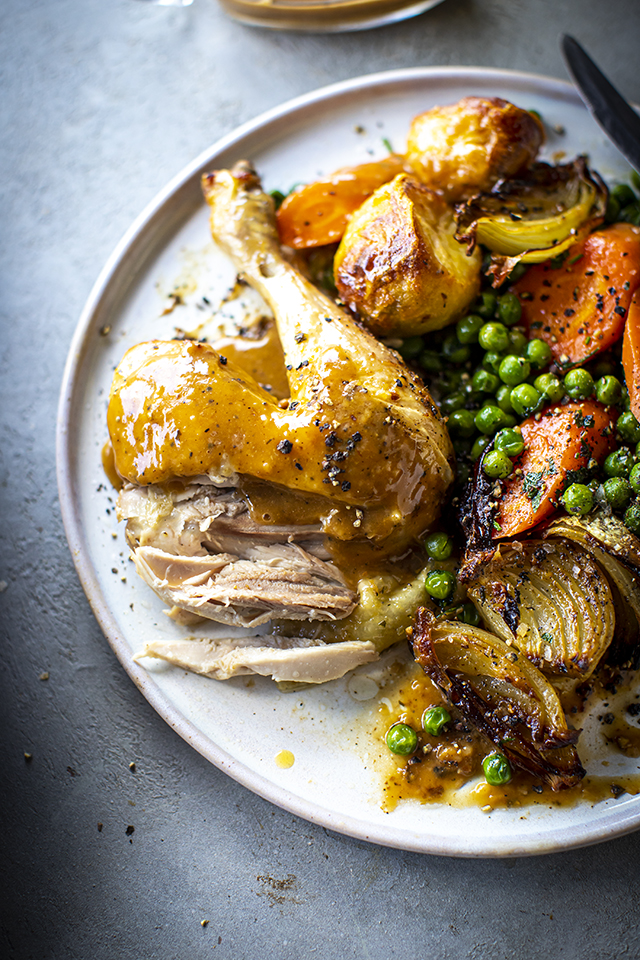 I think great home cooking begins and ends with a good  Roast Chicken  on a Sunday afternoon with family. When I was growing up, the Sunday roast was an important part of the weekly routine- it was the ceremonious ending to a weekend well spent, and made way for the week ahead. I have dreams of mum's tender chicken, rich gravy, roast spuds and carrots!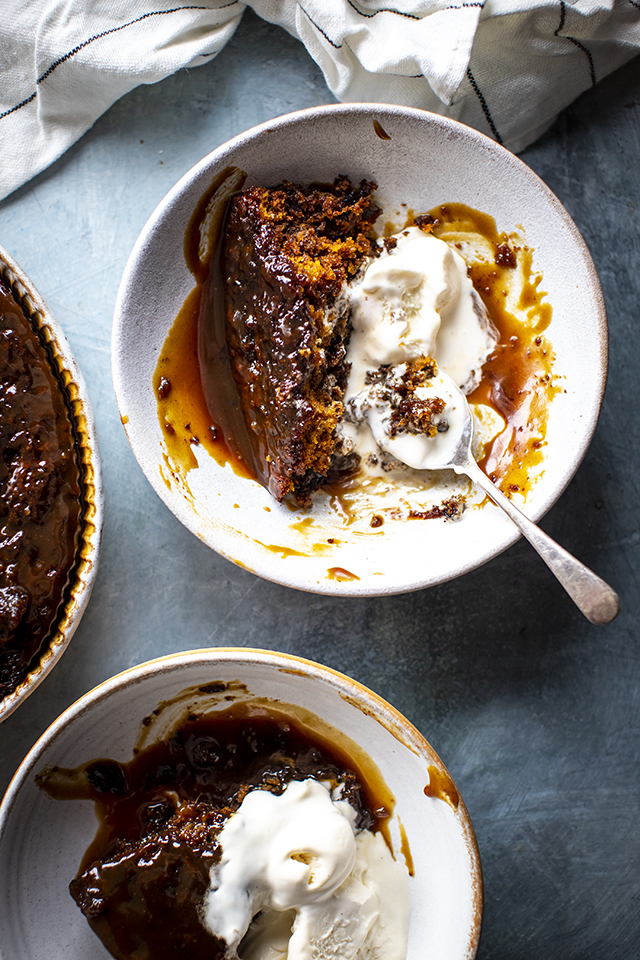 And finally, the desert to top it all off,  Sticky Toffee Pudding,  a timeless desert island dessert which is perpetually popular. This version is slathered with salted caramel and devoured table side with vanilla ice cream.
Follow these links for the recipes in the photos:
Pork Belly 'Yuk Sung' Lettuce Wraps
Share