Just in the Door
November 03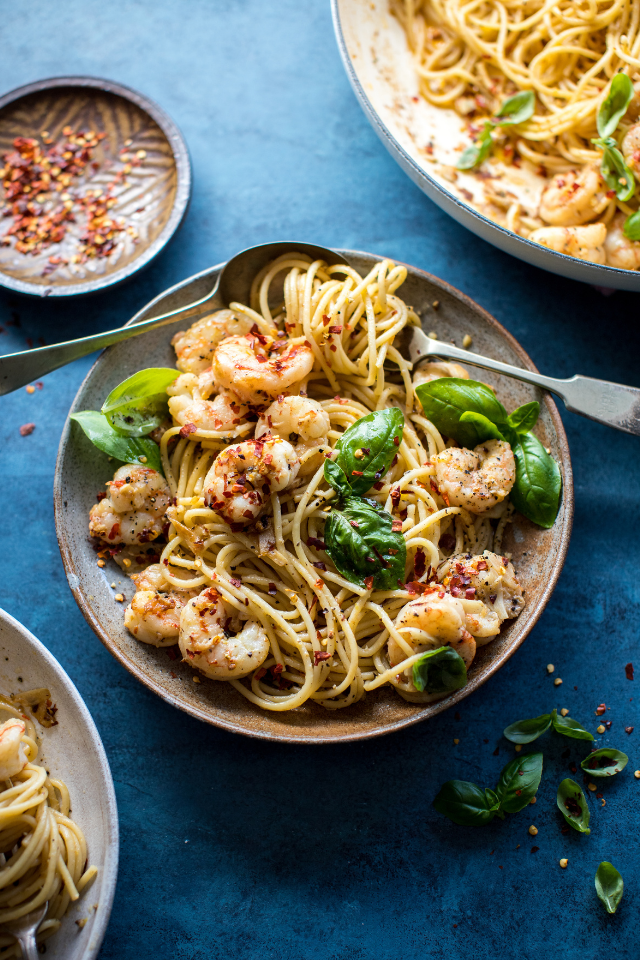 Donal's Family Food in Minutes, sponsored by Spar is a series all about family classics & fun dishes that are easy to make with minimal ingredients. Most importantly, they are dishes that are going to get your whole family to the table. The recipes take inspiration from all over the world, my travels in Asia, my time spent living in LA and even from here, at home in Ireland, with family recipes that have been passed down through generations. Ultimately, this series is a celebration of recipes that simply make family life easier. The third episode, airing on RTE One on the 4th of November, is all about the just in the door dinners! In this ep, I'm cooking Creamy Chicken Spinach Pasta, Store Cupboard Chicken, Spicy Steak Supper & Spicy Shrimp Spaghetti – all super quick dishes for when you aren't as organised as you'd maybe like to be!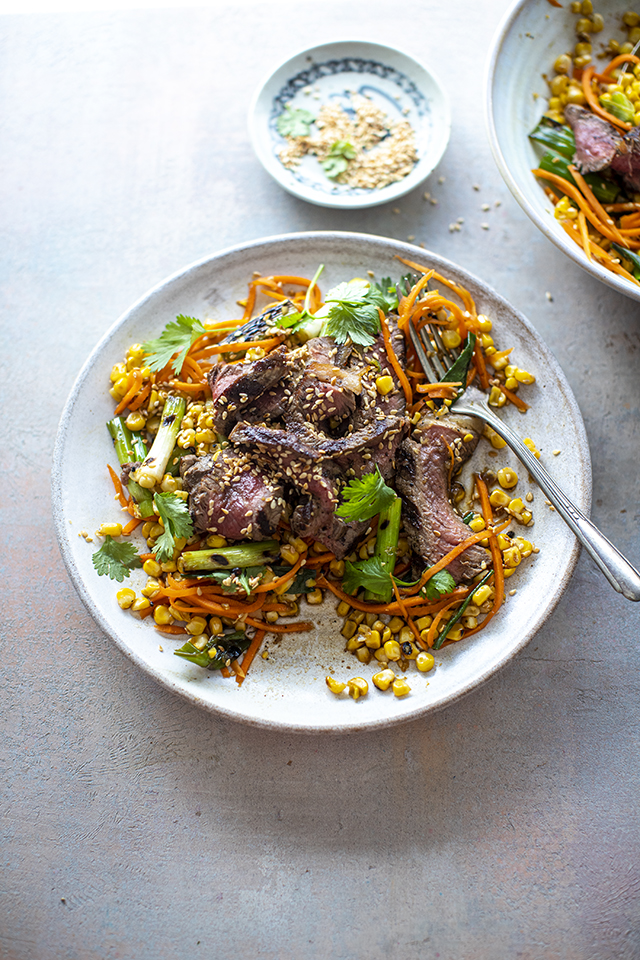 It's Friday night, you have a steak in the fridge and you're too hungry to think about pulling together a grand dinner. This super quick  Spicy Steak Supper  can be made in less than 20 minutes!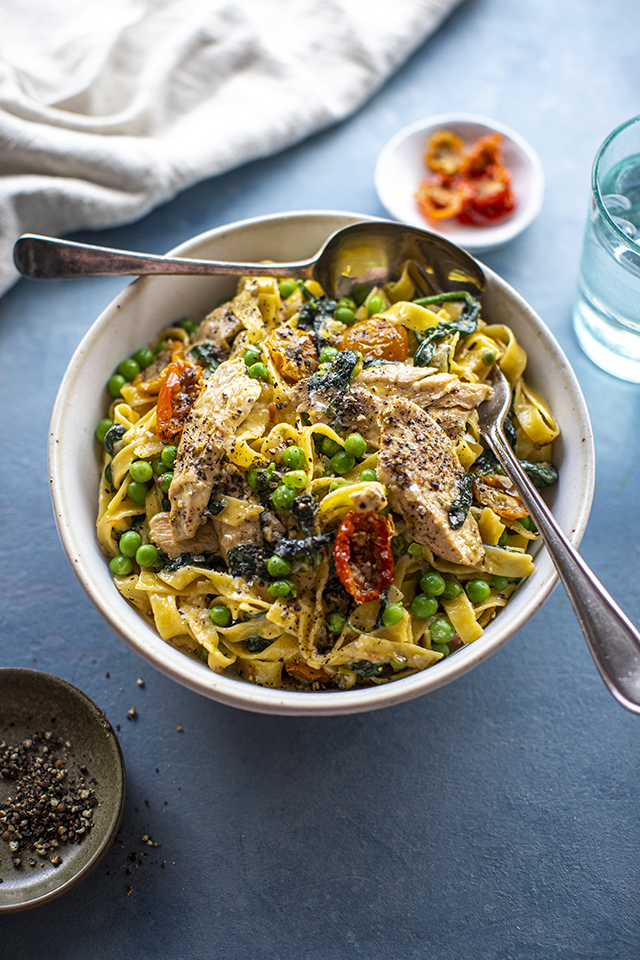 Without doubt, this is one of the easiest and quickest dishes from the show. The minimal ingredients in this  Creamy Spinach Chicken Pasta   here will allow you to prepare a decent dinner on even the shortest of notice.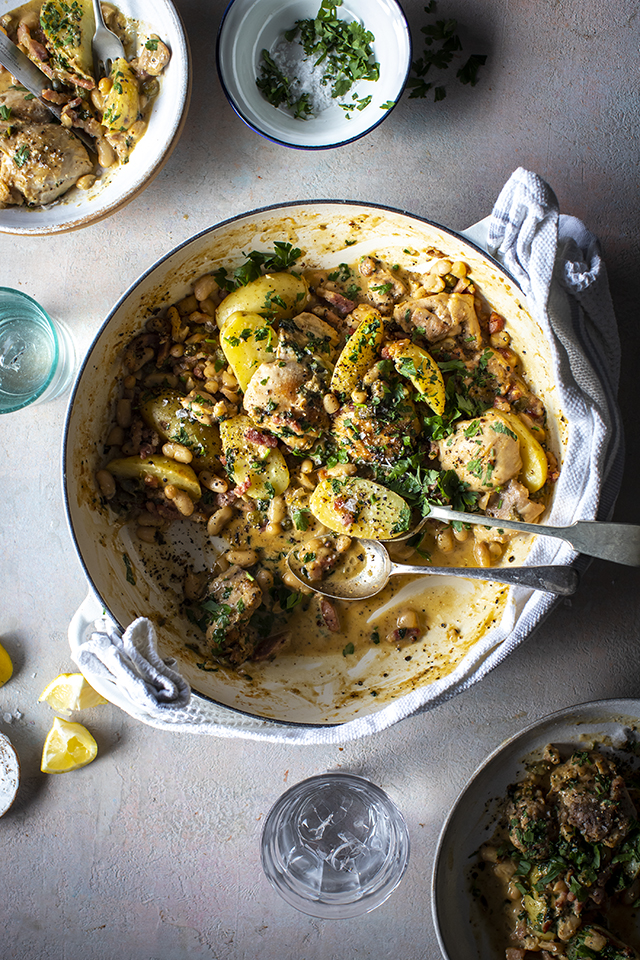 There's nothing like using up the dry pantry ingredients! This tasty  Store Cupboard Chicken  pulls together the simplest of ingredients to make an ideal supper!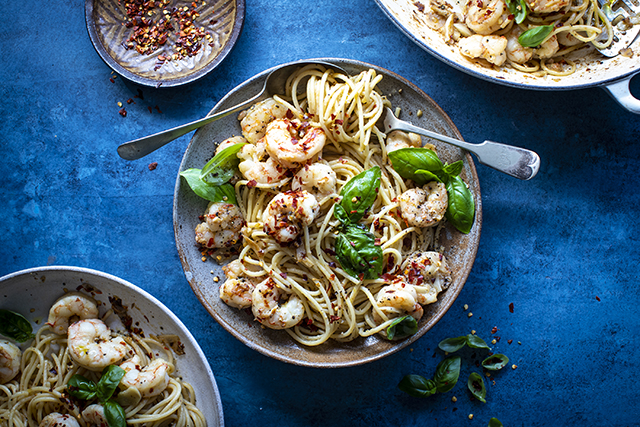 Seafood pasta has always been a crowd pleaser in my house. If any of your dinner party are not big fish eaters, prawns are a very subtle seafood to start with, so try this  Spicy Shrimp Spaghetti! 
Follow these links for the recipes in the photos:
Share