Asian Pantry Summer Recipes
June 26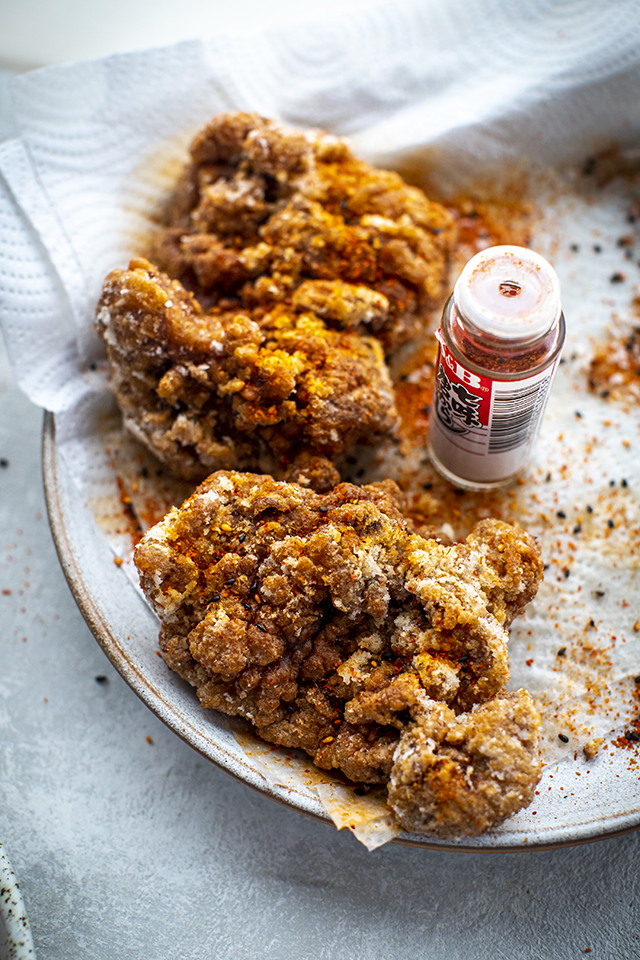 This week I'm delving into some of my favourite Asian pantry ingredients to create 3 simple meals that are easily made at home. On my first visit to Japan I somehow missed karaage, the popular deep fried fast food method of deep frying using potato starch to provide a particularly satisfying crunch to meat, fish and chicken. My focus was instead on udon, yakitori, sushi and bowls of ramen. Instead I came across it while living in Los Angeles where Chef Kuniko Yagi served karaage chicken in sandwiches and rice bowls at her restaurant Pikunico in downtown. As it became a favourite eating spot with my son Noah, I've been trying to recreate the ultra crispy chicken at home with pretty decent results.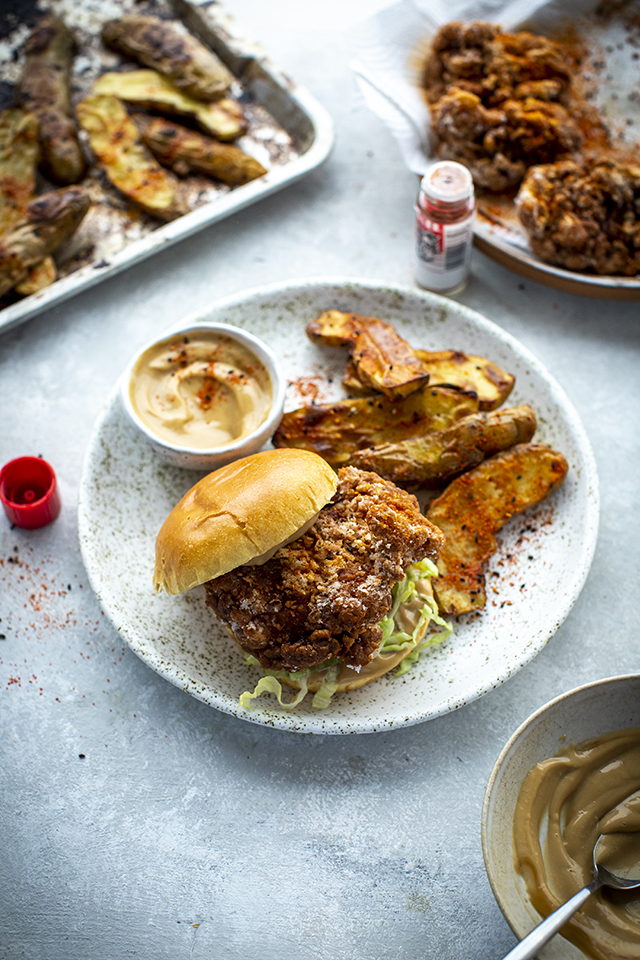 Japanese Fried Chicken Karaage Bun
Traditionally the chicken is served as a snack but served sandwiched between a brioche bun with shredded lettuce and a teriyaki mayo it's pretty addictive and my riff of the Pikunico classic. Serve it with roasted fingerling or baby potatoes tossed with plenty of togarashi seasoning and you are in for a treat. If you don't have sake for the marinade here, you could use Chinese rice wine.
Prior to covid and the arrival of two little ones, trips to South East Asia and in particular Thailand was often on my to do list for work and pleasure but a grounding on more than one front has meant my appetite for both travel and Thai dishes must only be satiated in my home kitchen. The food of one of my favourite countries to eat, all of a sudden feels a million miles away. I long for the streets of the capital city Bangkok which are lined with food vendors, each one specialising in their trademark street food snack. For very little money you can experience a dish that has been mastered by repetition and championed by local diners who swarm the makeshift plastic chairs and tables around lunch and dinner time.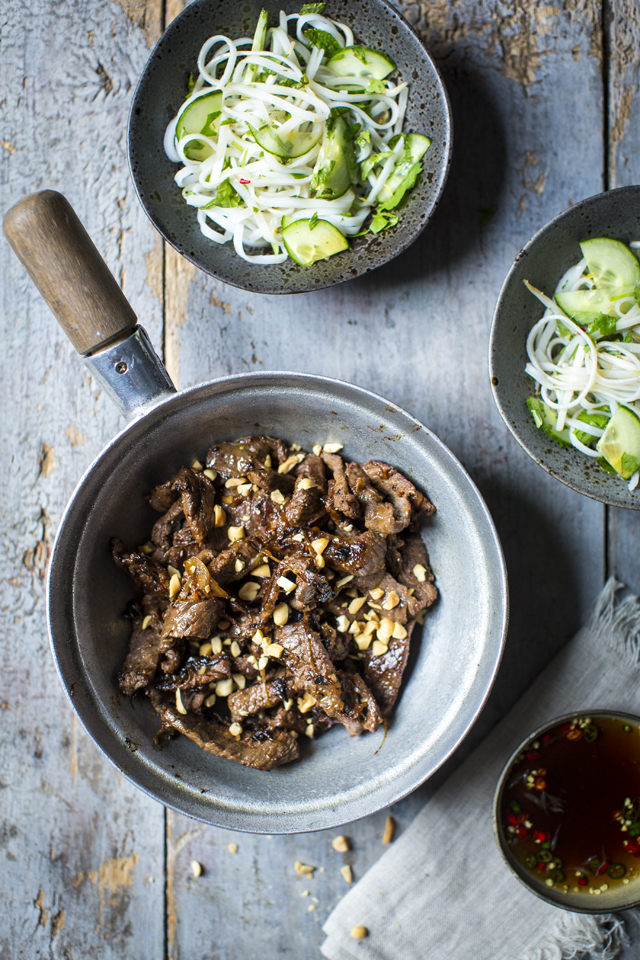 While travel in person may still be a little while off, this Thai inspired beef noodle salad is ideal summer eating. The steak hums with fish sauce and lemongrass and is cooked until just tender before being combined with fresh crunch from baby gem and beansprouts. The dressing is one which I use over and over, it also works extremely well with fish, chicken or beef to add brightness and spice. Although it may seem like a lot of ingredients, this simple dish can be made in a few minutes and should evoke the taste and smell of Thai's busiest street food alleys.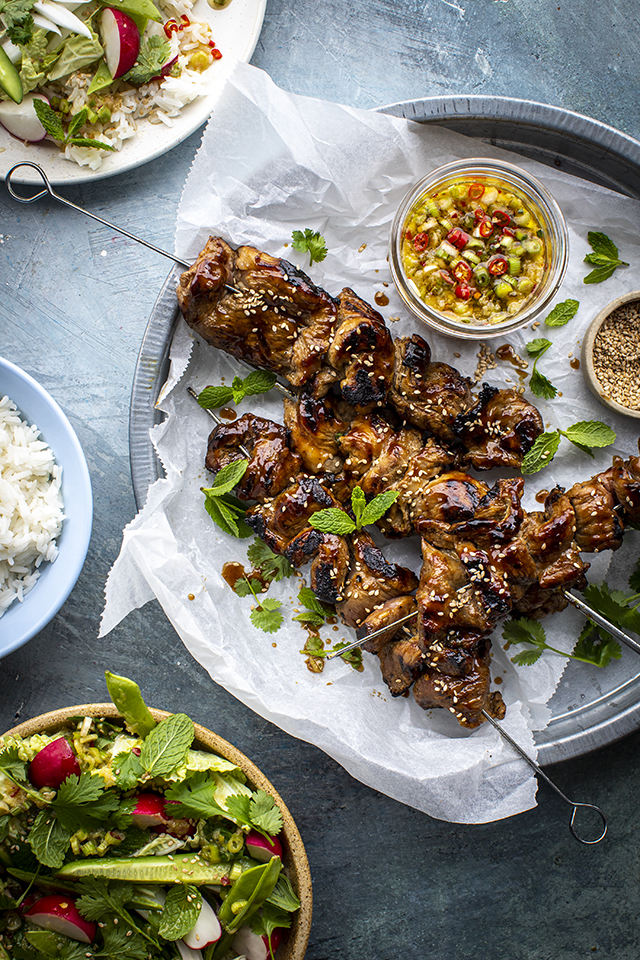 Nam Jim Sticky Pork with Clanky Herb Salad
When my summer cooking needs to really step up the flavour there is one Thai dipping sauce I always turn to that instantly provides the sweet, salty, spicy sour flavours I love so much about the food of Thailand. Nam Jim is traditionally served with grilled seafood but works well with almost anything that comes smoking off a hot grill. I like to serve it with skewers of sticky grilled pork with a chopped vegetable salad in the summer months when the BBQ is lit. Serve with steamed rice to make a more generous meal. 
Follow these links for the recipes in the photos:
Japanese Fried Chicken Karaage Bun
Nam Jim Sticky Pork with Clanky Herb Salad
Share