Fire & Smoke Recipes!
July 03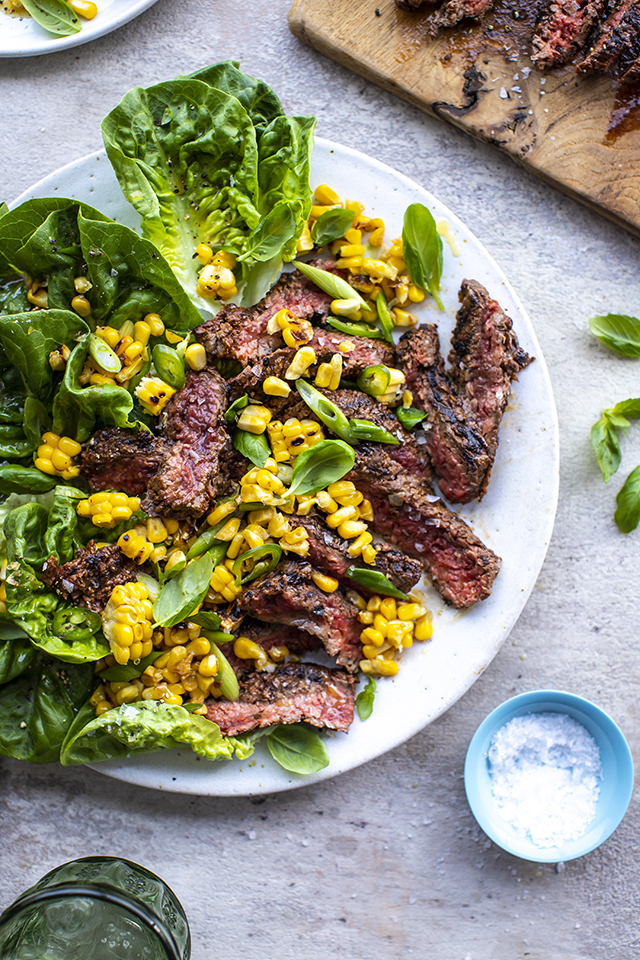 Growing up in Ireland cooking on the BBQ was relegated to the odd summer evening when the weather was decent and we managed to cobble together a feast of some burnt sausages and burgers. These days I find there's more of a shift to incorporating the grill as an extension of the home kitchen. Heck, in the depths of the February lockdown I cooked on the barbeque outside with an umbrella as a means of distracting myself from losing my mind and the monotony of cooking at home. Perhaps fire & smoke has been the missing ingredient in Ireland's traditional cooking, particularly as we have access to some of the world's finest meat, fish and produce on our doorstep. This week I'm sharing some of my favourite simple al fresco recipes that make the most of food cooked over hot coals.
Shellfish Platter with Piri Piri Sauce
Shellfish on the BBQ might not be your first thought when it comes to cooking over fire at home, but the sweet plump meat of prawns, mussels & langoustines are irresistible licked by the flames. They require no more than a punchy dipping sauce to be savoured with a glass of wine and perhaps some grilled slices of sourdough bread. The simple recipe here can be made with whatever shellfish you choose and I like to serve alongside a homemade piri piri sauce which is spicy, smoky and sweet.
Steak Platter with Basil & Sweetcorn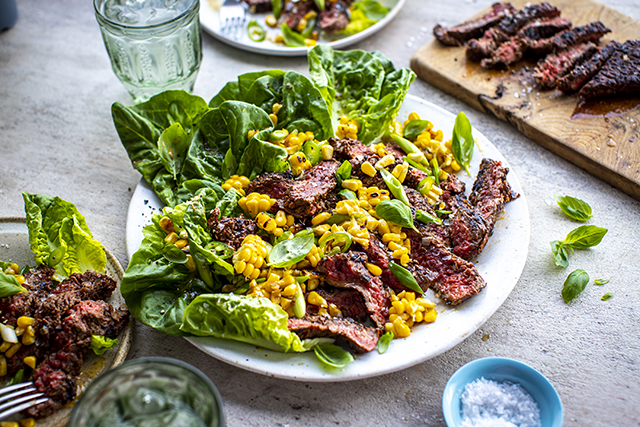 Bavette or flank steak is a great cut of beef for the BBQ and cooked for a couple minutes either side until medium rare, it's a fabulous sharing meat. Great for fajitas and tacos but in the easy steak platter here I serve it with basil and sweetcorn over baby gem lettuce leaves. It can be served straight to the table and everyone can help themselves.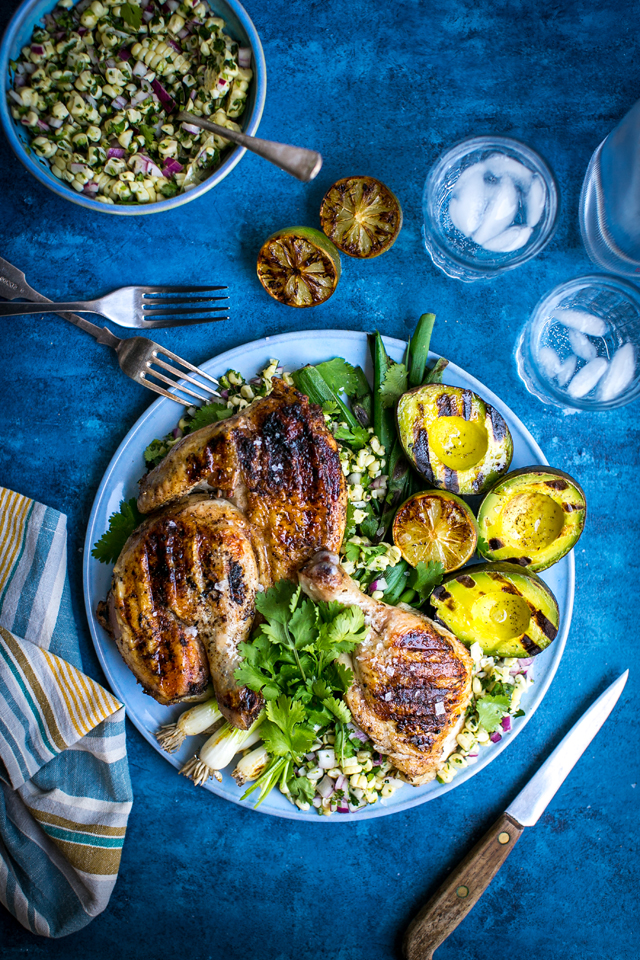 Lastly, chicken cooked under a brick. What always feels like a novelty way to cook chicken, results in a smoky, charred, crispy skinned chicken that is worth the madness of wrapping a brick in tin foil. Of course any weight will do but the idea is to ensure the chicken is flat and flush to the hot grill to ensure the best results. All the recipes here have indoor cooking options if you so wish, but I urge you to give the BBQ a whirl with some alternative ideas this summer!
Follow these links for the recipes in the photos:
Shellfish Platter with Piri Piri Sauce
Steak Platter with Basil & Sweetcorn
Share