Cottage Makeover: My Kitchen Renovation
November 20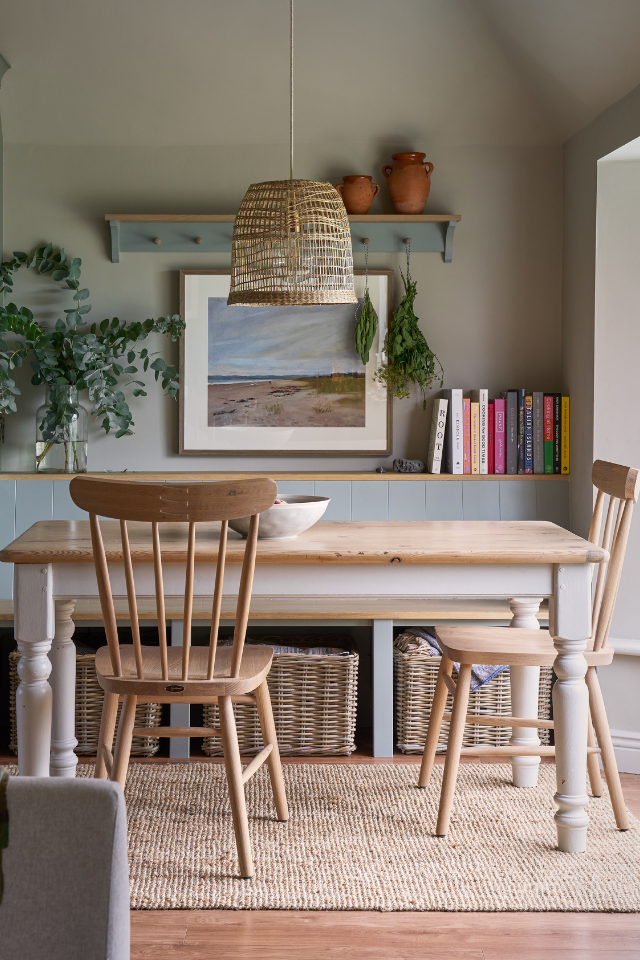 When we bought our first family home earlier this year, a little cottage very close to where I grew up just outside Dublin. The space was all liveable, but after years of renting we were keen to put our own stamp on the space. We plan to extend the house at some stage in the future but for now we focused on a little cosmetic makeover. The biggest project and definitely the most important part of this renovation was always going to be the kitchen. Like any family, the kitchen is the centre of our home and especially with my work, my requirements were two fold. We had the task of creating a space where function and style could meet, our kitchen needed to be suitable for cooking everyday and also for filming in.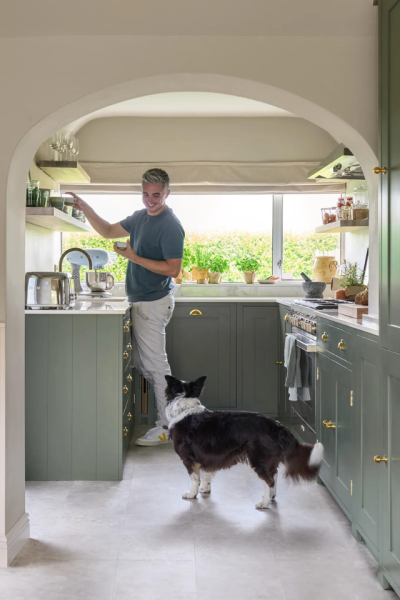 I've long been an admirer of Neptune kitchens and their beautiful designs, so was thrilled to work with them on this project. We have grand plans for a larger build at some point in the future, so I was sold the minute the Neptune design team told me that the cabinets are individual pieces of furniture and could be repurposed at a later date.
We opted for the elegant simplicity of the Suffolk kitchen, with well laid out spice drawers, concealed bins, backlit cupboards and a pantry cabinet with adjustable shelves. The colour was a huge deliberation for us, having considered a dark blue at first, but ultimately opting for the more timeless Neptune's Cactus eggshell paint for the cabinetry. The rich depth of the green matched well with the cosy cottage aesthetic and creates a great backdrop for my video content.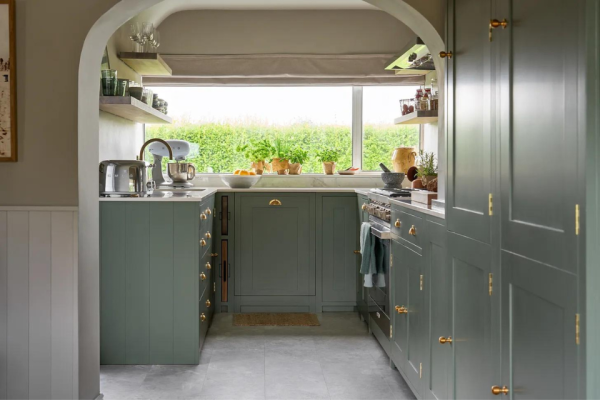 The features in the kitchen were key. We sourced our appliances from Smeg and I was most excited for the 6 ring gas burning Portofino cooker, with a large oven space similar to the one I was used to cooking with in our home in Los Angeles. We fell in love with the quooker tap at the Neptune showroom, it instantly provides boiling, sparkling and filtered water at the tap of a button.
One feature we were particularly excited about was an old kitchen table which has stood the test of time. I bought it at an auction for a song over 15 years ago and it was in our very first little cottage when Sofie & I first moved in together. Its hosted many dinner parties, been on studio sets and has been sitting in storage since we moved to America. It feels pretty fitting that it's made its way into the new house. It needed a bit of love so our brilliant painter Ray gave it a sanding and painted the legs to get it back to its former glory.
If you have any questions about any thing or where anything is from, please let me know!
This post is part of a paid partnership.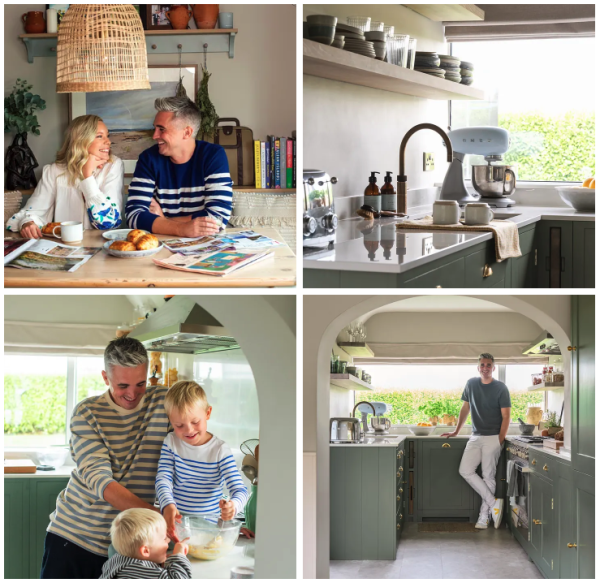 Share