Donal's Family Food in Minutes, sponsored by Spar is a series all about family classics & fun dishes that are easy to make with minimal ingredients. Most importantly, they are dishes that are going to get your whole family to the table. The recipes take inspiration from all over the world, my travels in Asia, my time spent living in LA and even from here, at home in Ireland, with family recipes that have been passed down through generations. Ultimately, this series is a celebration of recipes that simply make family life easier. The fifth episode, airing on RTE One on the 18th of November, is all about the food you need when you're on the go! In this ep, I'm cooking a Crispy Chicken Potato Salad, Greeneroni Soup, Soy Steak Noodle Bowl & to top it all off Chocolate Chip Banana Bread – all the dishes that transfer well into lunchboxes and will do for leftovers the next day!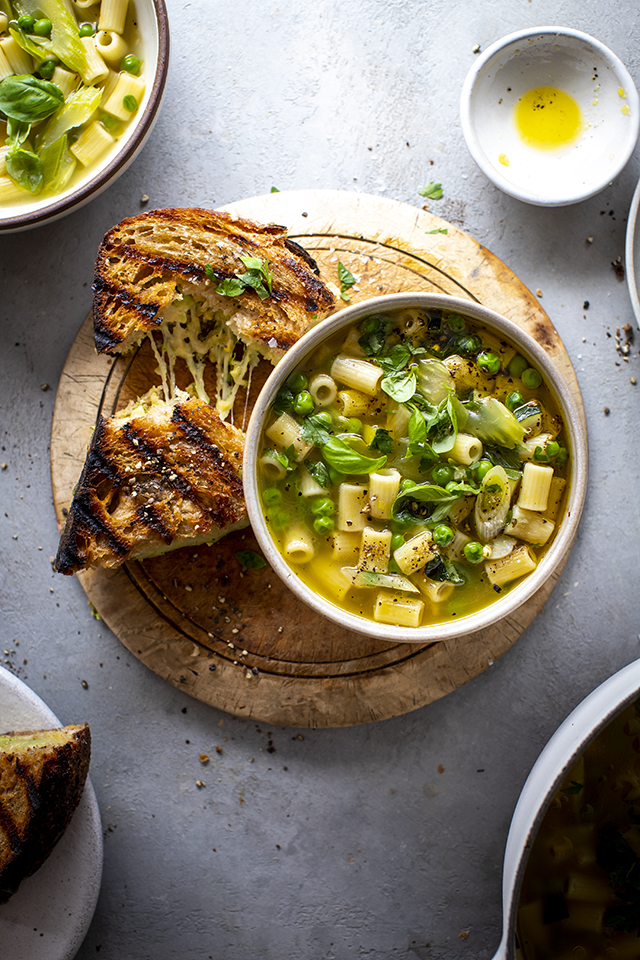 This  Greeneroni Soup & Toastie  is  aquick and extremely easy lunchtime soup that is made all the more comforting with a green cheese toastie on the side. Broccoli may sound a bit mad in the toastie, but it's an easy way of adding some more veggies to the mix and if you have any leftovers add it to the soup.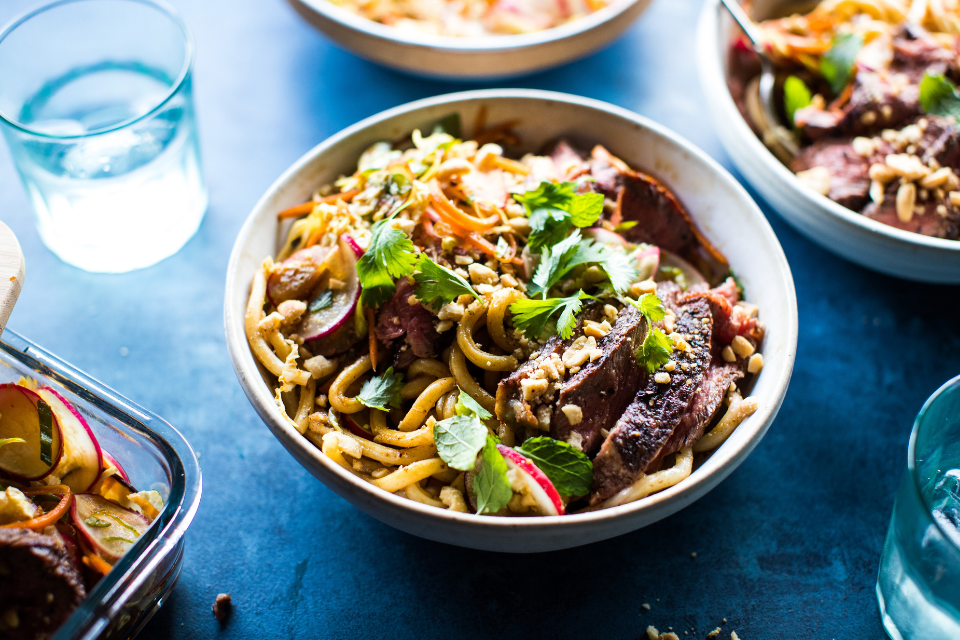 This  Soy Steak Dish  is a wonderfully versatile noodle bowl concept that can be adapted with so many different variants. Take the dressing in a Thai direction by whisking together fish sauce, lime juice, sugar and chilli or try inspiration from South Korea with a spicy gojujang dressing by adding a dollop of the spice paste into the dressing here.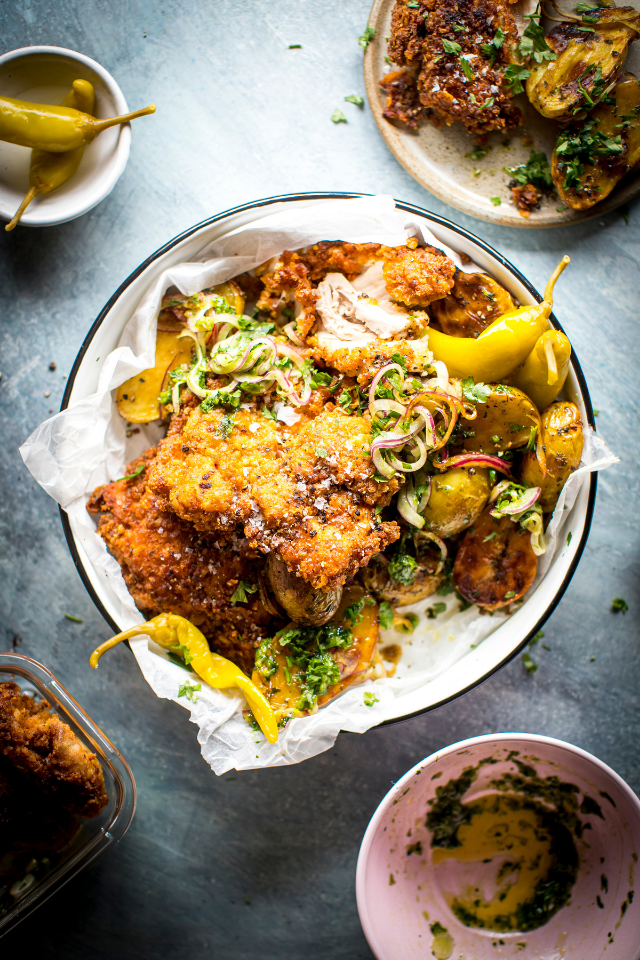 This  Crispy Chicken Potato Salad  makes for a delicious travel friendly lunch. You can't go wrong with crispy chicken, it is guaranteed to please even the most picky of eaters!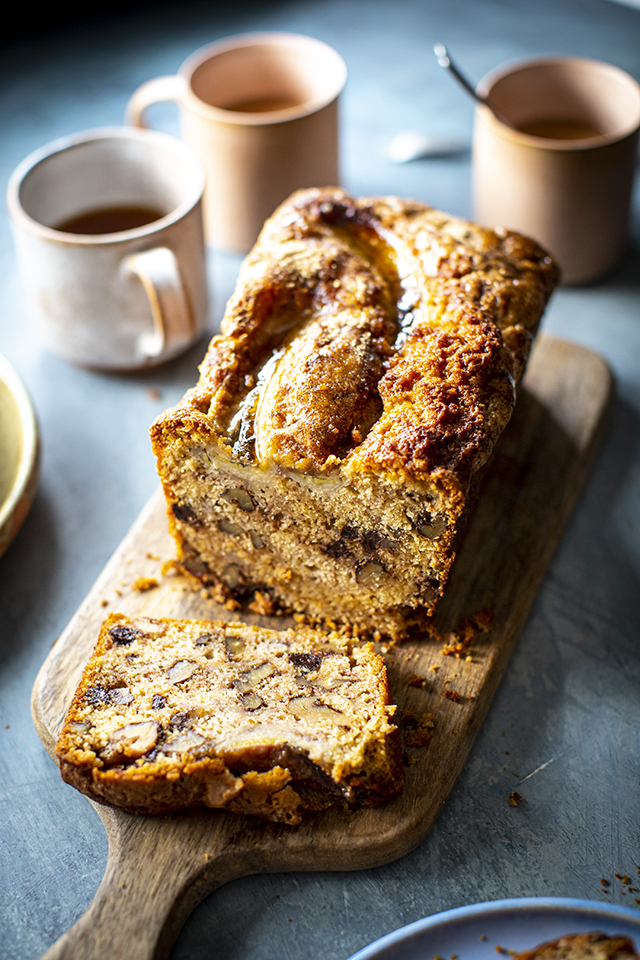 Finally, I'm making this  Banana Bread  made even sweeter with chocolate chips. When you sink your teeth into that smooth loaf, you can understand why it has been so popular this year!
Follow these links for the recipes in the photos:
Share