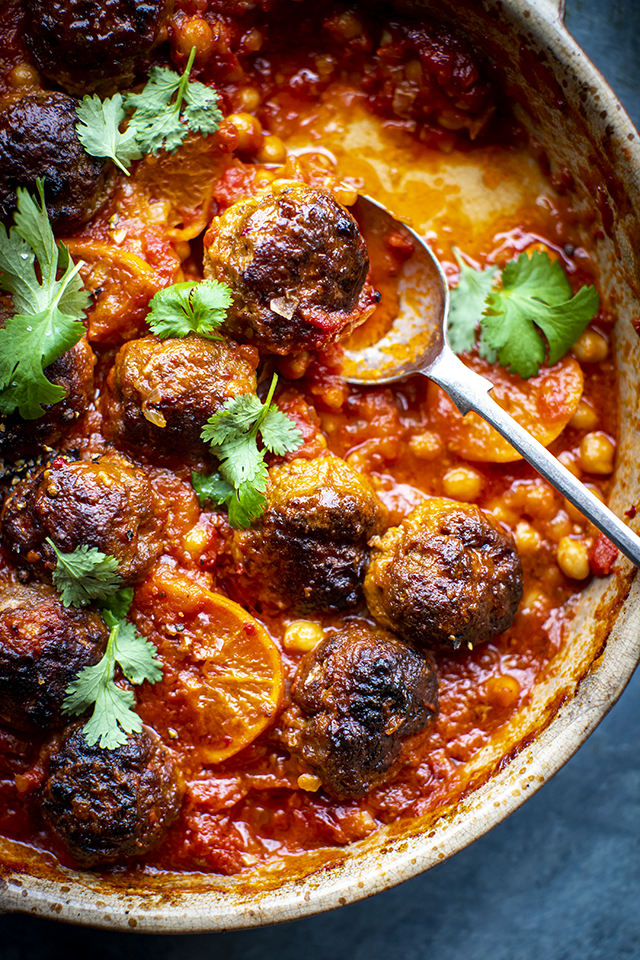 Meatballs are the epitome of home comfort food. There is plenty of joy to be found in the state of flow that is created by the slow process of rolling seasoned minced meat to perfectly round balls, ready for their dive into slow cooked sauces blipped away on the hob or in the oven.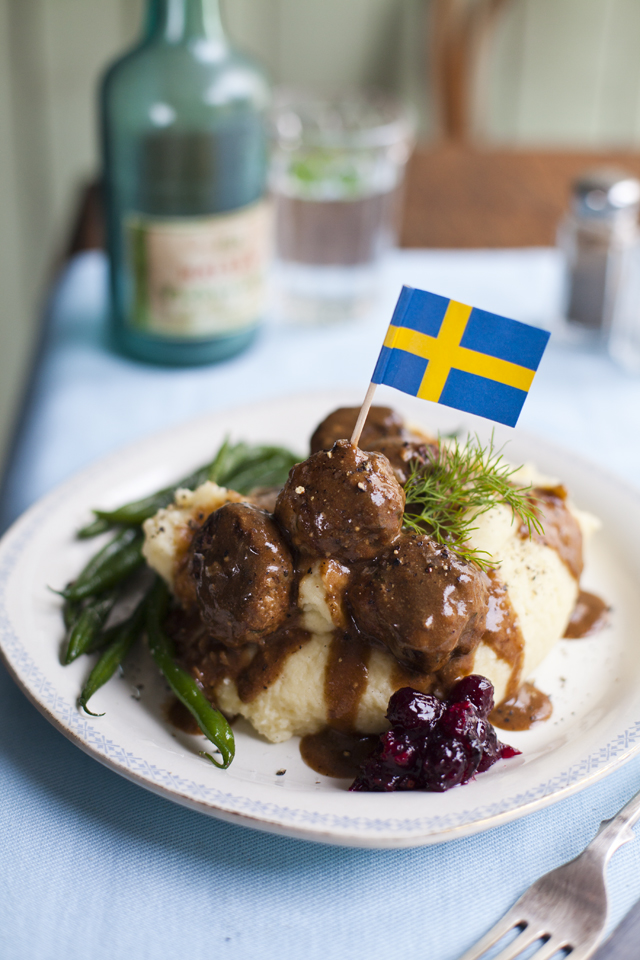 Perhaps I've been swayed by my years spent married to a Swede who's answer to life's woes are meatballs doused in a thick meaty gravy served alongside buttery mash and a dollop of sweet lingonberry jam. It's her version of bacon and cabbage and there is something almost emotional about sitting down to the homemade version. Ireland and Sweden share a love of comfort food in a way that the seasons demand and just like many traditional Irish dishes, their signature dish, made famous round the world via IKEA cafe's, ticks all the boxes in terms of rib sticking comfort.  Sofie's version here  is ideal for the winter months.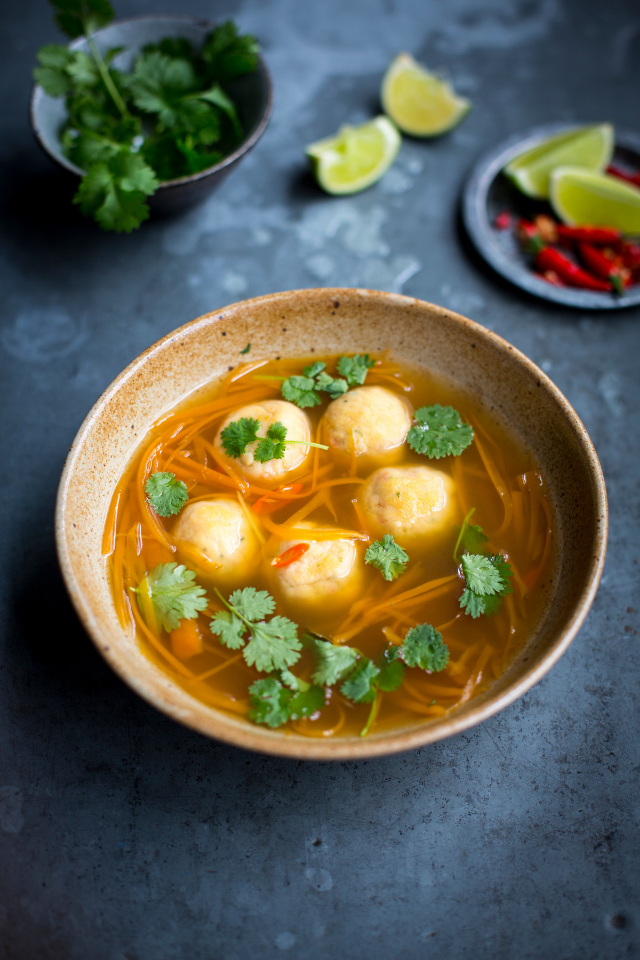 Although often associated with warmth and comfort, the true beauty of meatballs are their adaptability and in many ways make an ideal vehicle for so many flavours of world cuisines. I have written recipes for them infused with gochujang from Korea, middle eastern spice, coated in sticky japanese style soy marinades and more and while not always traditional recipes, they provide rewarding results.
The  Thai meatball soup  here is a great example of this. Light chicken meatballs seasoned with fish sauce, garlic and chilli bathed in a rich broth with plenty of lime juice and coriander leaves. A trip to Thailand via a warm pot on your kitchen stove!
The harissa lamb meatballs here also provide that much needed dose of vibrance and excitement if all your Autumn food is beginning to look a little brown. Electric orange slices add fresh citrus spritz to the ruby red spiced tomato sauce which coats the spiced lamb meatballs- certainly a fresh (to me) take on a pot of meatballs inspired by food writer Eden Greenspan's new cookbook "Eating Out Loud". Serve them with rice and toasted flatbreads for a truly brilliant weekend feast.
I hope I've made a strong case in favour of the mighty meatballs, now it's over to you, time to get rolling!
Follow these links for the recipes in the photos:
Share