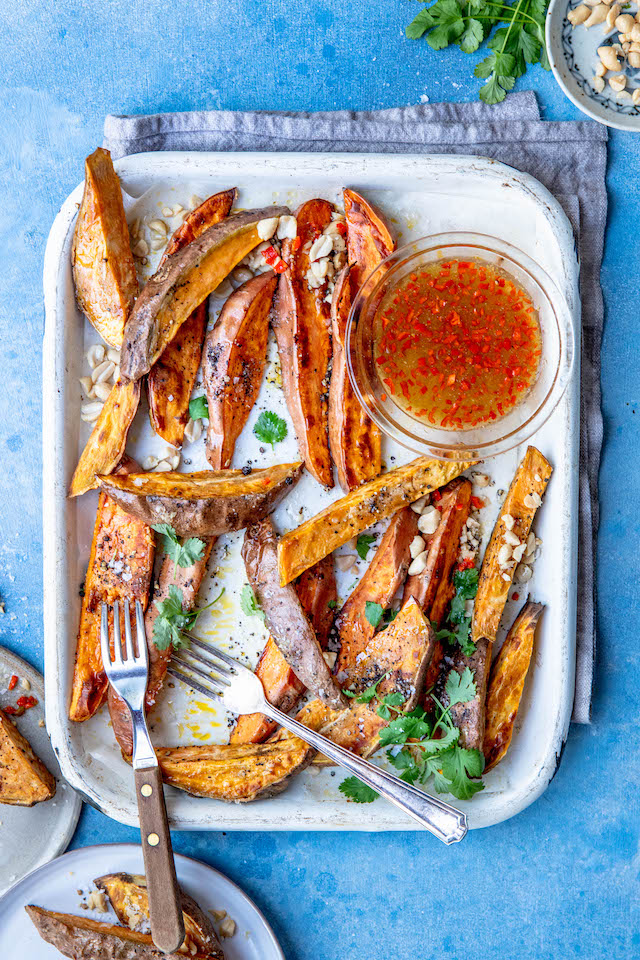 With new years resolutions still well on track, around this time of year I like to look to food that is (as the Americans have coined it) "healthy-ish". Essentially dishes that for the most part are good for you, paired with something a little extra and indulgent, that allows you to enjoy it that bit more. Think pan fried brussels sprouts with bacon, soy sauce and butter or crispy salmon with jammy butter confit tomatoes. The bones of it are good but there's still room for creativity and enjoyment. It's basically my reasoning for when I've had one too many salads to try and beat the festive bulge!
If the salads are getting you down, this week I have an offering that should satisfy your taste buds while also allowing you to maintain that somewhat virtuous new years vibe.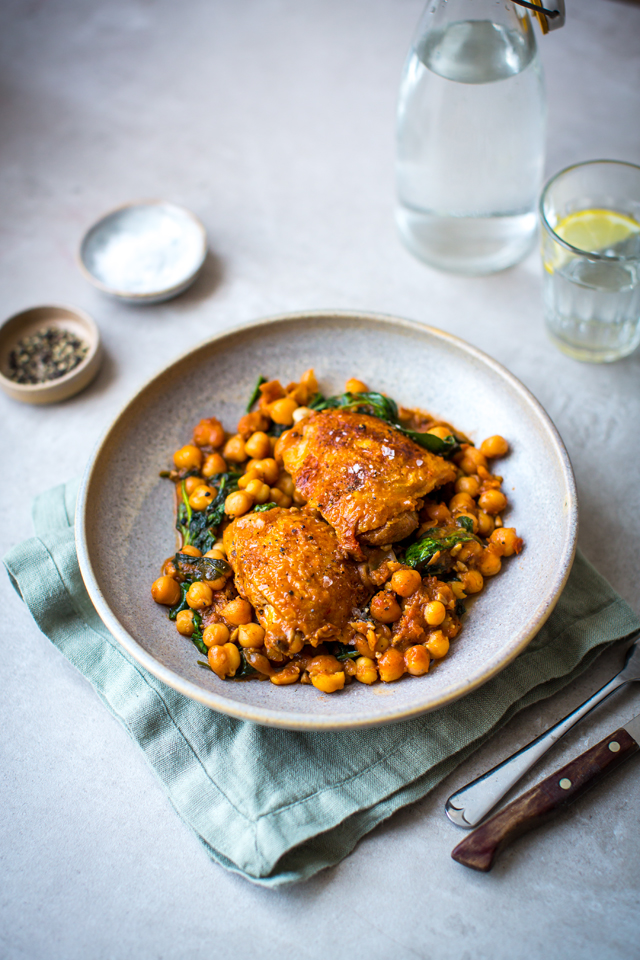 First up, a crispy chicken thigh stew rich with red pesto (a great store-bought cheat ingredient), chickpeas and spinach that is more-ish while still light and speedy enough for a mid-week supper. 
Next, sweet potato wedges are given a Thai-stye makeover with a punchy fish sauce dressing, crushed peanuts and plenty of coriander for a filling and altogether different meal that will take your salad options up a few notches!
Lastly, a totally devourable duck dinner which takes it's inspiration from that take-away classic; crispy duck with pancakes. Here, though hot duck is slathered in an unctuous umami sauce and wrapped up with lettuce leaves, chillies, spring onions and carrot shavings. Three crave worthy dinner ideas that should keep even the most dedicated dieters somewhat on track and most definitely healthy-ish!
Follow these links for the recipes in the photos:
Thai Style Roast Sweet Potatoes
Crispy Chicken & Chickpea Stew
Share