Soups & Stews & Bowls of Comfort
November 07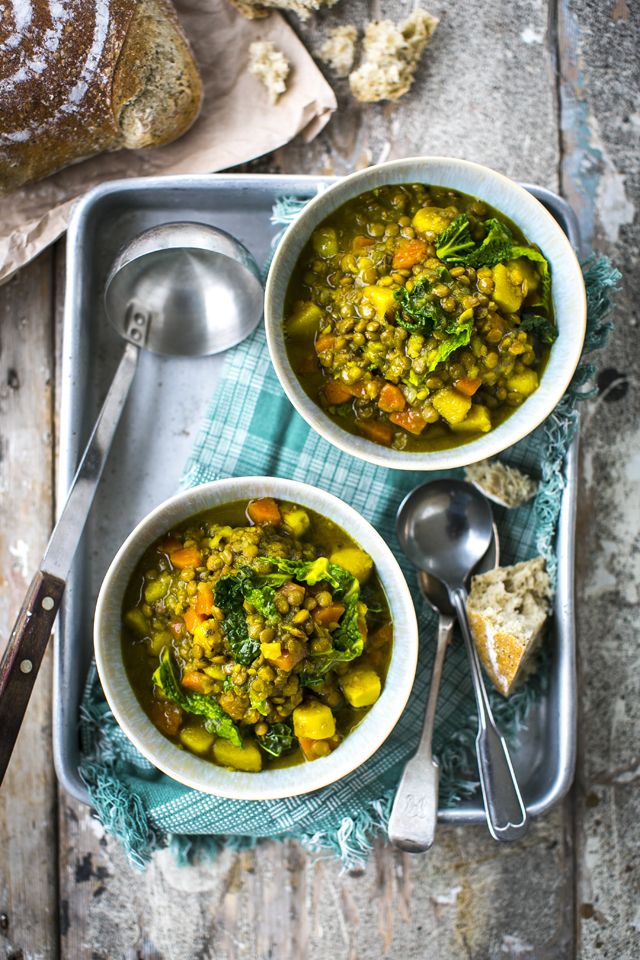 While banana bread & dalgona coffee might have been the in thing to make for lockdown 1.0, lockdown 2.0 is all about comfort food! After the first episode of my new TV show Family Food In Minutes on RTE One, it seems there was a serious appetite for my shepherds pie with slow braised lamb shanks. The same weekend I had countless messages from people saying they couldn't get a shank for love nor money. A true sign a winter lockdown has us craving all things warm, comforting and perhaps with a sprinkle of nostalgia! This week I've got you covered with three serious showstopper soups and stews but in veggie form.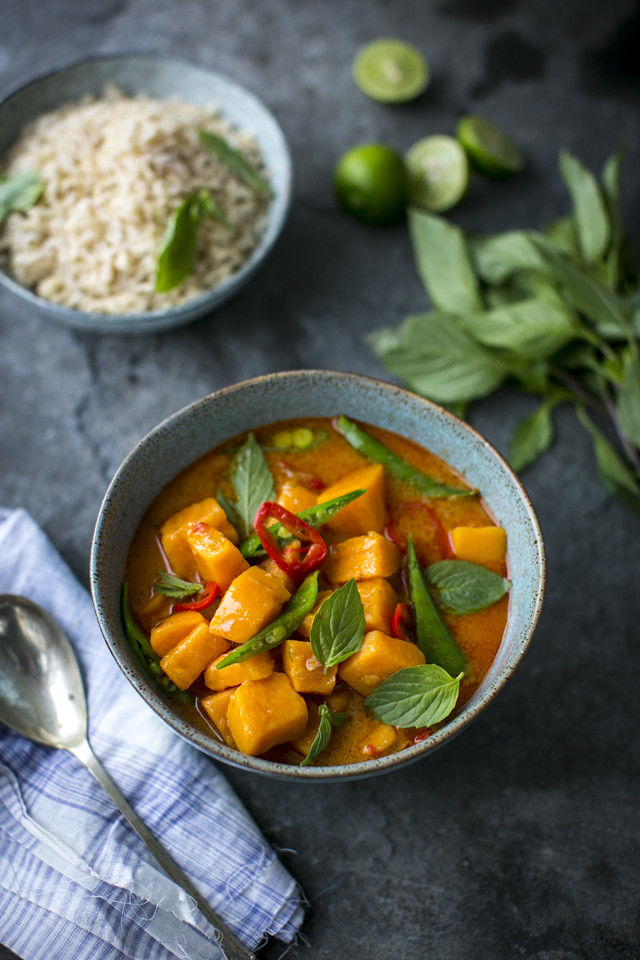 As my wanderlust grows stronger with each lockdown week, I have been reaching deep into the kitchen cupboard for the taste and flavours of Thailand. Finding that perfect balance of sweet, salty, spicy & sour, that is so essential to the cuisine of this South East Asian food lovers paradise is key. While this  Thai Sweet Potato Stew  is far from traditional it takes it's lead from those key components in the form of chilli, lime, brown sugar & fish sauce. It's a hearty dish that would likely be out of place on the sweltering streets of Bangkok, but on wet & cold Irish days it's the perfect antidote to grey skies. This stew is also delicious with chicken thighs but sweet potato provides substance and flavour in it's place. The flavours capture that essential flavour profile of Thai food, the contrast between the saltiness of fish sauce, acidity of lime and sweetness from sugar.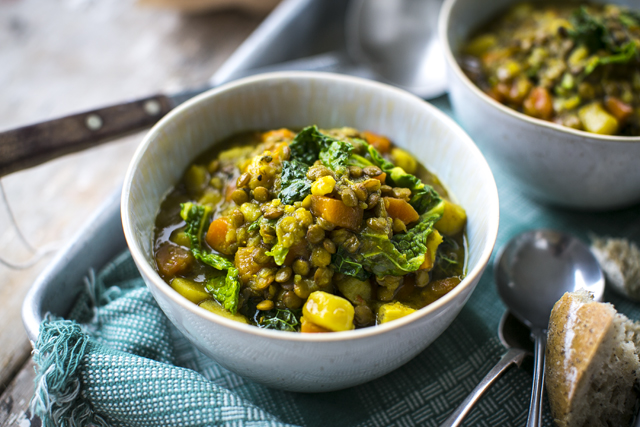 On the subject of bringing sunshine on a rainy day, there is almost no other big steaming bowl of comfort that does the job quite right like my  Sunshine Turmeric Winter Vegetable & Lentil Stew.  A simple list of ingredients that makes best use of in season vegetables and whatever might be lurking in your spice cupboard. This recipe is perfect for adapting and ideal for a bit of a fridge clear out at the end of the week, to breathe new life into tired old veg. You can also add coconut milk to the mix if you'd like a creamy finish to the stew.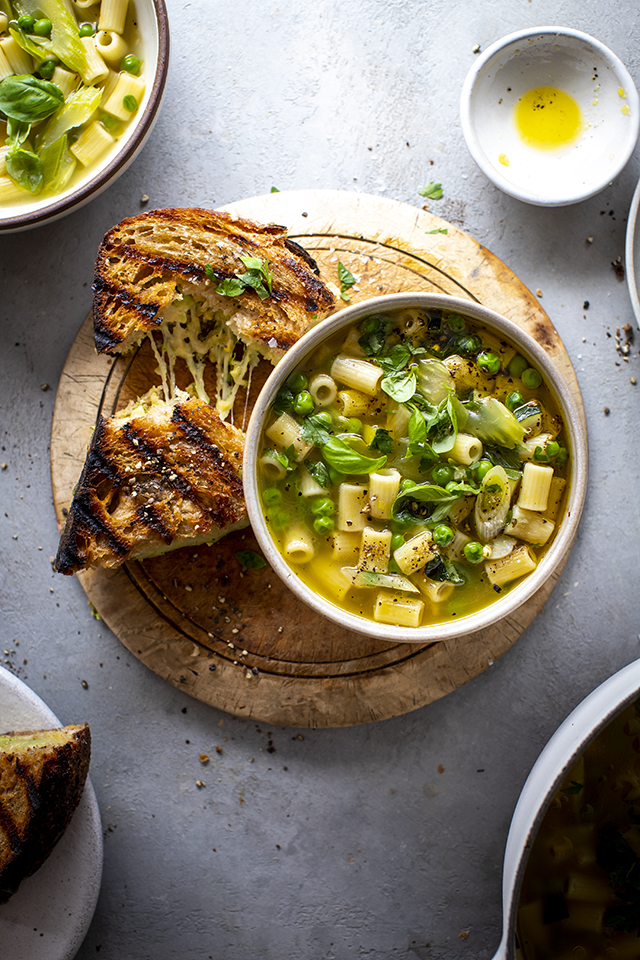 Lastly something a little lighter and fresh tasting in the form of a  Greeneroni Soup  that is best served with a slightly alternative cheese toastie with finely grated broccoli – a genius little tip if you need to entice the kids into eating their greens. A simple but hearty soup that will see you through the week.
If you need some warming up or let's be honest some cheering up, you will do no wrong than cooking up anyone of these hearty bowls of comfort.
Follow these links for the recipes in the photos:
Sunshine Turmeric Winter Vegetable & Lentil Stew
Share