Make Ahead Meals
February 27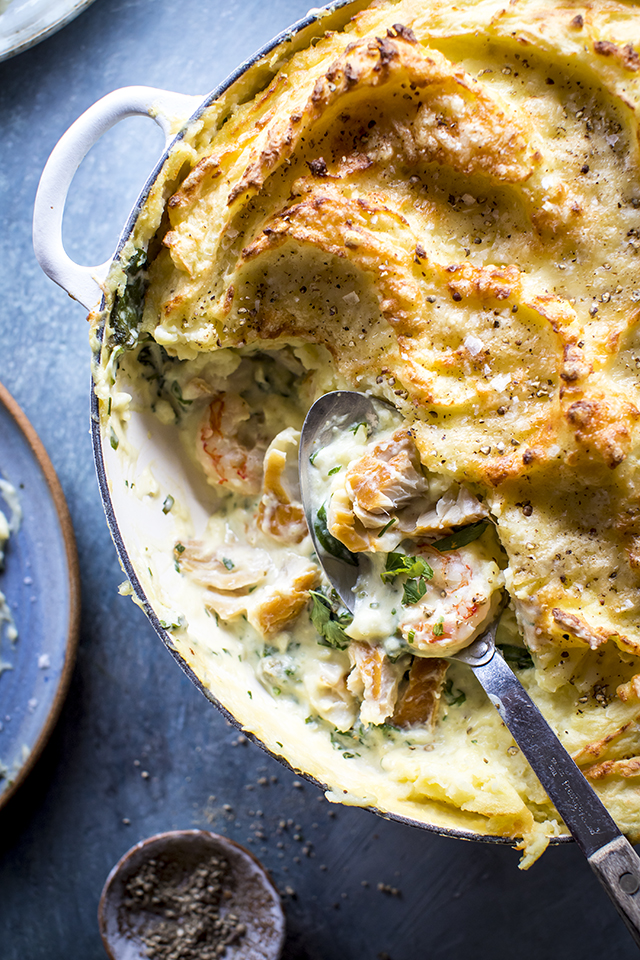 Throughout lockdown my kitchen has provided plenty of joy, but if I'm completely honest it's also become the place where the feeling of groundhog day is most amplified. Anyone who is experiencing the pandemic with children will know it's where parents are sweating bullets round the clock coming up with breakfast ideas now inspired by TikTok, healthy snacks, exciting smiley face shaped lunches and dinners, half of which may ultimately end up on the floor. Even as I write this, I have noticed my audible sigh at thoughts of having to conjure up the energy to do it all again tomorrow. You will have to excuse this brief deluge into negativity which I think at this stage we are all entitled to. As ever, my aim for this column is to inspire you into the kitchen to get cooking, however this week the recipes are designed to allow you to claw back some time to yourself with some make ahead dinner recipes. The idea being that with a fridge or freezer filled with meals that can be made in those brief moments when you aren't being forced to build a tower of blocks or prevent the kids from tearing the heads off each other, you will take the stress out of dinner time.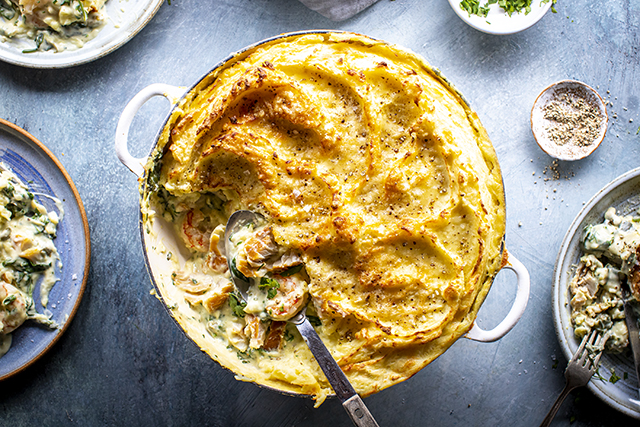 First up, always a family favourite, a  Creamy Smokey Fish Pie  that is proper comfort food. I always add smoked fish, preferably undyed to the mix for the rich flavour it adds, but if you're not a fan you can double up on any white fish like haddock, cod or hake. In fact, the beauty of this recipe is that you can really mix in whatever seafood takes your fancy or looks the best at the fishmongers. I add plenty of baby leaf spinach to this as an attempt to add some nutritional value to the dish and you could fold through steamed vegetables like broccoli, cauliflower, peas and asparagus if you want.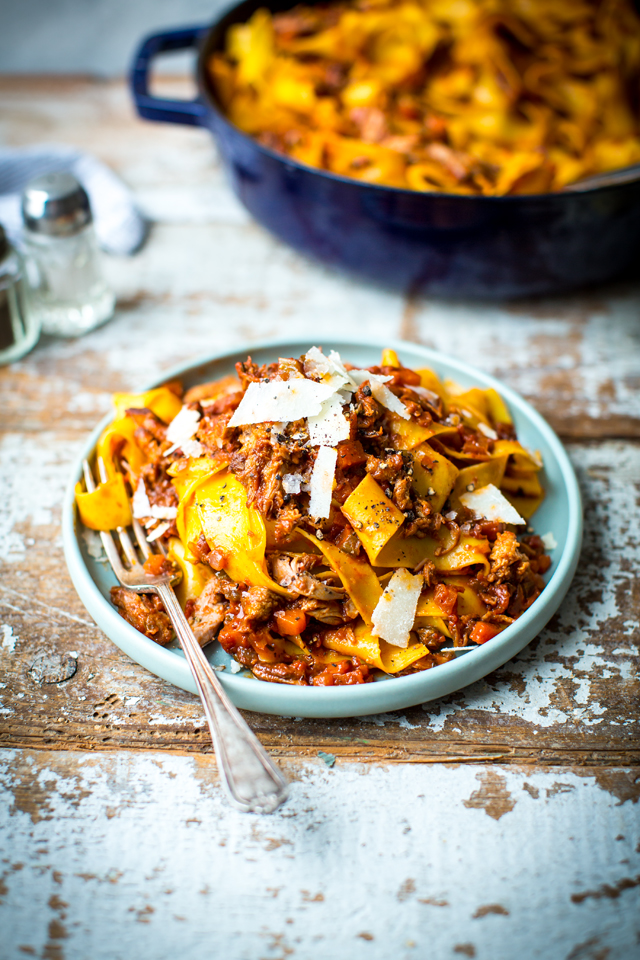 Perhaps a more indulgent weekend supper but one that holds really well and could in fact benefit from a day or two in the fridge, next up is an indulgent  Duck Ragu.  It's surprisingly simple to make and using duck legs allows for a slow cook leaving you with tender and rich meat ideal for a next level ragu. Make it ahead of time and simply serve with freshly cooked pasta when you're ready to serve.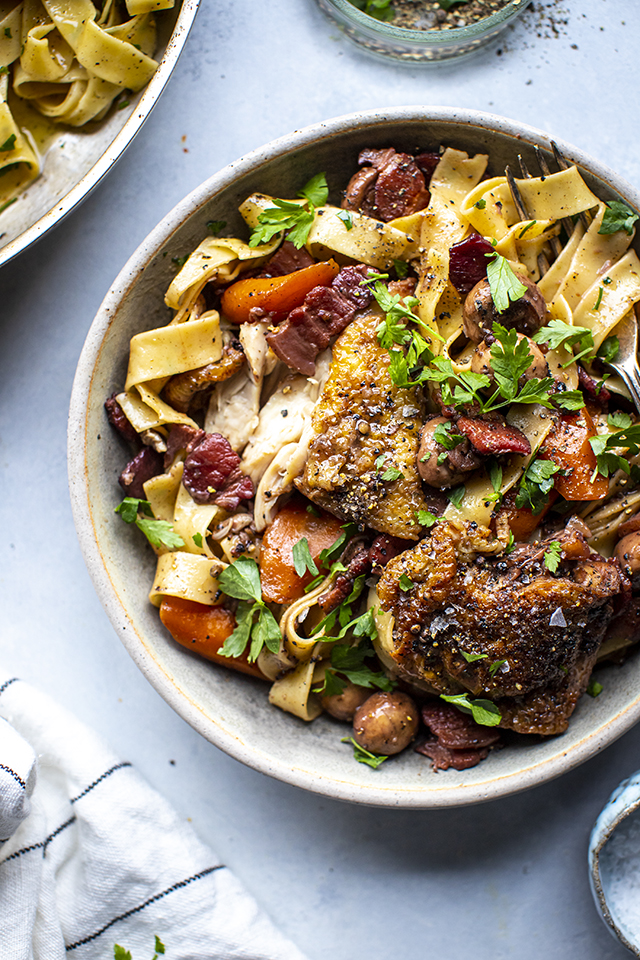 If you're a pressure cooker fan, the  Coq Au Vin with Brown Butter Parsley Pasta will certainly appeal to you. Particularly if you like to make the most of your time in the kitchen. This could easily be made and cooked while you prepare either of the other two recipes here. It's a simplified coq au vin recipe that leaves you with falling off the bone chicken in a red wine sauce, that's at its best if you use a really good red wine, pinot noir is perfect. Serve it with baby potatoes, rice or the pasta I've included tossed in brown butter and parsley- pretty irresistible.
This weekend, close the kitchen door, put on some music to drown out the din and cook your way through these three suppers, you will thank yourself you did.
Follow these links for the recipes in the photos:
Coq Au Vin with Brown Butter Parsley Pasta
Share