The Big Weekend
November 11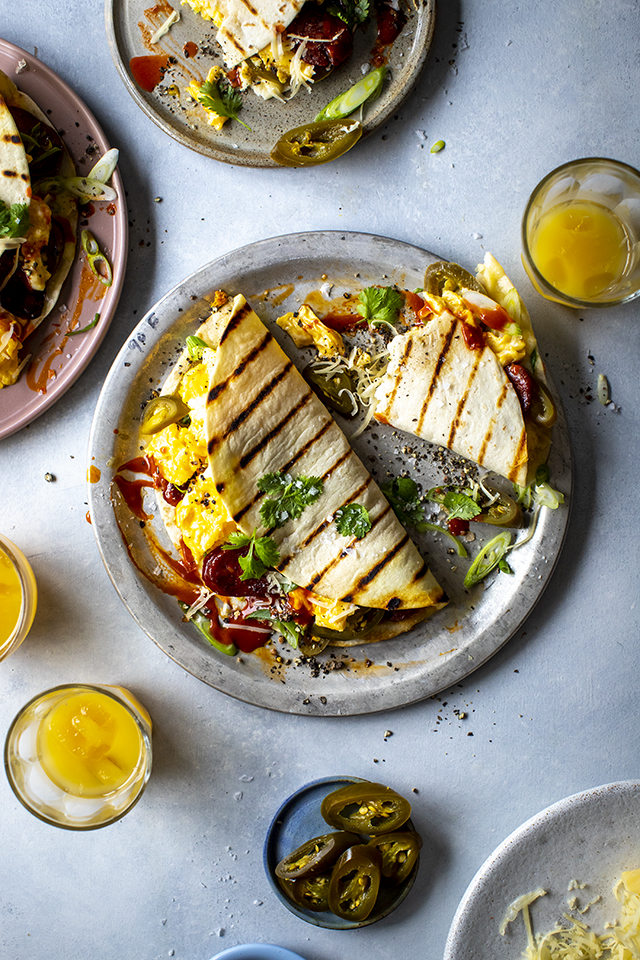 Donal's Family Food in Minutes, sponsored by Spar is a series all about family classics & fun dishes that are easy to make with minimal ingredients. Most importantly, they are dishes that are going to get your whole family to the table. The recipes take inspiration from all over the world, my travels in Asia, my time spent living in LA and even from here, at home in Ireland, with family recipes that have been passed down through generations. Ultimately, this series is a celebration of recipes that simply make family life easier. The fourth episode, airing on RTE One on the 11th of November, is all about the just in the door dinners! In this ep, I'm cooking a Smashburger Feast, Seriously Good Breakfast Quesadillas, Buffalo Spatchcocked Chicken & to top it all off Crunchy Banoffee Pie – all the dishes that will make you feel like you're eating out, at home this weekend!
The most important part to these  Smashburgers   is getting mince that has a higher fat content, lean mince is not what you want, the fat adds flavour and creates a juicy, flavoursome burger. You can use whatever burger buns you choose, old school plain buns would be great here too. The addition of a little water at the end of cooking helps to keep the burger moist.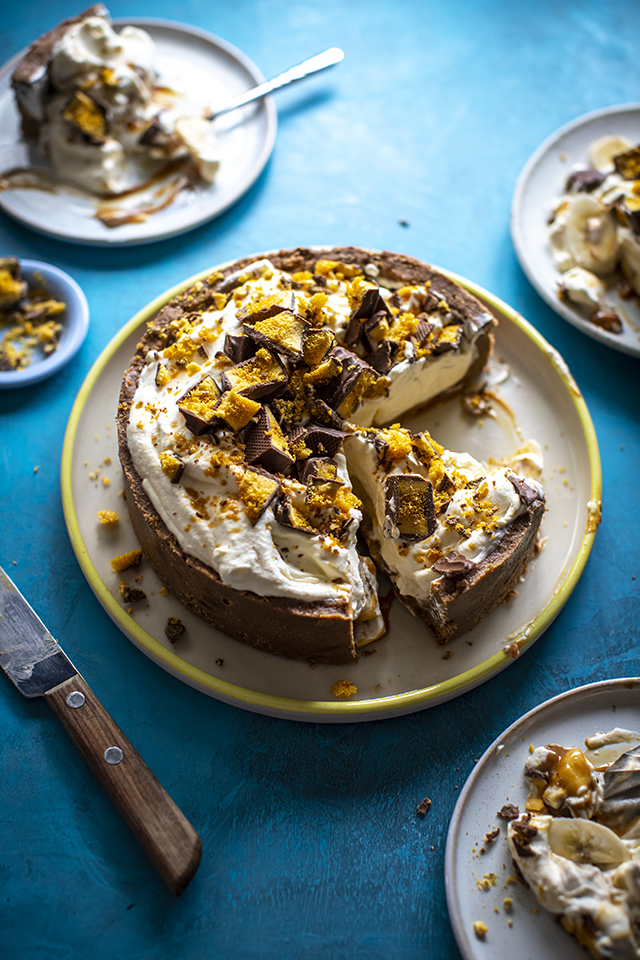 This  Crunchy Banoffee Pie  is the kitchen hero of all desserts! What can make a naughty pie even naughtier? The answer… Crunchie bars!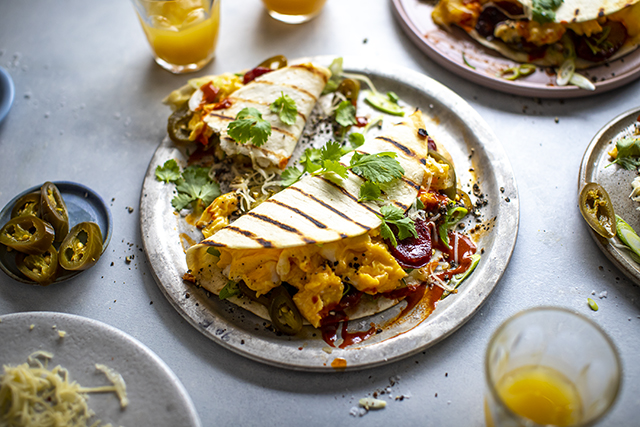 Breakfast Quesadillas  were never something I made until I moved to Los Angeles. They are now our go to breakfast when we have visitors over! Go heavy on the cheese to ensure ultimate indulgence.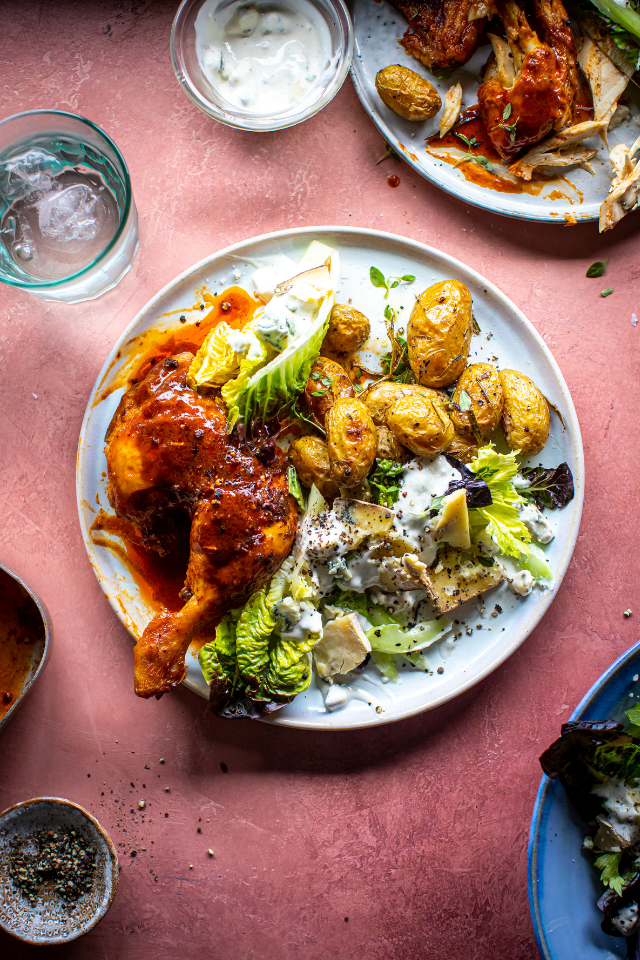 What is a Spatchcocked Chicken you ask? This is when you remove the chickens backbone so it lays flat. The main benefit of this is that it will halve the time to roast or grill a whole chicken. This  Buffalo Spatchcocked Chicken  is a great alternative to a takeaway!
Follow these links for the recipes in the photos:
Share