Vegetarian Comfort
October 02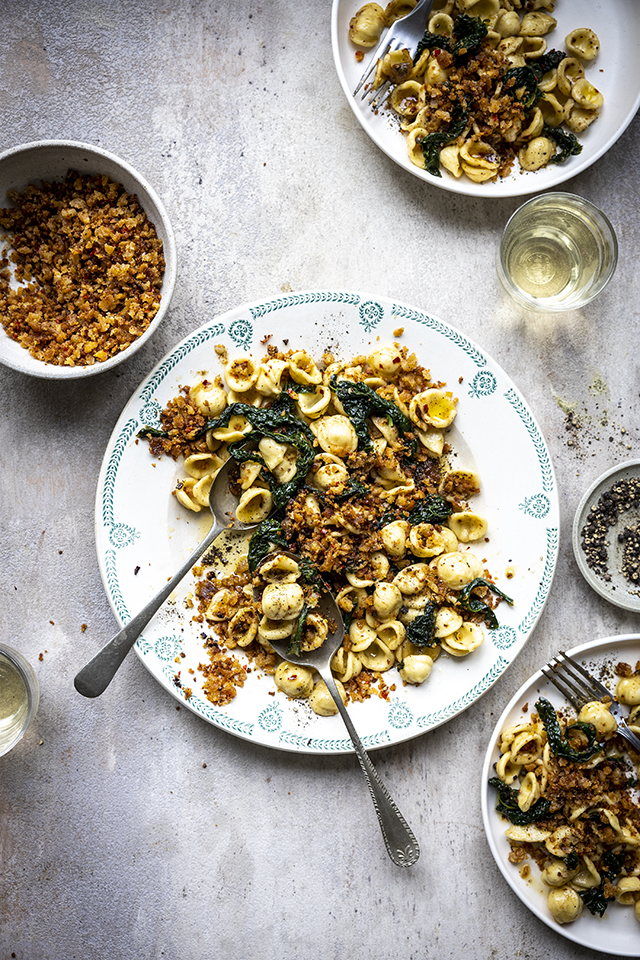 Veg-forward eating is bandied about by meat eaters like myself in the hopes that we might endear ourselves to the growing numbers of vegetarians & vegans. While I may not cut out meat completely I do aspire to eating less of it and of what I do, I ensure it's of best quality. It's never been a better time to include more vegetables in our diets here in Ireland with a vast selection of interesting ingredients being grown right here. Bok Choy, Chinese Cabbage, Padron peppers, Garlic Scapes, it's all a far cry from the turnips, spuds and iceberg lettuce I remember in the supermarkets growing up. 
I recently got sent a spectacular colourful box of Irish grown organic mushrooms of all shapes and sizes from Garryhinch Woods Exotic Mushrooms who grow a mesmerising array of mushroom varieties like pink & yellow oyster, lions mane, maitake and forest nameko. It's inspiring to see ingredients like these grown on Irish soil and certainly inspiration for a number of dishes where mushrooms form the base of the meal. Take this Mushroom Bourguignon – A comforting dish that comforts the chill all winter makes way for Spring. Made all the more interesting if you do manage to find a variety of mushrooms to use. Dried porcini mushrooms are a pantry staple in my house- delicious revived in boiling water to plump them up while making the most umami laden liquor to add depth to dishes like risotto or stews. Here they form the base of this vegetarian take on the French classic.
Get the recipe here.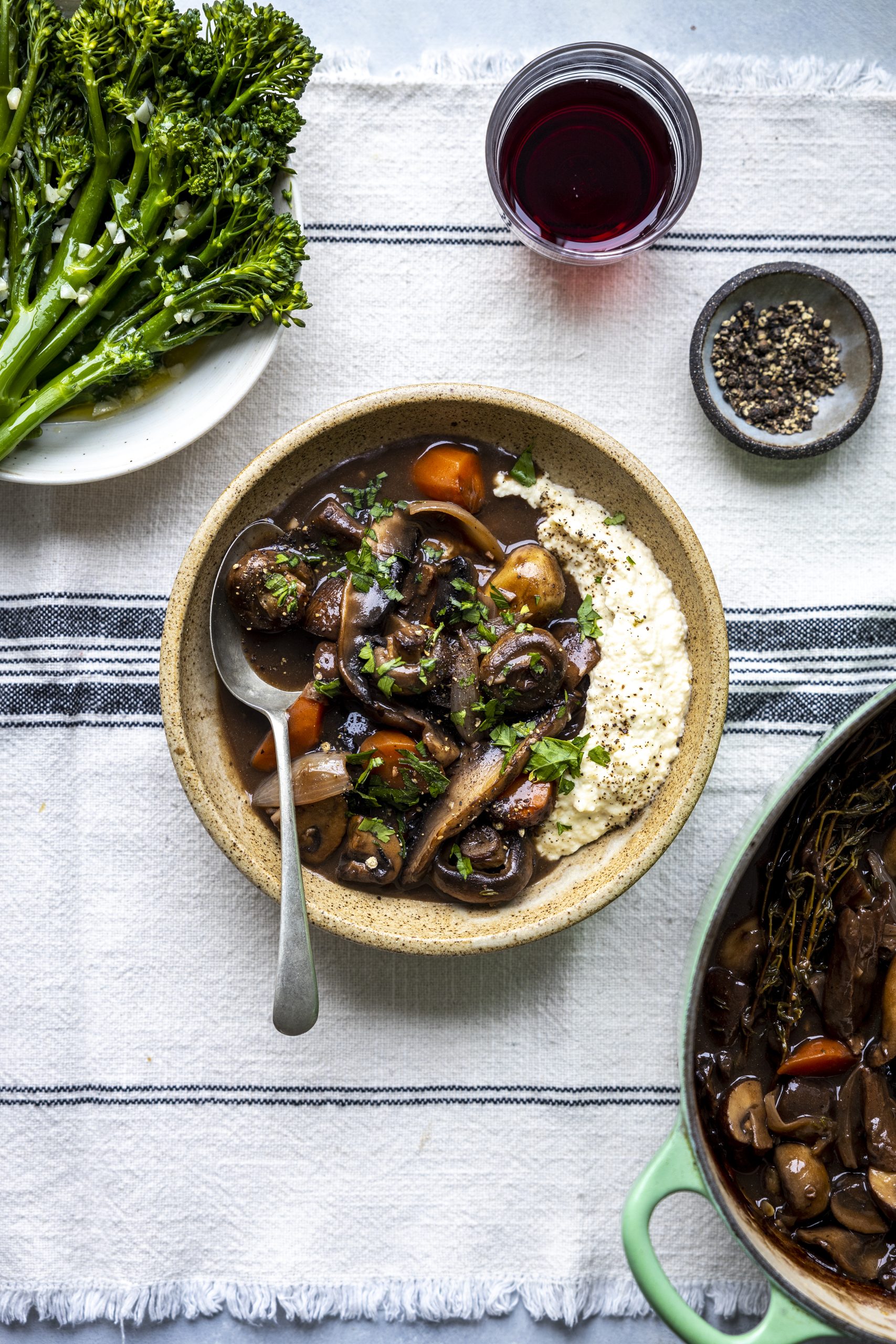 Orecchiette Con Le Cime Di Rapa- Italians particularly in the South of Italy know how to make the most of very little and this simple Orecchiette dish is a good example of that. This recipe has its roots in 'cucina povera' and the breadcrumbs (pangrattato) function as a substitute for parmesan, which would have been too expensive to buy. I use kale rather than the traditional cime de rapa, which is hard to come by in Ireland, but you could substitute broccoli or tuscan cavolo nero if you wish. I often blitz up all my leftover bread into breadcrumbs and keep in the freezer, reaching for handfuls of it as and when I need.
Get the recipe here.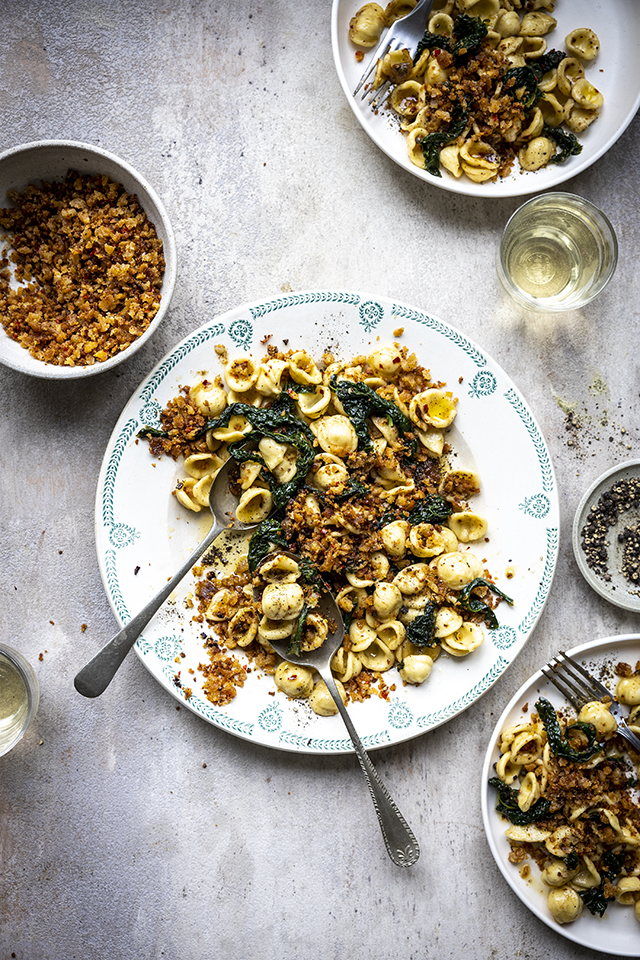 Another staple on our dinner menu is this bean laden chilli which gets its dark heat from a good dollop of chipotle chilli paste which you can find in most good food stores these days and cocoa powder. Pearl barley bulks this hot pot of beans and the pulses you choose to use are optional, but I like the mix of kidney beans, black beans but tins of butter beans, cannellini or even chickpeas will happily suffice. 
Get the recipe here.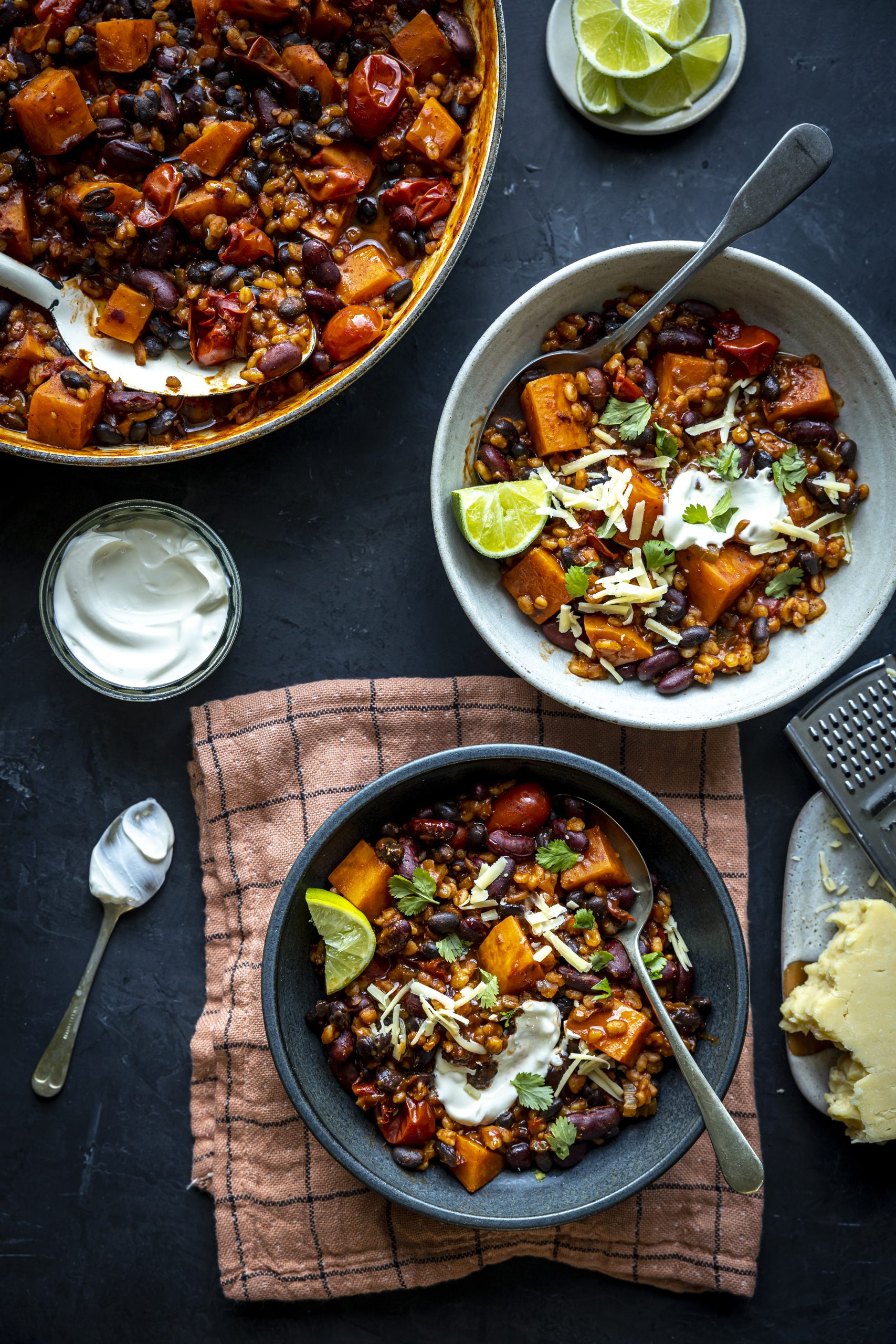 Share