Last Of The Summer Feast
August 31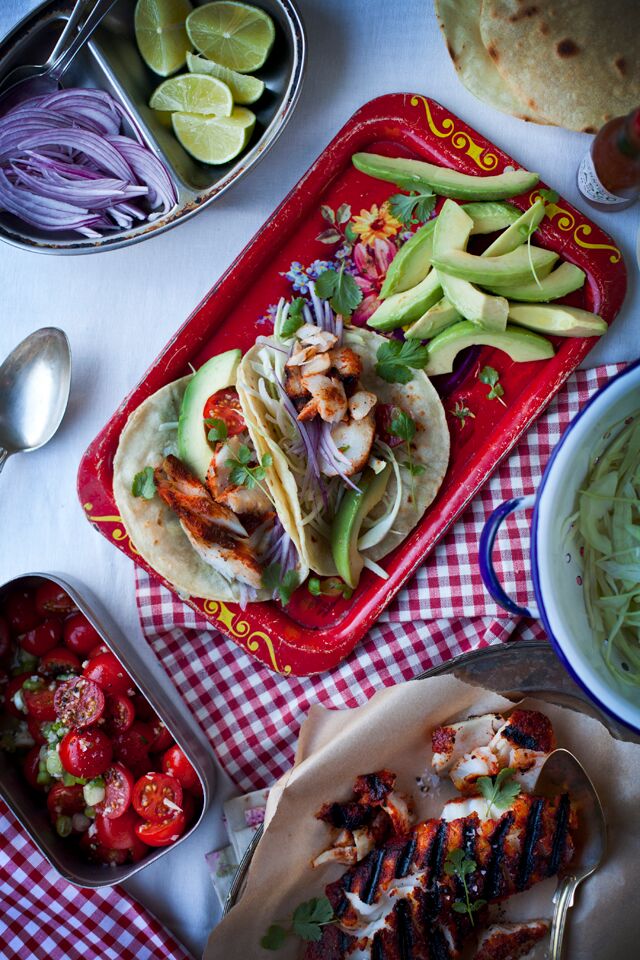 This year's Irish summer may not have met our sunny expectations, but we've kept our heads high and our umbrellas at the ready. Rain-soaked BBQs by the door have become our norm, yet they haven't dampened our spirits or our appetite for fun by feeding friends and family. As we bid farewell to the fading season, I have three recipes in the hopes you might be able to savour the very last of it.
Despite the unpredictable weather, a little taste of the med in the form of BBQ Squid & Fennel Salad. Ask your fishmonger to prep and clean the squid and grilling it becomes a breeze. Quick cooking on the grill and the crisp freshness of thinly sliced fennel create a light and fresh salad which pairs exquisitely with a chilled white wine – a simple summer pleasure.
Get the recipe here.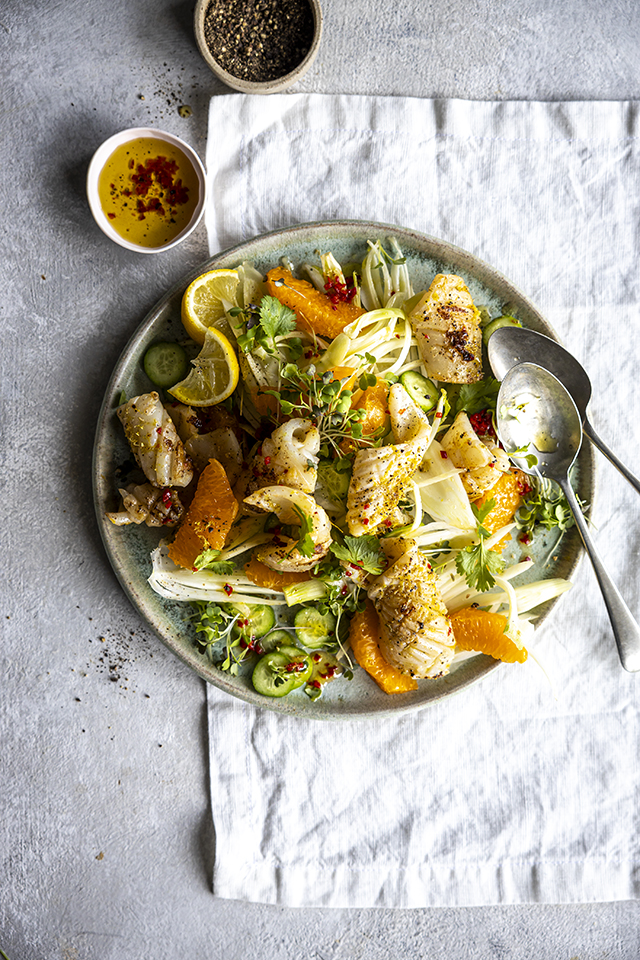 Another seafood winner cooked on a hot grill is my charred fish tacos. Haddock or cod dusted liberally in ground spices and kissed by the grill's flames bring new life to white fish. Whether you use corn or flour tortillas, ensure you revive them over the heat- I often do this directly on the flame of a gas hob for best results. If you are nervous about the fish sticking to the grates of the grill use a fish basket.
Get the recipe here.
For rain proof summer entertaining I'd also suggest Slow Cooked Pulled Pork Buns. Prepare the pork in advance, a slow cooker makes this job a breeze. When it's time to serve, guests can enjoy assembling these buns themselves with the accompaniments making it perfect for a hungry crowd. Tender pulled pork nestled in fluffy buns is a tribute to hearty simplicity. Whether you have them indoors or out, it's a winner.
Get the recipe here.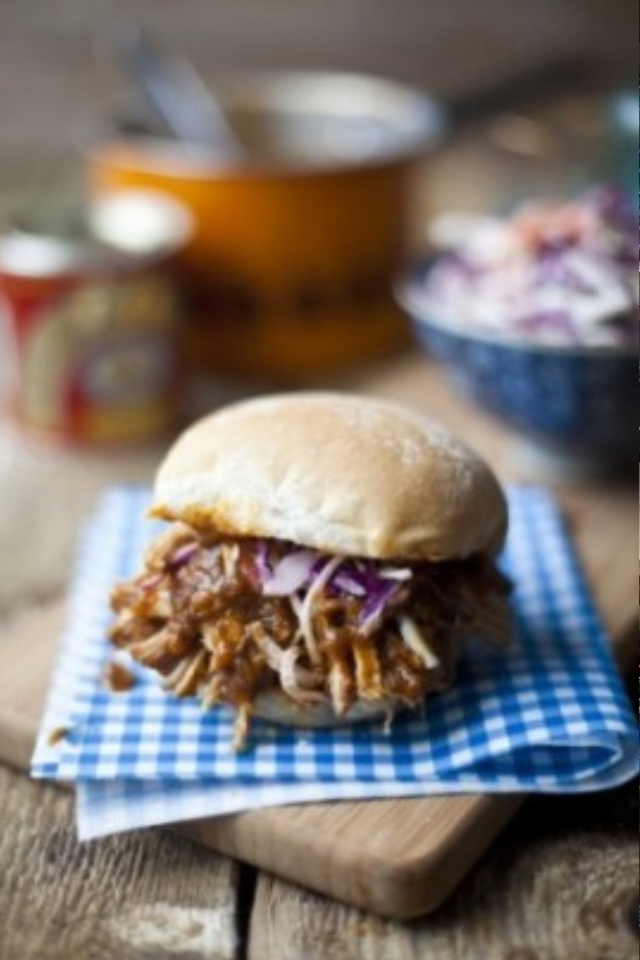 As we toast to the last of the summer feasts, rain or shine, these dishes bring a taste of sunshine and a dash of resilience to our gatherings.
Share