Valentines Day
February 08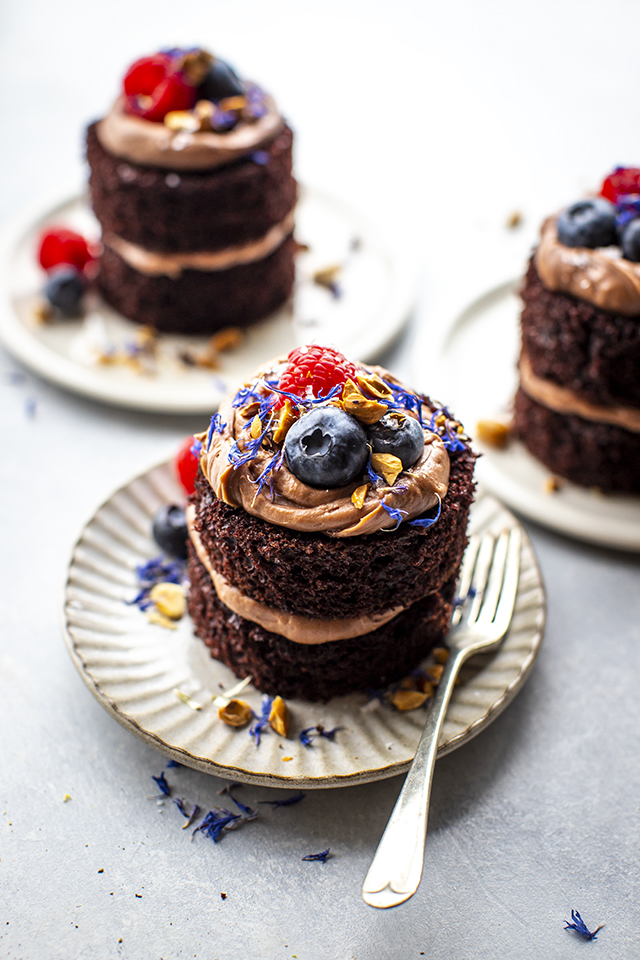 It is most certainly the year to book a great local restaurant and let them spoil you for any Valentine's day celebration but if you are cooking at home I have an array of recipes that should tick all the boxes – guaranteed to help you whoo your significant other back to the world of love & romance! Click on the recipe title or image to get the full recipe.
Confit Chicken with 20 Garlic Cloves, Rosemary & Thyme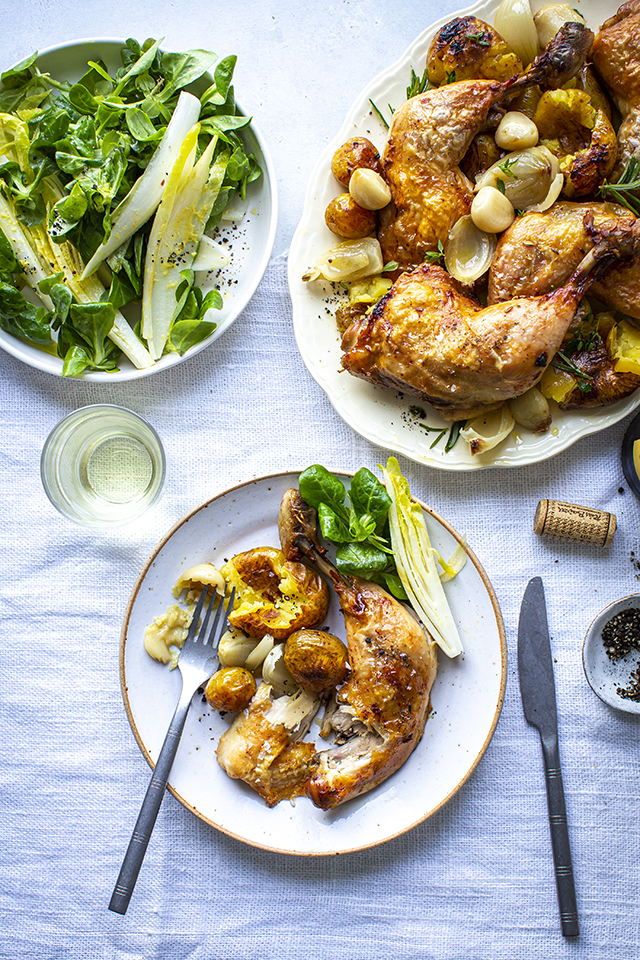 In this recipe, chicken legs are coddled in a low oven with olive oil infused with aromatics like sage, fennel seeds and lemon zest alongside baby potatoes. It leaves you with fairly irresistible chicken and a stellar oil that is ideal to use on roast potatoes or frying off vegetable fritters in a pan.
Irish Cheese Fondue Celebration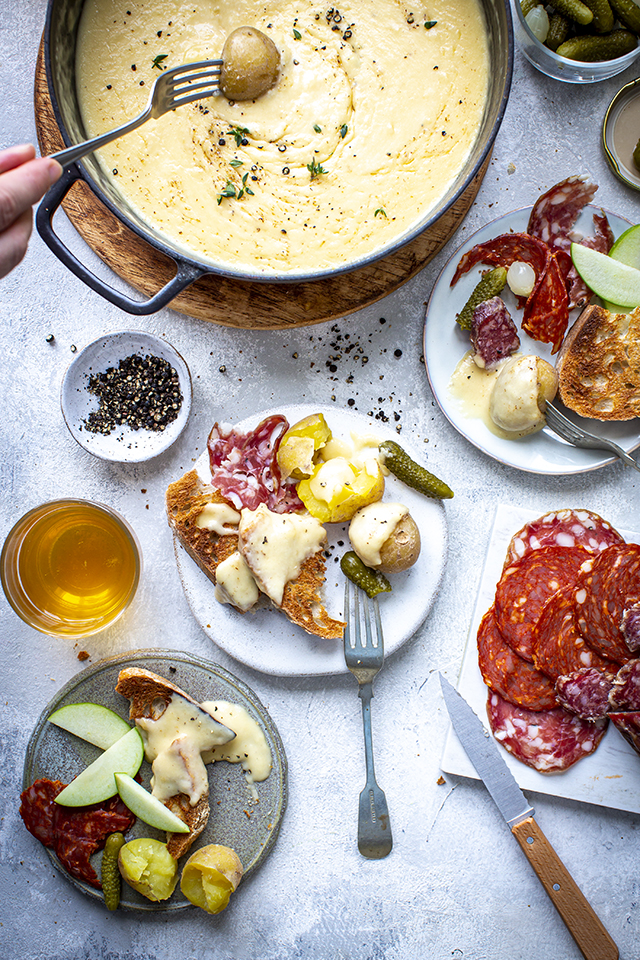 A cheese fondue is one of those meals that instantly evokes all things kitsch and retro. A throwback to a style of eating made popular in the 60's and 70's it's a bit of fun and makes for a great sharing meal for two.
Cacio E Pepe Gnocchi with Mushrooms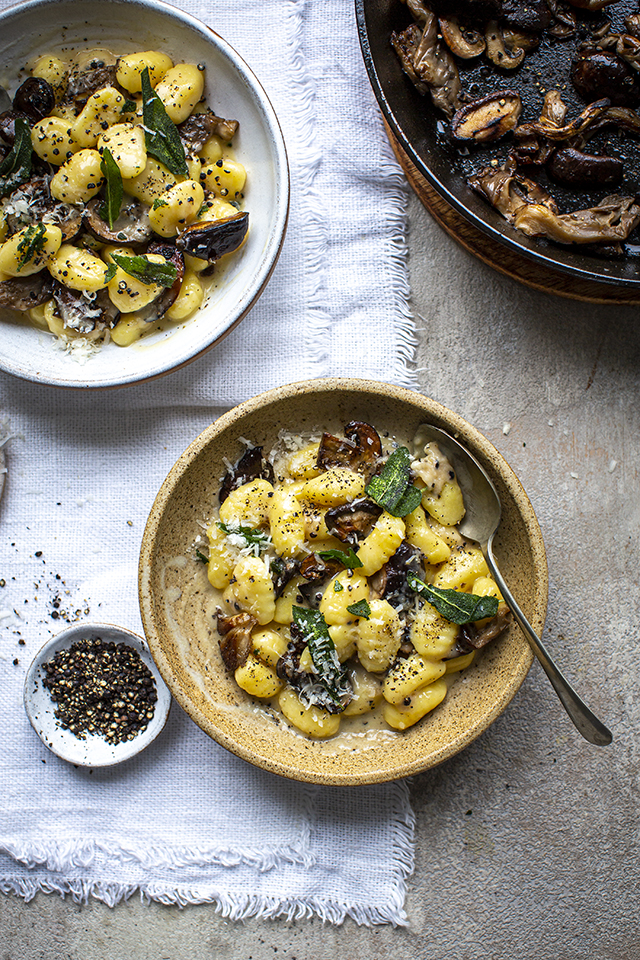 When the supermarket shelves lay empty during the worst of our lockdowns, I recall spotting packs of gnocchi lying lonely in the pasta aisles, as the more popular shapes of spaghetti and penne were snapped up. I was surprised, as it's an ingredient I always pick up and like to have to hand for speedy little comfort food suppers. If you're looking for a recipe that is quick yet still gives indulgent results for your loved one, check this one out.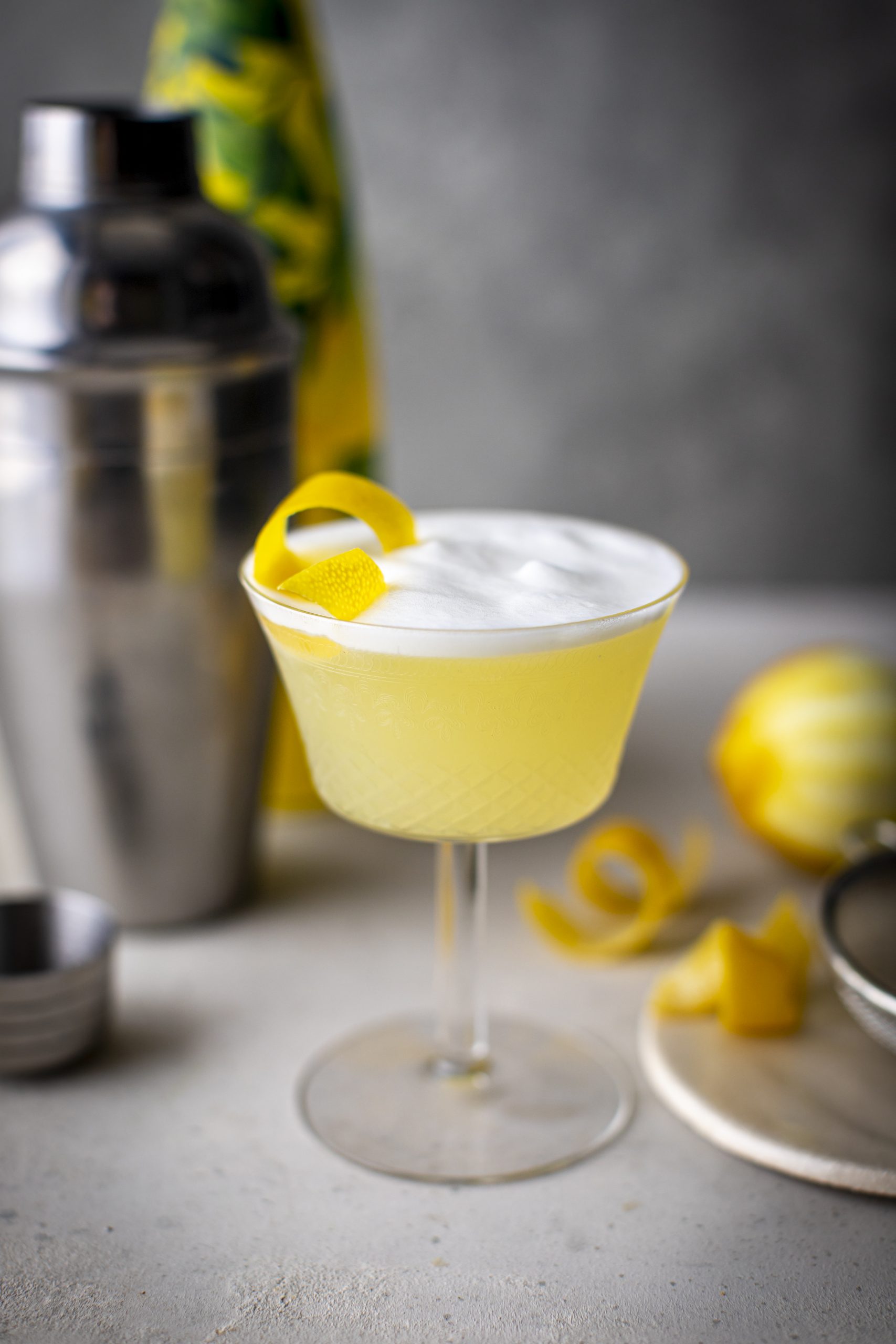 A fresh flavoured cocktail ideal for sweet sipping! Don't leave the egg white out here, it's essential for the perfect amount of froth.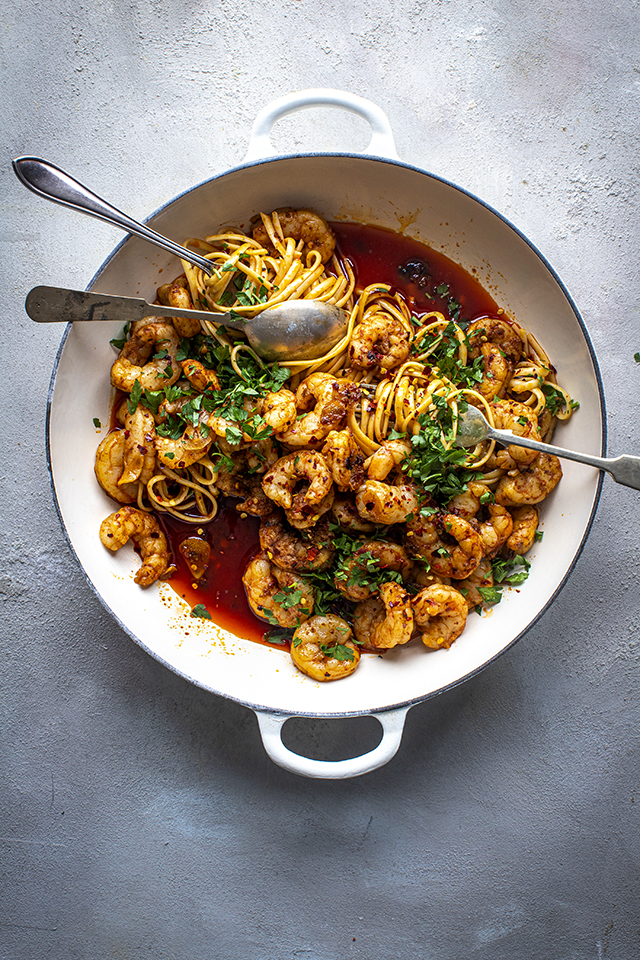 Another speedy pasta dish, this recipe sees sweet prawns in a slick of spiced garlic oil with freshly cooked pasta. Add slices of sourdough toast and serve in deep bowls for instant comfort.
Buttermilk Vanilla Donuts with Spiced Caramel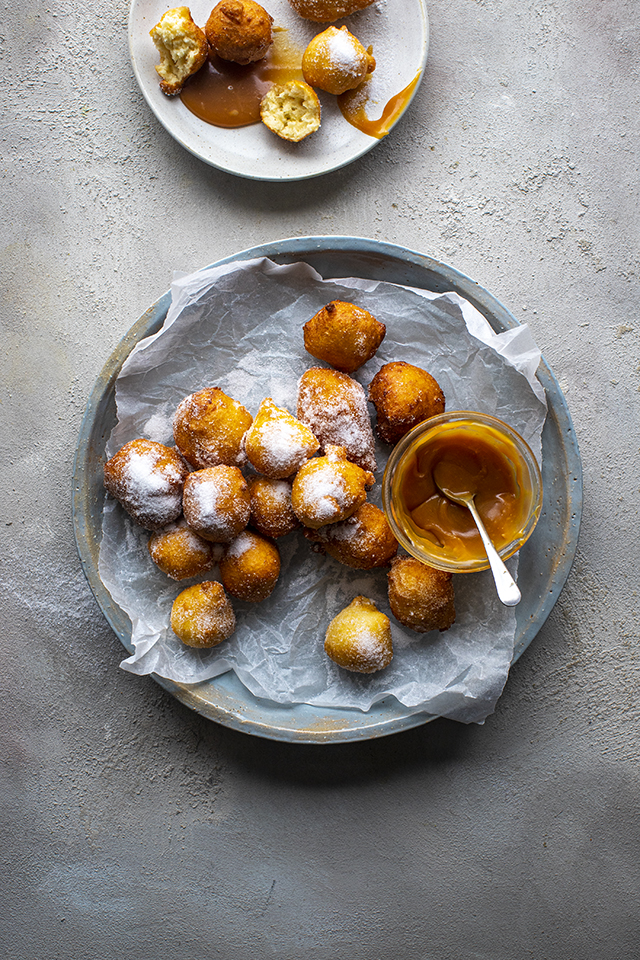 A no fuss quick fix donut recipe that can be made in minutes. Skip the homemade caramel with a jar of dulce de leche for even speedier results.
Florentine Butter Chicken with Burst Cherry Tomatoes, Basil & Mozzarella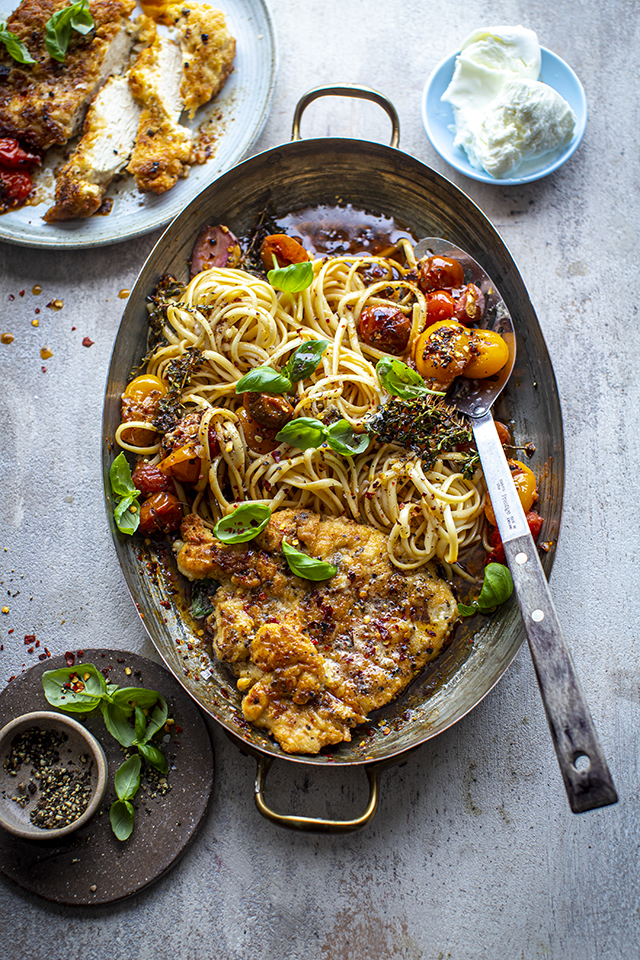 This dish, full of flavour, will certainly wow. Here the chicken is cooked in a generous amount of butter but is given it's sweetness and acidity from cherry tomatoes and served with plenty of basil and served with freshly cooked linguine.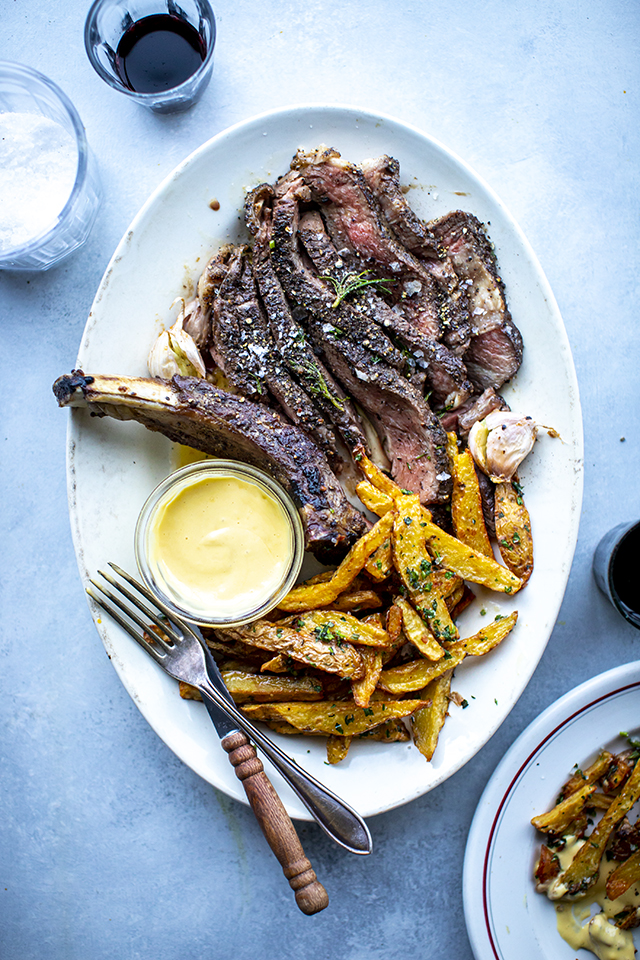 Nail your steak game with this reverse sear method which almost guarantees great results particularly when you are cooking with an expensive cut of meat – it's essential to use a meat thermometer to achieve perfectly medium rare meat. While you're at it, master your homemade chip game with this slightly alternative but simple method and finish it all off with some homemade aioli and you've got killer steak frites!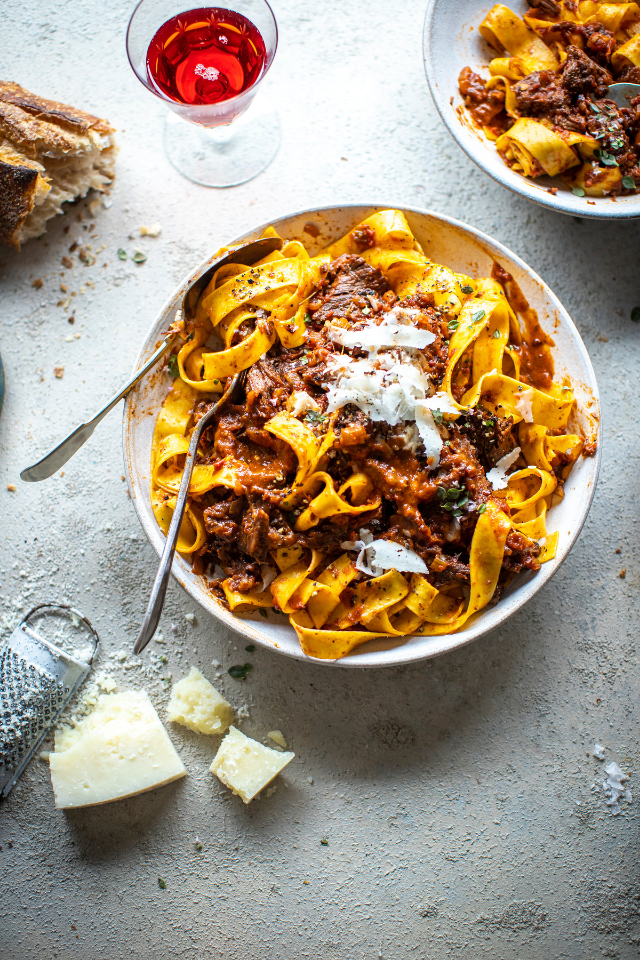 This recipe pulls out all the stops for your romantic night in at home. Pasta is a people pleaser being the epitome of comfort, but the slow braised beef here makes for ultimate melt-in-your-mouth factor!
Harissa Fried Chicken with Garlic & Herb Aioli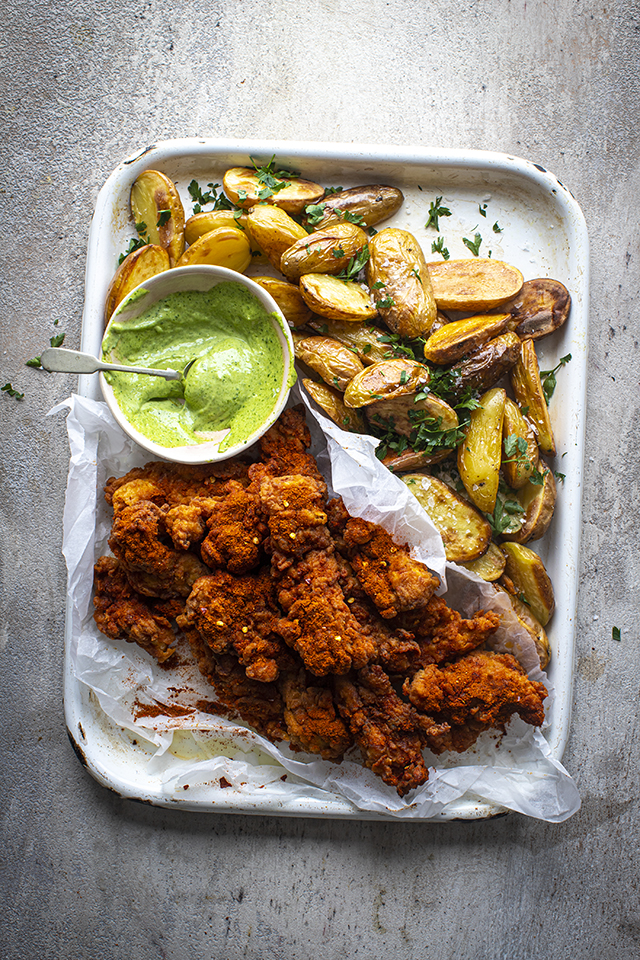 Addictive crispy chicken, fuzzy with harissa spice, this is a next level chicken dinner! Serve it with a crisp green salad lightly dressed or with roast potatoes like I do here. Any leftover aioli will keep in the fridge for 3 days.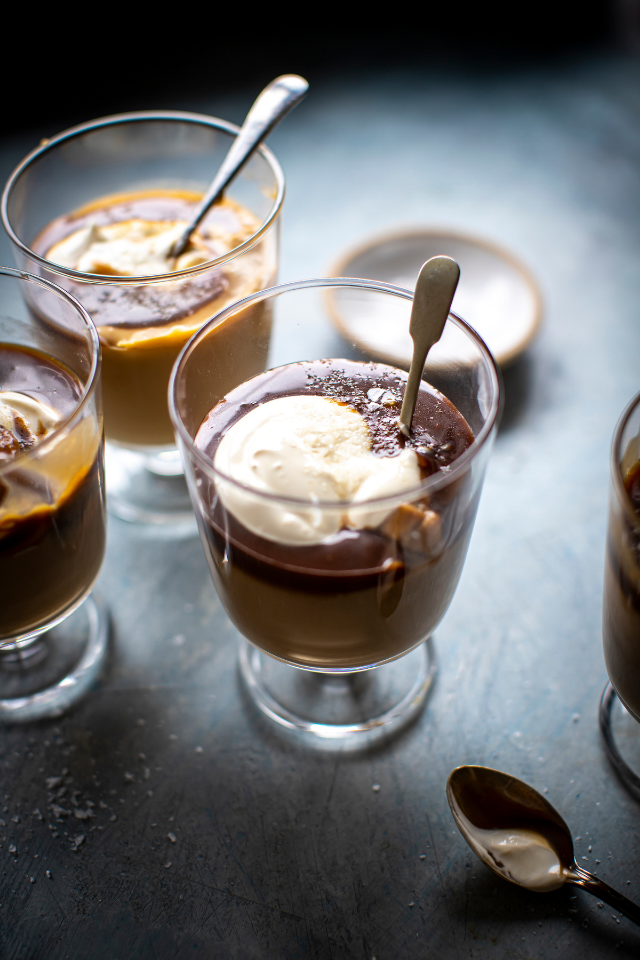 This pudding is the perfect sweet treat to end any date night – it's a show stopper!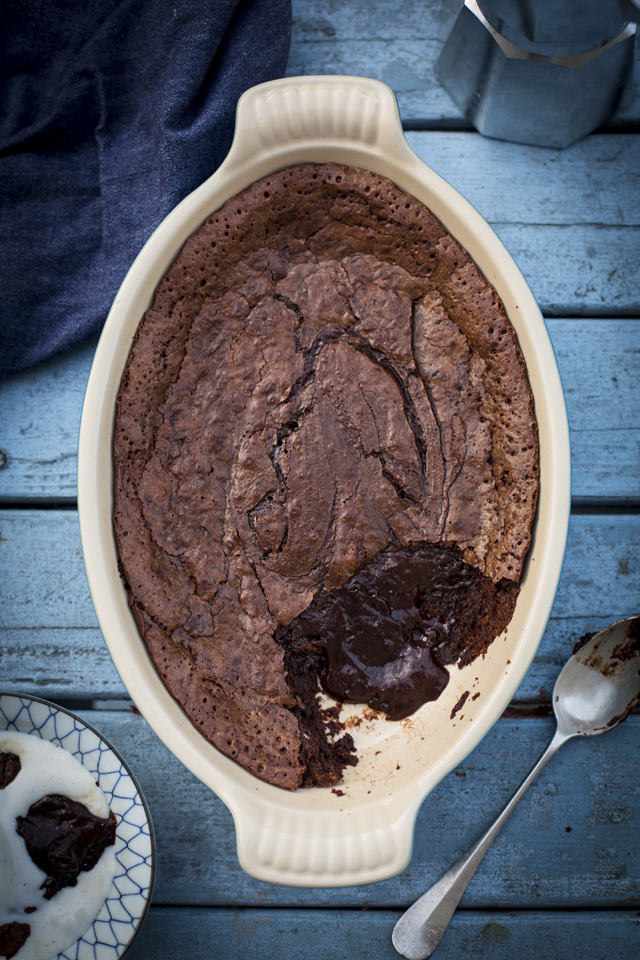 Anyone who has failed to make a molten chocolate pudding with a lava-like interior should take solace in this fool-proof variation. Just like the original, this recipe relies on good quality dark chocolate and only the smallest amount of flour to get that irresistible oozing interior and slightly cakey surround. It's worth noting that you can prepare the batter in advance to bake in the oven just before you're ready to serve.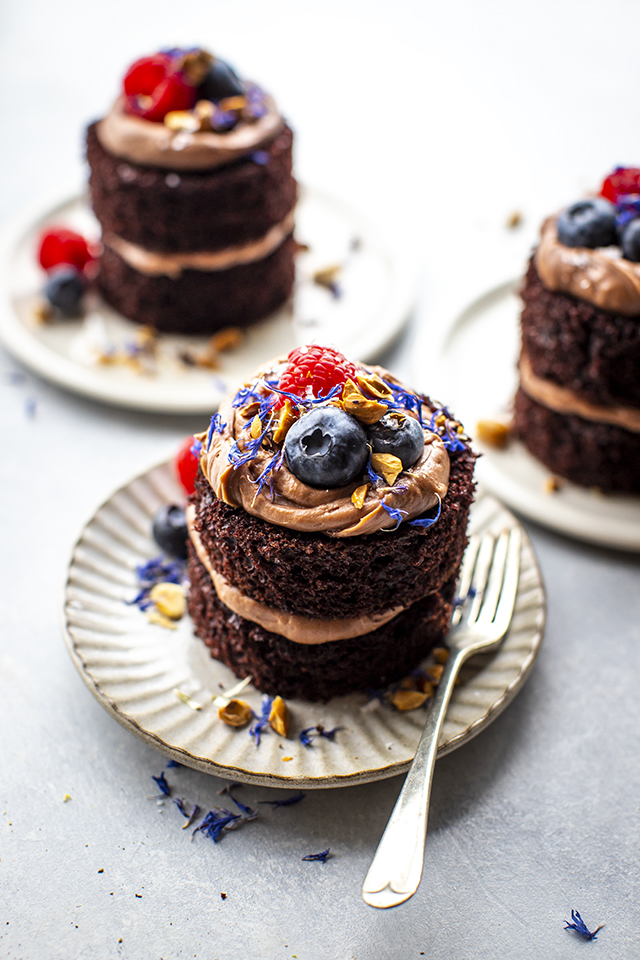 Cute little individual cakes are always going to go down a storm for a special occasion and these ones are particularly easy to make.
Click on the recipe title or image to get the full recipe.
Share