Warming soups for the whole family
November 07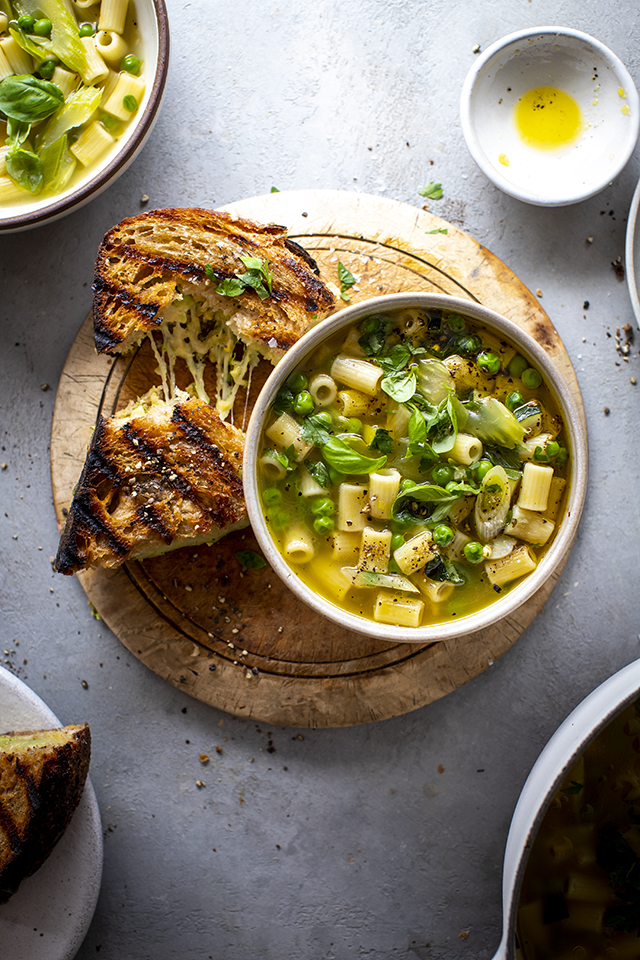 It's well and truly autumn here in Ireland now with wet and windy school pick ups and mucky walks with Max. I really enjoy being out in nature during this time of the year but the highlight is coming back in to a ho bowl of warming soup. I've collected my family's favorites here for you to try.
Click on the recipe title or image to get the full recipe.
Hearty Farmhouse Vegetable Soup
A veg packed soup perfect for any time of the year. If you prefer the soup completely smooth, just leave all the veggies in and blend everything together.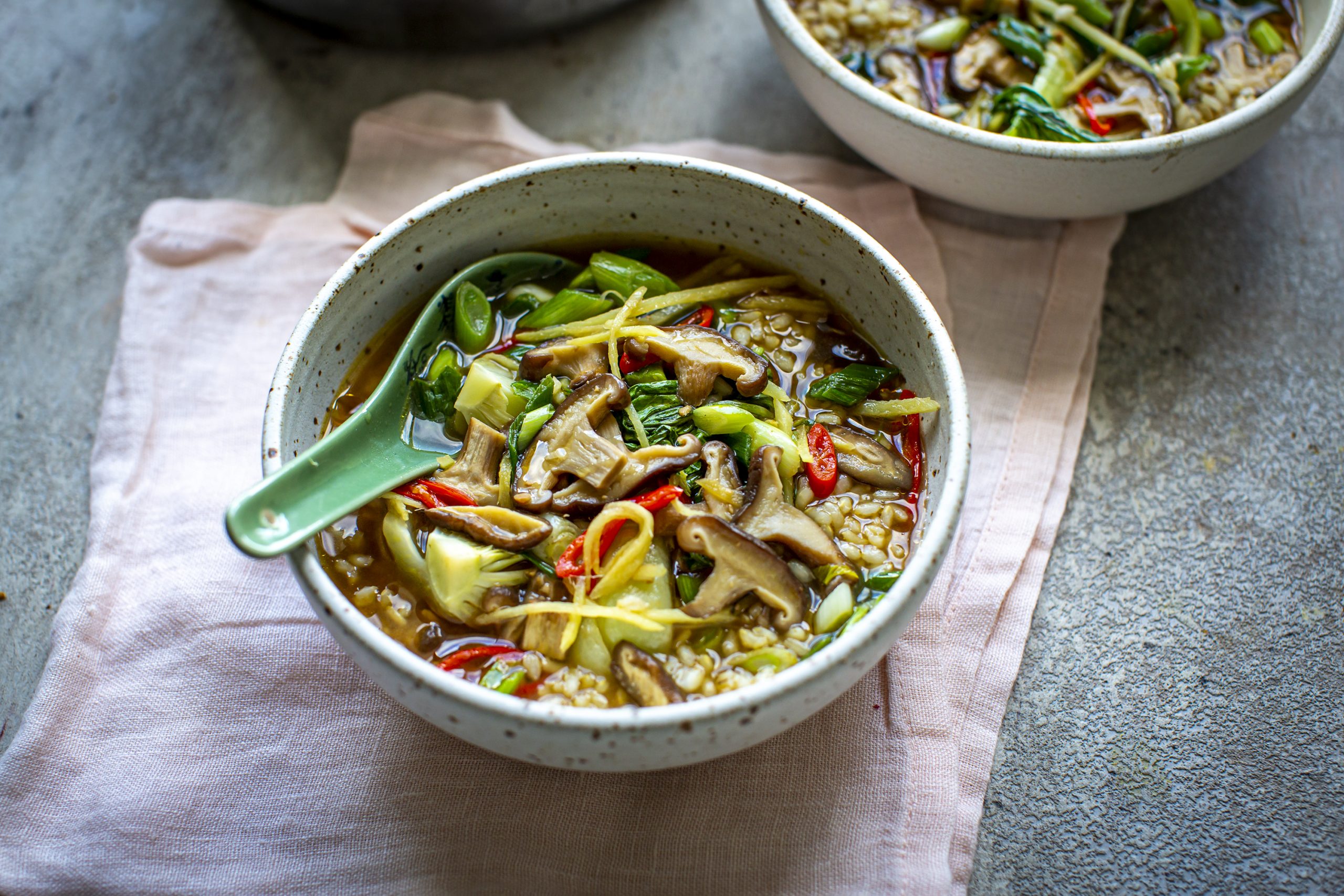 There is something instantly restorative about a broth like this. Even the worst head cold would find it hard to withstand its soothing elements. Miso is a fermented paste most commonly made from soybeans and adds an essential salty umami taste to this soup.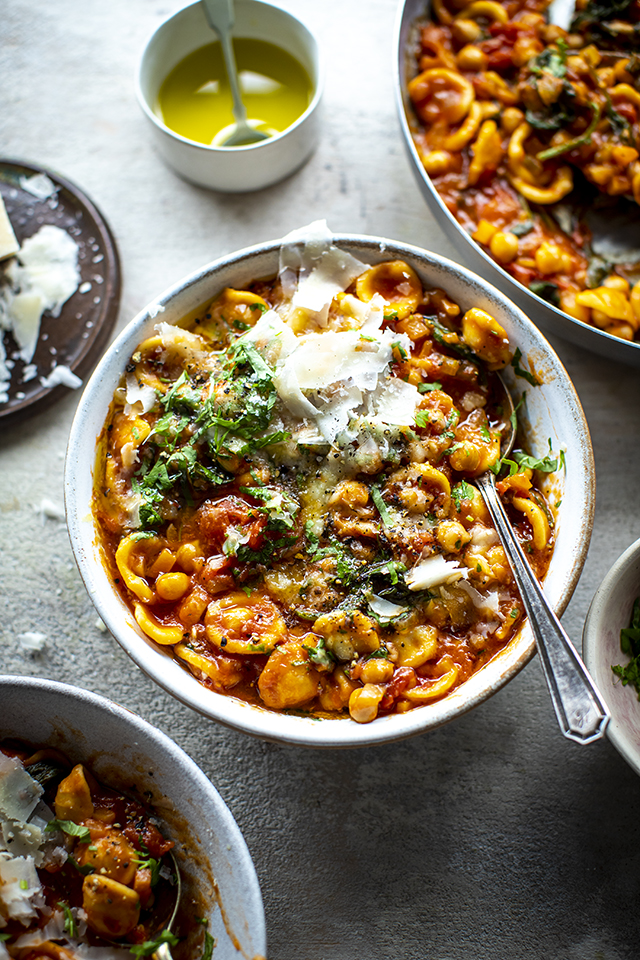 Somewhere between a soup and a stew, this one pot wonder is ladled, steaming, to bowls for ultimate cold day comfort. A recipe which is at it's best when you choose really good ingredients.
You might think that as I grew up in Ireland hot and sour soup wouldn't necessarily be on my radar, but I have been drawn to these Asian flavours for as long as I have been cooking in the kitchen. A welcome break from the norm, I loved experimenting with recipes found in Asian cookery books and this soup became a regular.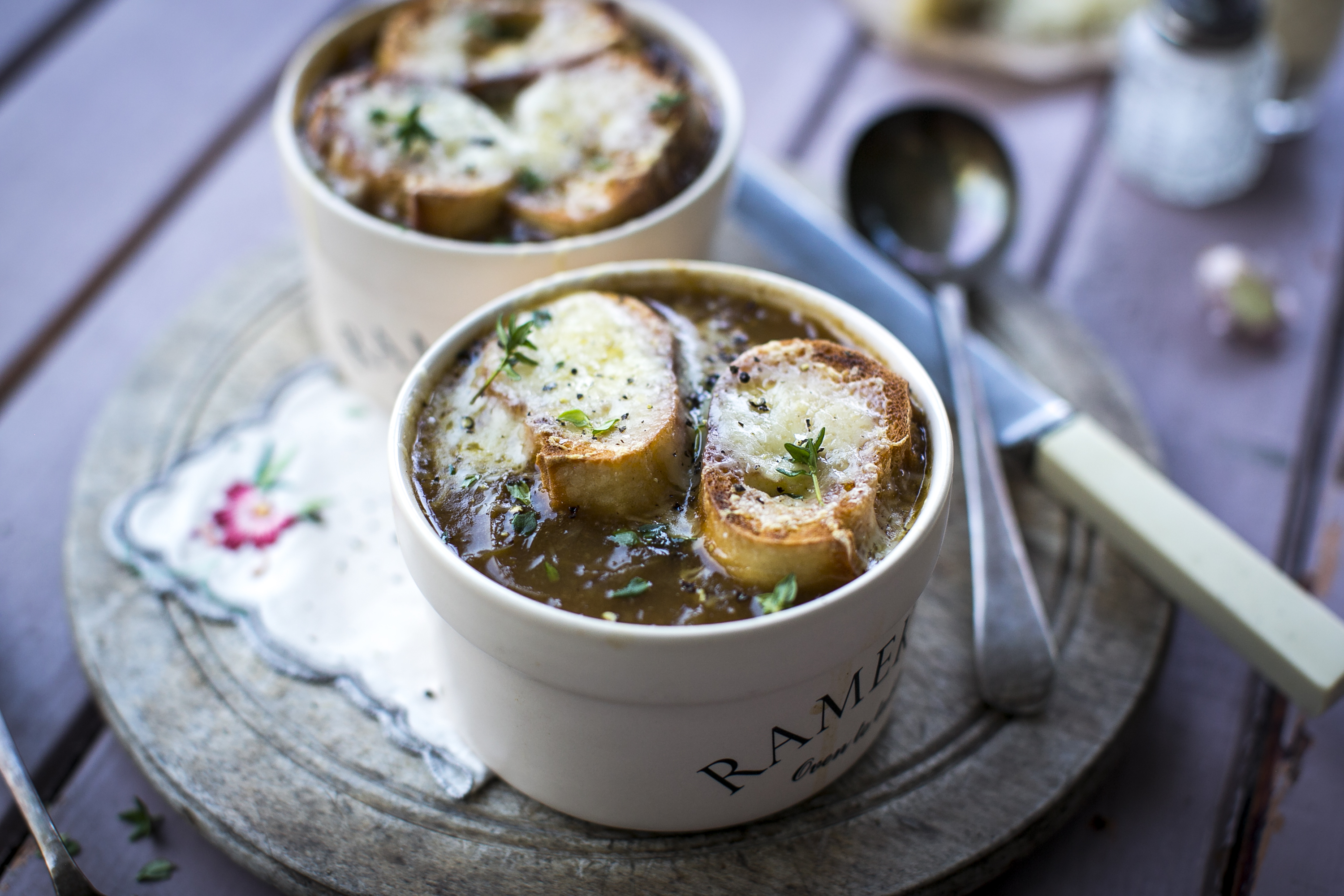 A true French classic that is wonderfully satisfying to make at home.  This recipe always conjures up a memory I have of being bundled into a Parisien cafe by my mother to hide from the dark and wet weather outside. At the back of a thickly carpeted room with plush red velvet curtains I got my first taste of this comforting soup.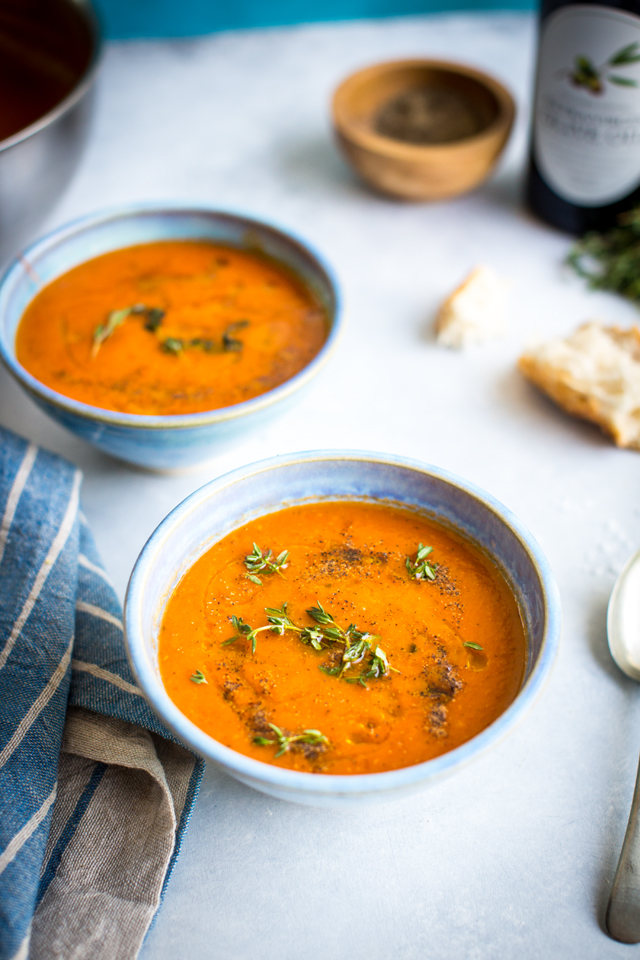 This soup needs little explanation and has a wonderful, intense flavour perfect for both lunch or a light dinner.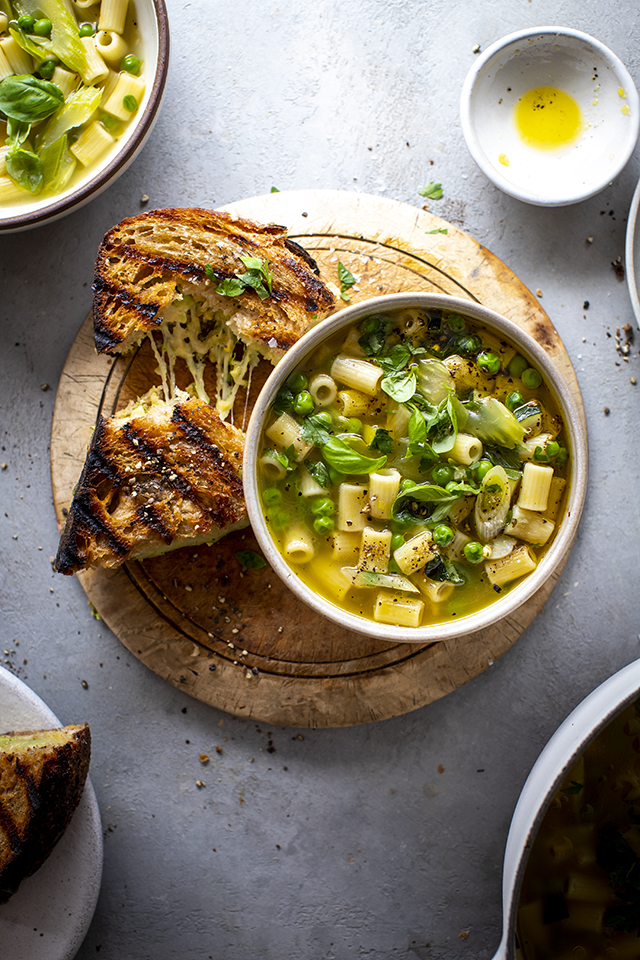 This Greeneroni Soup & Toastie is a quick and extremely easy lunchtime soup that is made all the more comforting with a green cheese toastie on the side. Broccoli may sound a bit mad in the toastie, but it's an easy way of adding some more veggies to the mix and if you have any leftovers add it to the soup. Try the toastie with any of the soups above as a lovely addition.
Share