Valentines Date Night
February 13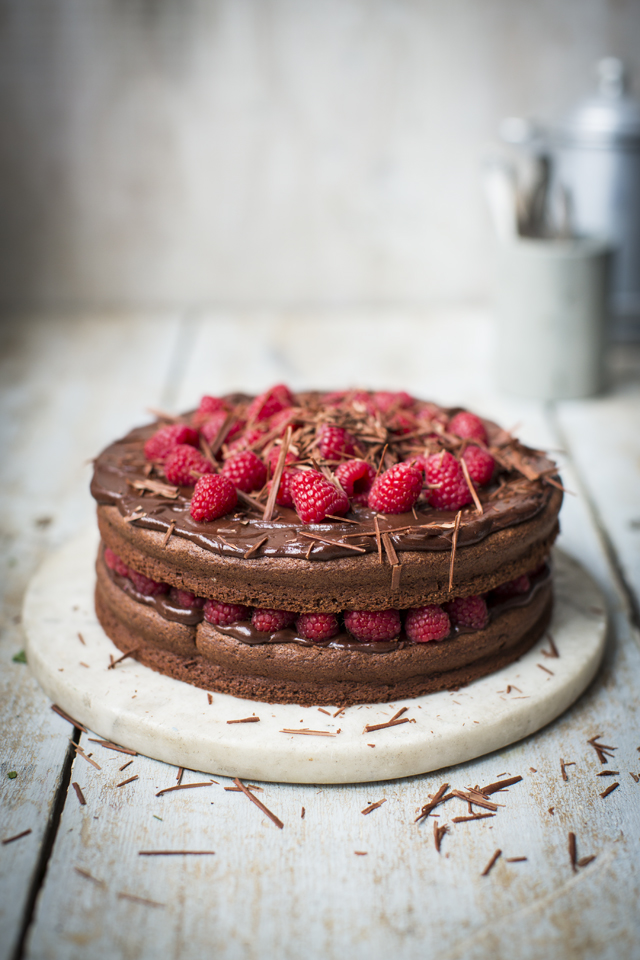 It is most certainly the year to book a great local restaurant and let them spoil you for any Valentine's day celebration but if you are cooking at home I have an array of recipes that should tick all the boxes – guaranteed to help you whoo your significant other back to the world of love & romance! For years, myself and my wife Sofie have been utterly terrible at celebrating Valentine's day. We've used all the excuses, we're too busy, it's just a day for schmucks to keep the card companies in business but if I'm truly honest it's just pure laziness- clearly we're true romantics!
Click on the recipe title or image to get the full recipe.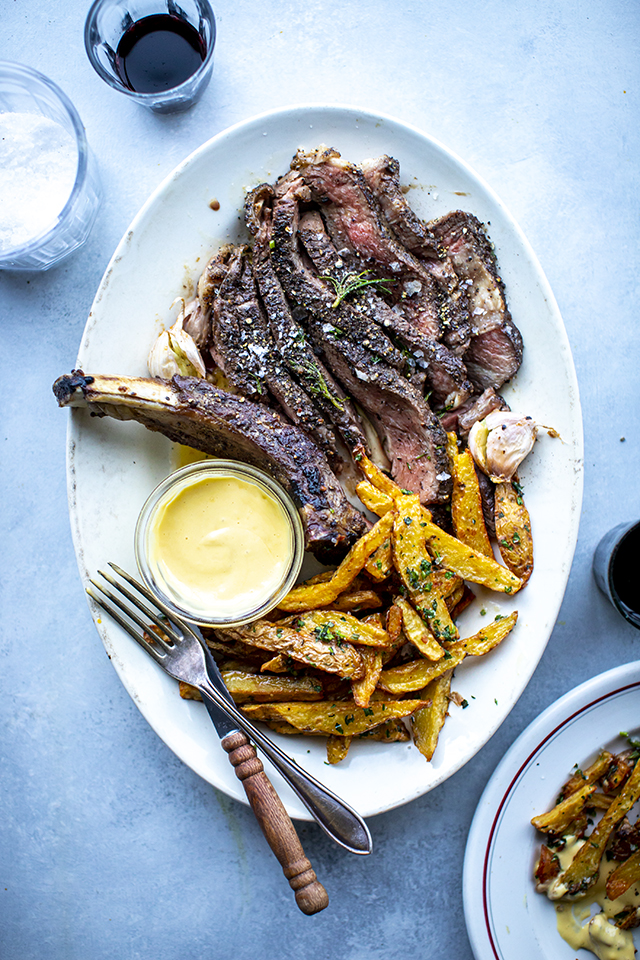 Nail your steak game with this reverse sear method which almost guarantees great results particularly when you are cooking with an expensive cut of meat – it's essential to use a meat thermometer to achieve perfectly medium rare meat. Then, nail your homemade chip game for your loved one with this slightly alternative but simple method, finish it all off with some homemade aioli and you've got killer steak frites!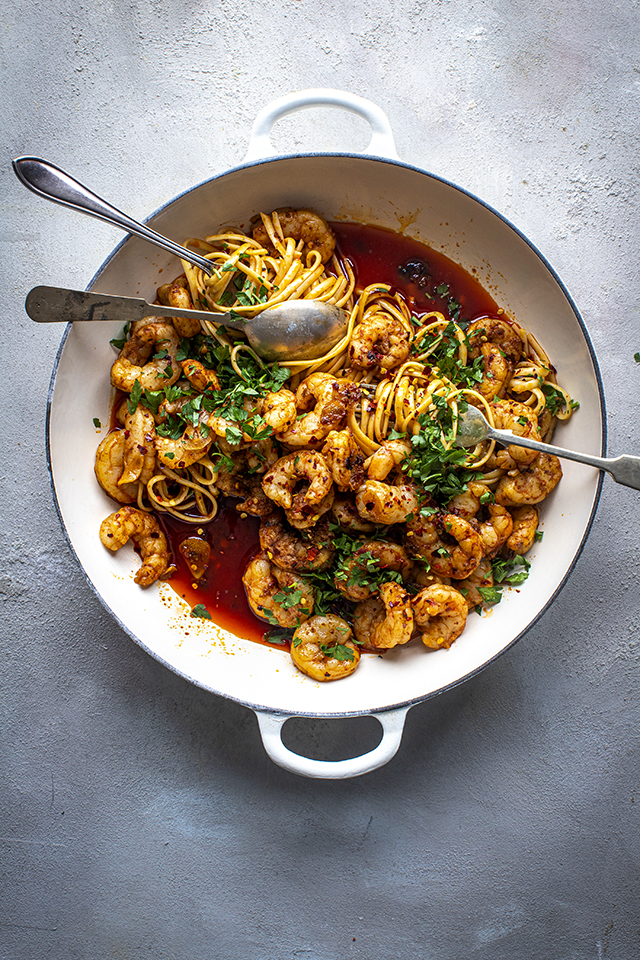 Sweet prawns in a slick of spiced garlic oil is the perfect addition to freshly cooked pasta. Add slices of sourdough toast and serve in deep bowls for instant comfort.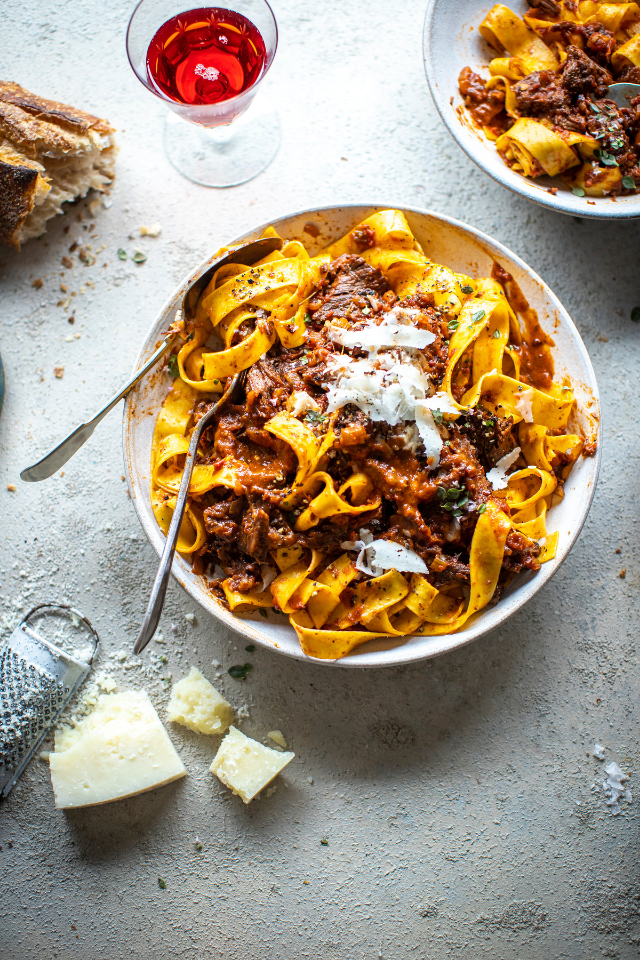 This Slow Braised Beef Tagliatelle Ragu pulls out all the stops for your romantic night in at home.
Oven Roasted Garlic & Rosemary Smashed Potatoes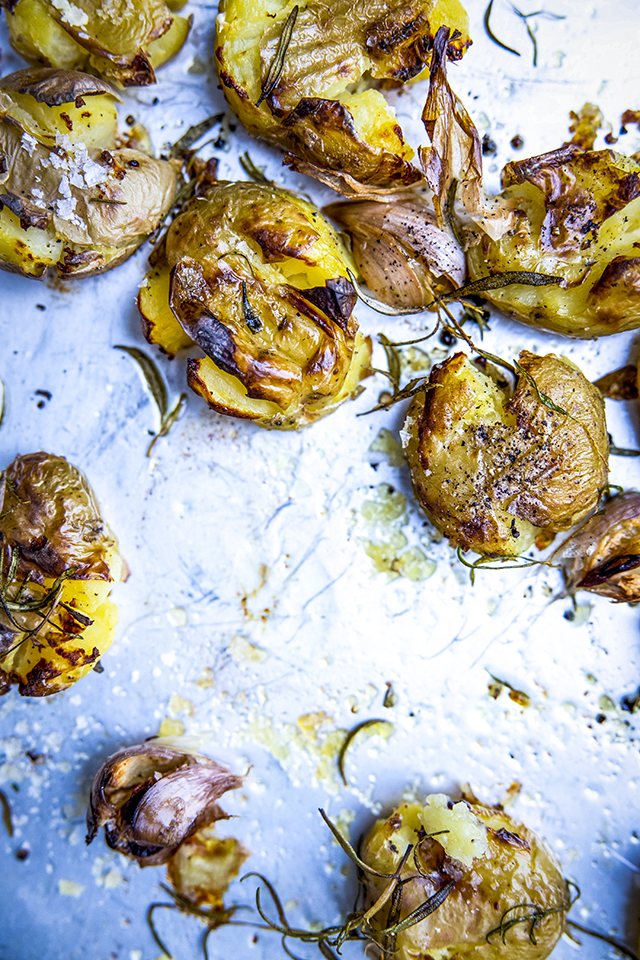 These tasty little spuds roasted with garlic and rosemary are simple to make and are an instant crowd pleaser! Thyme or sage will also work well in this recipe.
This was one of the very first Italian dishes I learnt to make and is still one of my ultimate go-pasta recipes – a classic!
Chocolate and Raspberry Devil Cake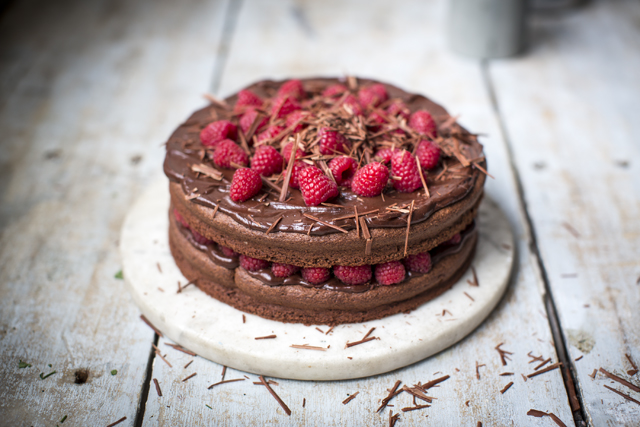 A gluten-free chocolate cake I come back to time and time again, made even more irresistible with a topping of delicate, jewel-like raspberries.
Raspberry & White Chocolate Cheesecake Bar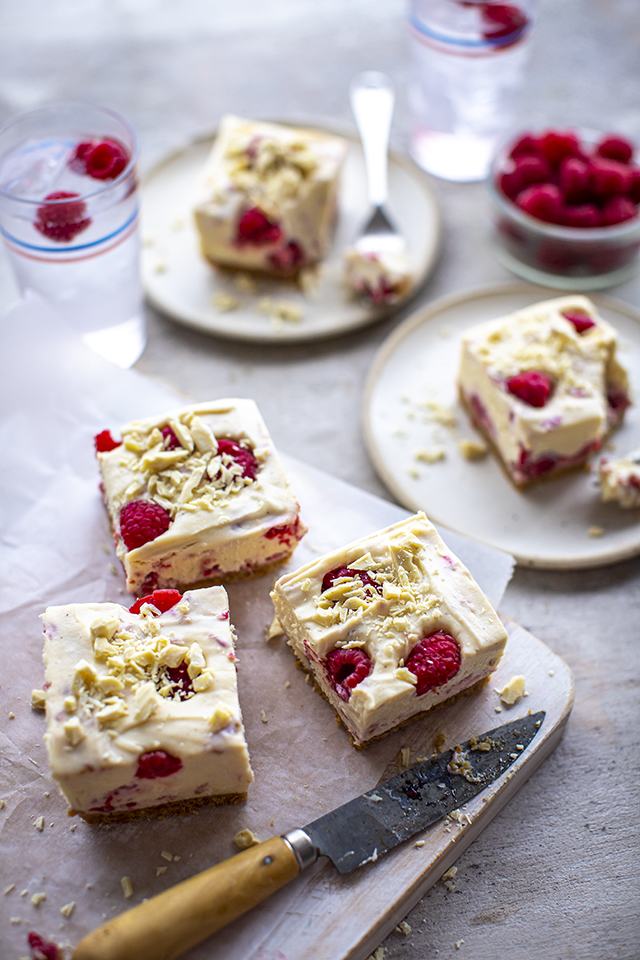 For a sweet pick me up, these cheesecake bars here are no bake and take minimal fuss.
Share