Weeknight Quick Fix Suppers!
February 17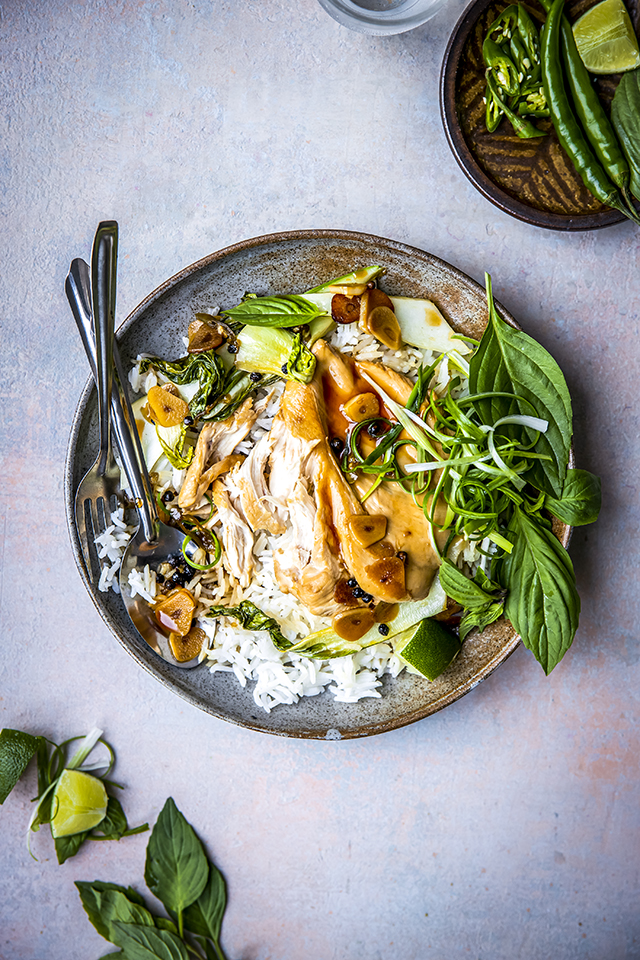 Our family dinners survive on some semblance of a meal plan decided ahead of time. Knowing I have the ingredients to either cook ahead or have key elements to whip up quick fix dishes saves us plenty of panic when dinner time rolls around. The main aim is to avoid opening the kitchen cupboard with a hungry toddler at my heels while trying to rack my brain for dinner inspiration. Dishes like the ones I share today make a regular appearance on our dinner table and while they don't cook themselves, they will certainly make meal times fuss free!
One of the most famous and flavourful Filipino dishes is without a doubt chicken adobo. So well loved that it's known as the unofficial national dish of the Philippines, it's a sweet, sour and savoury chicken dish that makes the most of pantry ingredients like vinegar, soy sauce, garlic and peppercorns. It might not be thought of as an easy dinner option and the more traditional recipe which appears in my cookbook Meals In Minutes, uses chicken thighs on the bone and slowly cooks them in the rich umami marinade until tender and unctuous. In this speedy weeknight version that can be cooked in fifteen minutes (give or take!), I've used that simple soy marinade to transform pan fried chicken fillets served with rice and plenty of herbs and greens.
One pan dishes get plenty of flack online but anyone who has cooked my one pan pasta recipes will know the convenience of plonking all the elements into a pot and tending to the pan until you have silky spaghetti and stonkin' sauce. Pasta recipes tend to be easy by nature but if you need dinner by numbers, this method is for you. A mid-week lasagne might sound dreamy but somewhat unattainable for many of us coming home from a long day of work, but I want to introduce you to the one pan veggie lasagne. It's packed full of greens and uses fresh pasta to simplify things before a stint under a hot grill to take mozarella to a melty, oozy dream land. Traditional it ain't but on guaranteed veggie glory, it seriously delivers.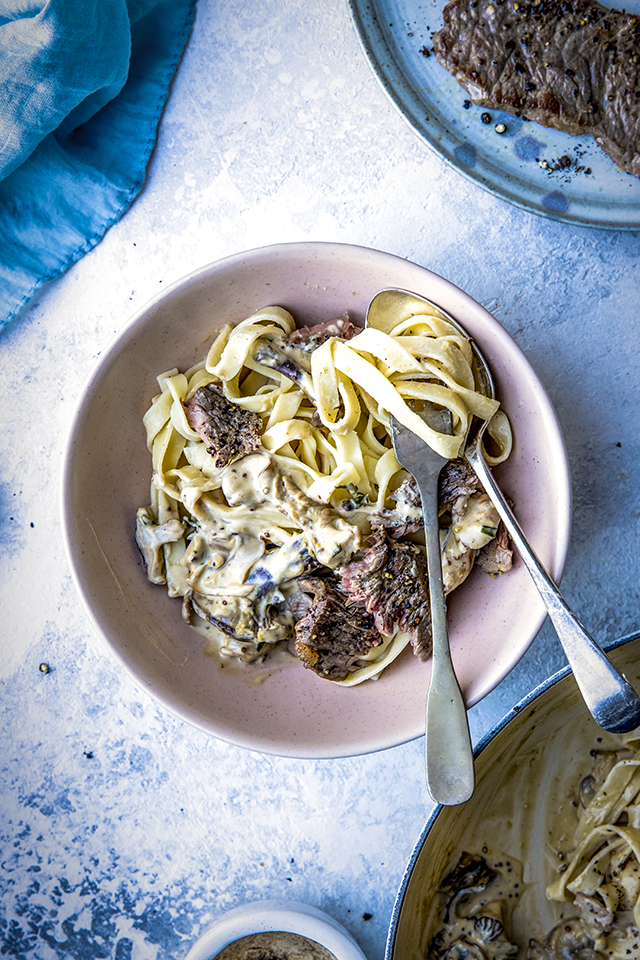 In the vein of weeknight comfort, a quick fix steak supper is also on the menu and a great addition to any weekly meal plan for its simplicity. Creamy pasta with mushrooms and minute steaks seared in a snap make for an easy supper plonked straight to the table for everyone to help themselves.
Plenty of quick fix weeknight ideas to get your meal plan rocking through the week!
Follow these links for the recipes in the photos:
Quick Adobo Chicken with Greens
Minutes Steaks with Brown Butter Mushroom Sauce
Share