Seasonal Comfort
November 28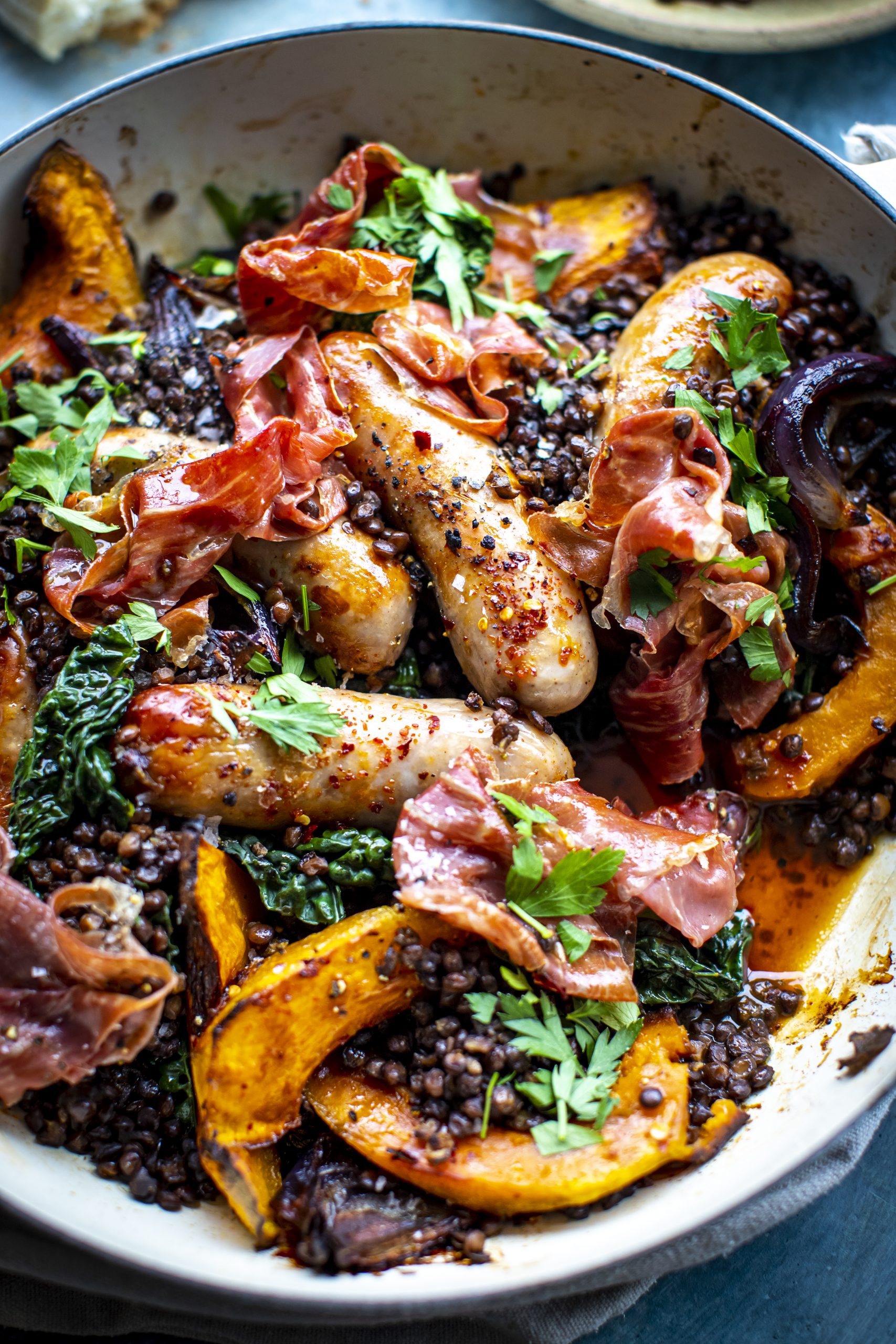 Cold weather comfort food is always the order of the day this time of year and while talk may have already turned to Christmas, there is plenty to cook before our weeks are filled with Christmas cakes, mince pies and mulled wine. Dark cold days require a certain amount of rib sticking dishes that tide us through the winter months. This week I share three ideal midweek dinners for warmth and comfort, making the most of some of Ireland's fantastic seasonal fare.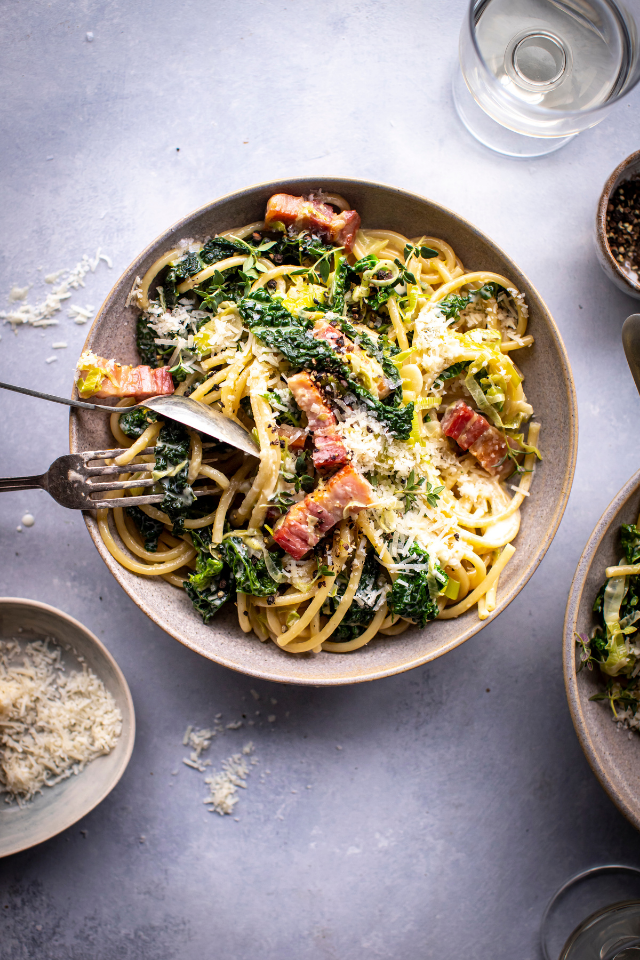 With the onslaught of foreign ingredients and exciting new flavours our Irish palate has become increasingly more sophisticated, but spare a thought for the classics. Bacon and cabbage, a dish so intrinsically linked to Irish cuisine, has perhaps fallen from our every day dinner plans, saved almost solely for St. Patrick's day celebrations. However the essence of the classic dish is alive and well in a completely bastardised carbonara that delivers "bacon" in the form of hand cut thick and salty pancetta pieces (you could use O'Neills dry cured bacon steaks) alongside bright and brilliant curly savoy cabbage strips in a creamy leek sauce. Tossed through freshly cooked bucatini, the result is a triumph in unctuous winter comfort food with this  Creamy Leek & Savoy Cabbage & Pancetta Pasta.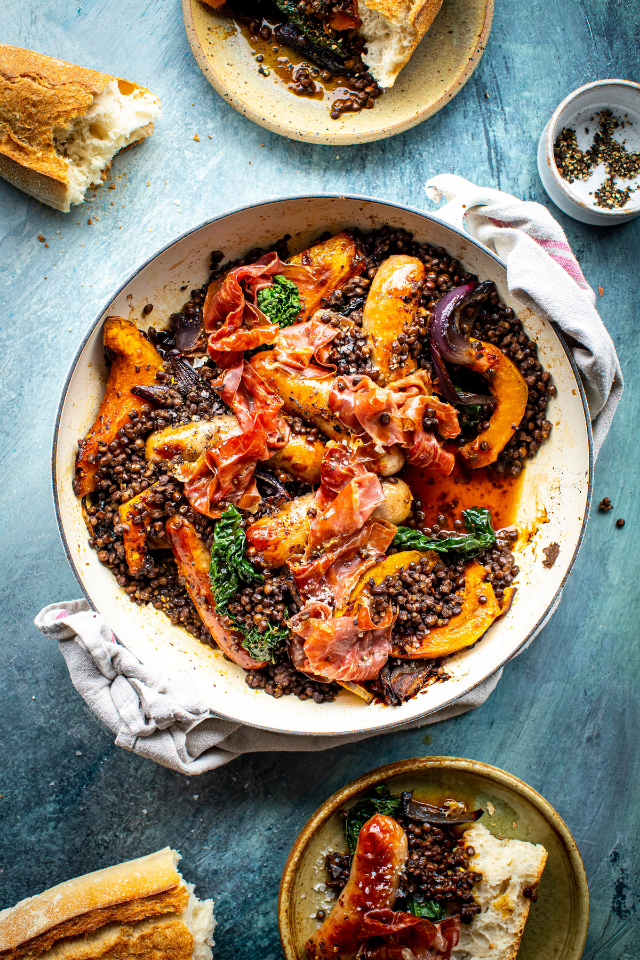 I rarely cook with sausages these days, save for a full Irish breakfast, but with colder days afoot they make an ideal ingredient to build a dinner from. For both the recipes here, it's so worth tracking down the best quality you can find as they will make all the difference to your finished meal. Roasted in the oven alongside wedges of bright orange pumpkin and quarters of red onion, they are transformed into a sweet and spicy, filling mid week meal that takes minimal effort. Finished with puy lentils, cavolo nero, prosciutto and served up with crusty bread,  Roast Sausage Pumpkin & Lentil Stew  is a meal in minutes that can be served straight to the table to be devoured.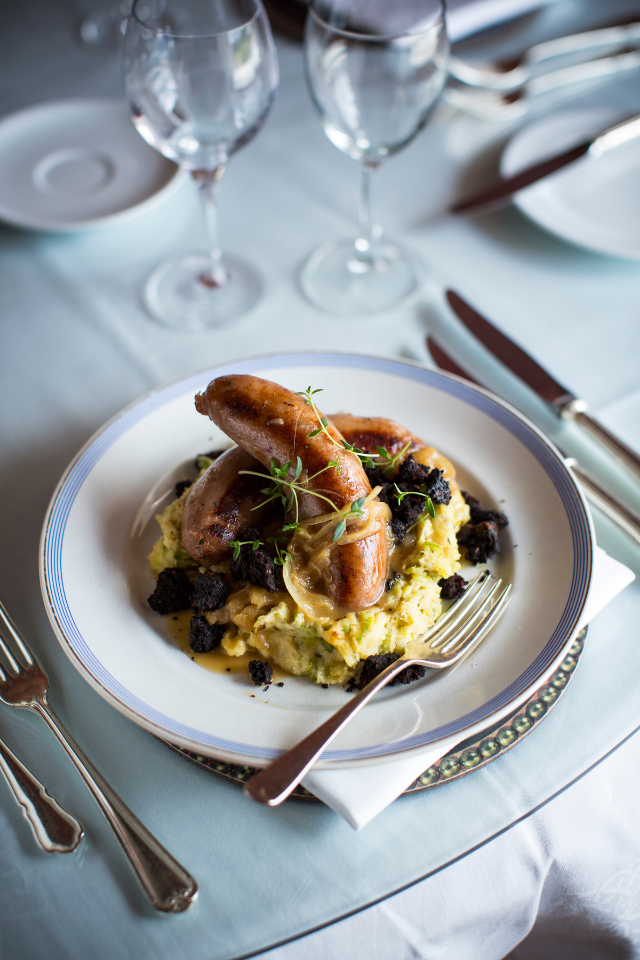 Lastly a  Bangers and Mash  recipe that's worth saving. Jack McCarthy's apple bangers are worth tracking down and served up with parsnip mash, crumbled black pudding and a cider gravy you get left with a fancy version of the classic with the kitchen still in tact.
Share